Anniversary Ring Traditions Per Year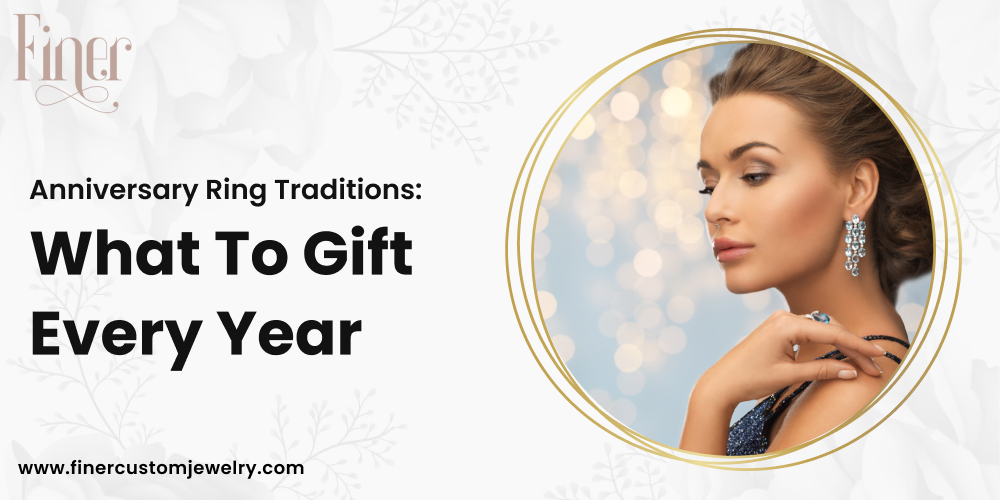 Anniversary Ring Traditions
An anniversary ring can be the perfect way to celebrate and remember your unique milestone, whether you're celebrating your 10th, 20th, or first anniversary. An anniversary ring will take the same amount of time and effort as a diamond engagement ring.
What Is An Anniversary Ring?
An anniversary ring is usually a band with several diamonds or gemstones representing a marriage milestone. The most common anniversaries for which anniversary rings are given are 5, 10, and 20 years; however, they can be given at any time. They represent a lifetime of love and the joys the couple had.
The appropriate anniversary ring honors the time, love, and memories you and your partner have shared. It's a one-of-a-kind keepsake that's entirely yours — a piece of jewelry that symbolizes how far you've come and how much you've done as a couple. You can even go for a custom anniversary ring from Finer Jewelry.
Picking the appropriate anniversary band for your partner can be just as difficult as choosing the right engagement ring.
We've covered all you need to know about buying an anniversary ring for your sweetheart. We'll lead you:

When is it appropriate to purchase an anniversary ring?
What kind of ring should you get for each year of your anniversary?
How to select the greatest anniversary ring for your significant other?
Giving anniversary jewelry has no established regulations, so you can give your lover an anniversary ring or other piece of jewelry whenever you choose.
Because it is unrealistic to give an anniversary ring after each year of marriage, most couples choose to commemorate their major anniversaries with jewelry.
Your first anniversary is a huge milestone for you as a newlywed couple; thus, it's one of the most popular moments for gifting anniversary rings. In years when you and your partner have added to your family, it's also customary to give anniversary rings. It's perfectly acceptable to gift an anniversary ring if you've recently found out you're expecting or if you've recently welcomed a new addition to your family.
There are no set guidelines for giving anniversary jewelry in general. Feel free to give your sweetheart a ring on any other minor anniversary. There's also nothing wrong with merely giving anniversary jewelry to mark significant milestones.
Choose The Perfect Ring
Three-Stone Ring – 1st Anniversary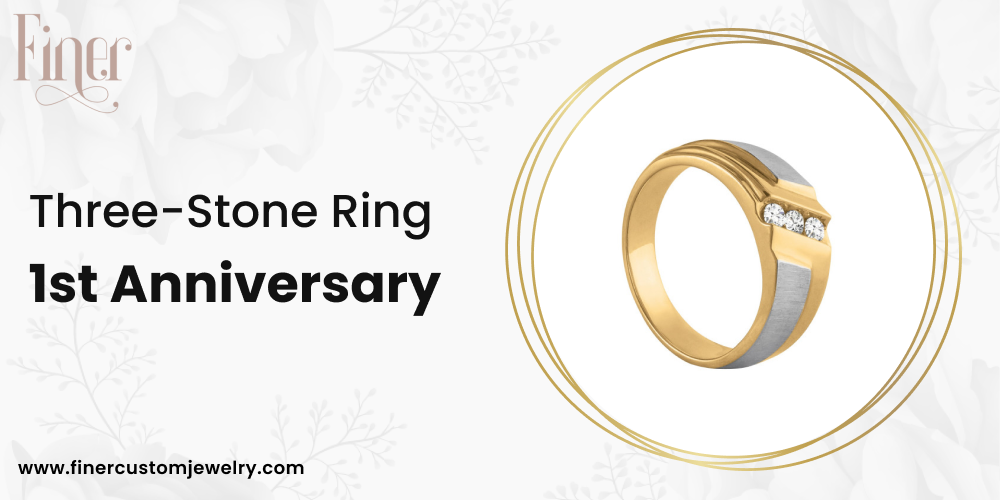 Three stones signify the relationship's past, present, and future in most anniversary rings. You can choose a three-stone ring based on your budget and your partner's preferences. A triple twist band or a basic three-stone diamond ring are both options for three-stone bands.
Eternity Band – 10th Anniversary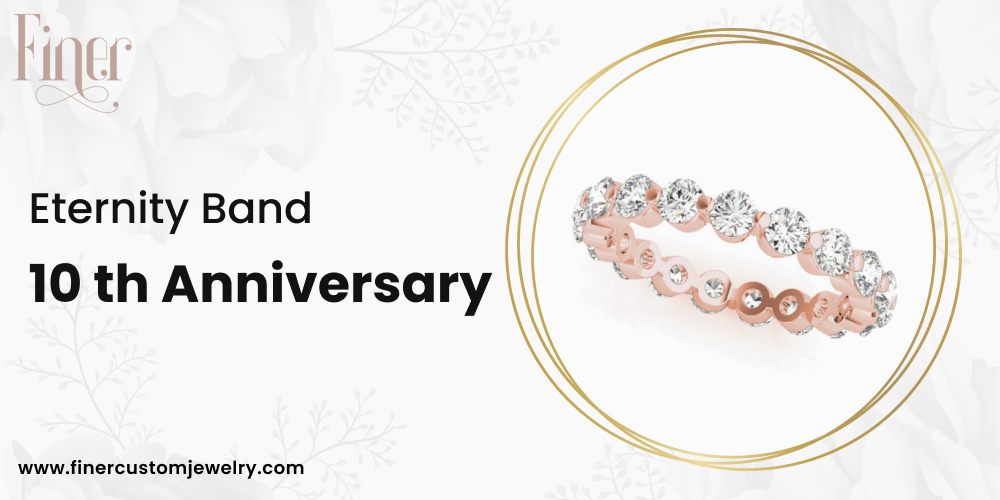 Another popular option for anniversary rings is eternity rings. You might choose an eternity ring with diamonds and other valuable stones to signify the everlasting nature of your relationship. An eternity band is unique and meaningful, and it effectively communicates your love and concern for your partner.
Gemstone Ring – 25th Anniversary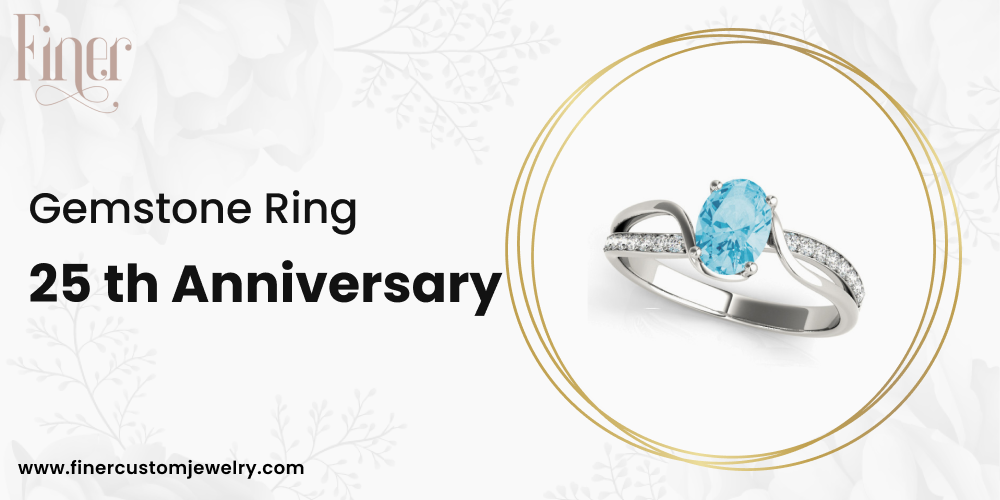 One of the most elegant ways to commemorate your anniversary is with gemstone rings. Gemstone rings come in various shapes, colors, and pricing points. Choose a stone hue that complements the wedding or engagement ring's style and color. Whatever ring you choose, keep in mind that it must fit your partner and be appropriate for their finger type.
Also, keep in mind that anniversary rings aren't just for anniversaries; you can give them to your partners to reaffirm their devotion and commemorate the union.
Rings For Men
Anniversary rings aren't exclusively for women anymore. A lovely band can also be purchased as an anniversary gift for a man. A good watch is a traditional anniversary present for men, but there's no reason you have to follow tradition.
If your spouse enjoys jewelry, there are numerous possibilities available, ranging from men's designer diamond rings to simple and economical bands.
Final Words
Choosing an anniversary ring is equally important as choosing a diamond engagement ring for your woman. Shop wisely, or go for a custom anniversary ring.