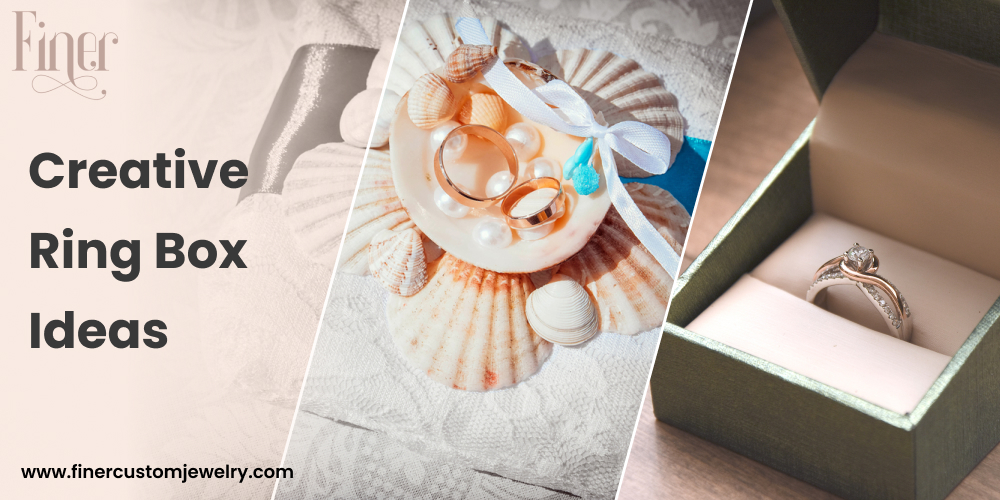 Think again if you thought ring boxes had to be official and dull. Why would you want to preserve your beautiful ring in a lousy default jewelry shop box when you can select from a variety of unique and creative ring box ideas? A one-of-a-kind engagement ring box not only keeps your jewelry secure during and after the proposal, but it's also a fabulous opportunity to show off your personality.
Any wise shopper understands that the packaging of an item may be just as essential as the product itself in closing a purchase. It is especially true when it comes to popping the big question—do you want to put your one-of-a-kind engagement ring in a mass-produced box that utterly reads "blah"? The engagement ring box ideas display your personality. 
Fortunately, there is no shortage of ideas for one-of-a-kind ring boxes. Do you both like the outdoors? Do you want to capture the scene from your perspective? That's great! We've identified unique ring box ideas to match your specific hobbies and make your special day even more unforgettable.
Stained Glass Seashell Ring Box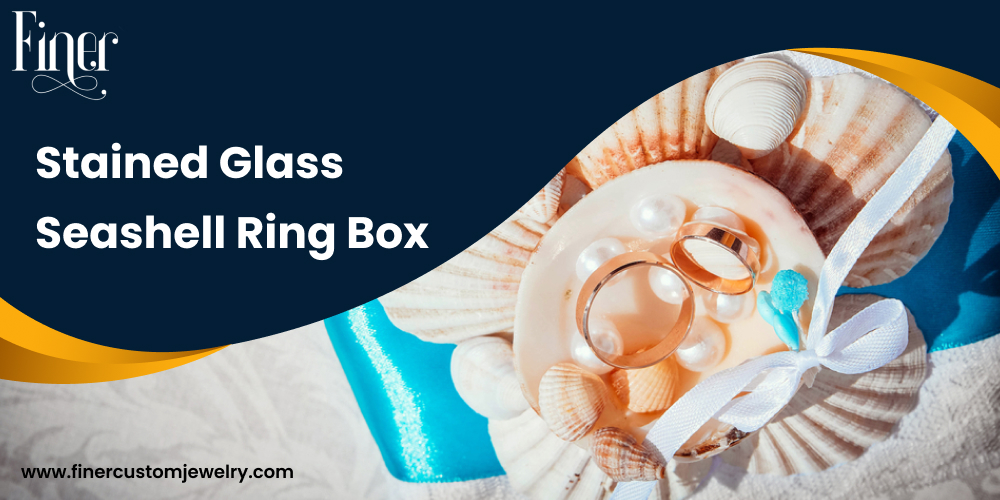 If you're planning a beach wedding, this has to be the most beach-inspired ring box. Instead of a monotonous black ring box, a seashell ring box will take everyone's attention. If you like something unique, go with a stained glass seashell ring box.
The Camera Ring Box
With a ring box that catches the moment on video, you may record a once-in-a-lifetime perspective on your engagement! The Ring Cam is precisely what it sounds like: a ring box with a camera. This sleek black box, available for rent or purchase at many places, takes up to an hour of 720p HD film using a wide-angle lens to record every moment. They'll even edit your video to highlight the most striking part.
Geode Ring Box 
Not a fan of the wood look? Consider giving the rings in this one-of-a-kind geode ring box. This one-of-a-kind box is made of gleaming Agate. This geode ring box is the way to go if you want something a little distinctive that will stand out even to your guests in the back row.
Many of us have split open a geode to discover the dazzling gems inside. Surprise a geologist with an engagement ring, which they would never expect to discover in a rock! Dozens of lapidary professionals sell clean-cut geodes with hinges that are ideal for proposing. Keep in mind that each geode will be unique, so make sure you confirm with the seller that your ring will fit within the geode ring box when it is closed.
The Rustic Ring Box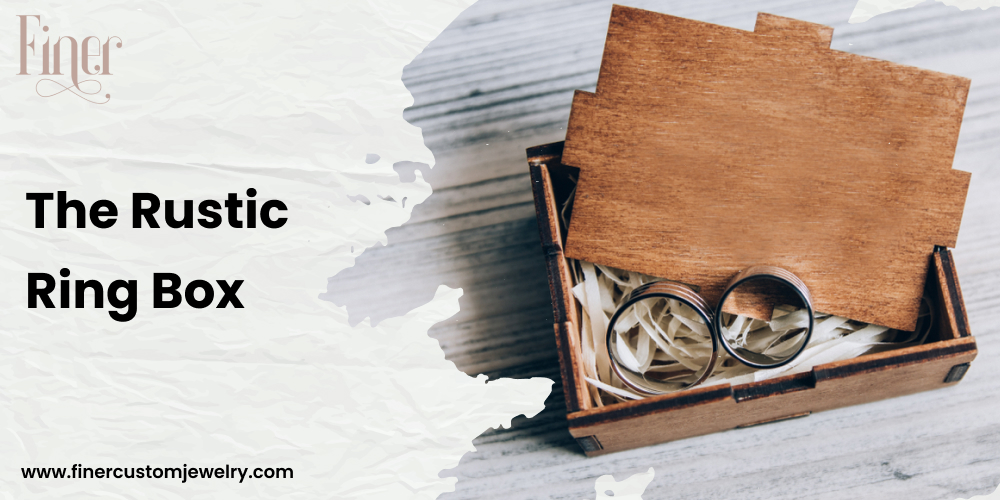 There are several possibilities for nature-inspired engagement rings for outdoor enthusiasts. You'll be glad to know that there are plenty of rustic ring box designs to complement your outdoor taste. Many ideas are simple enough to build with basic woodworking equipment.
A Book Ring Box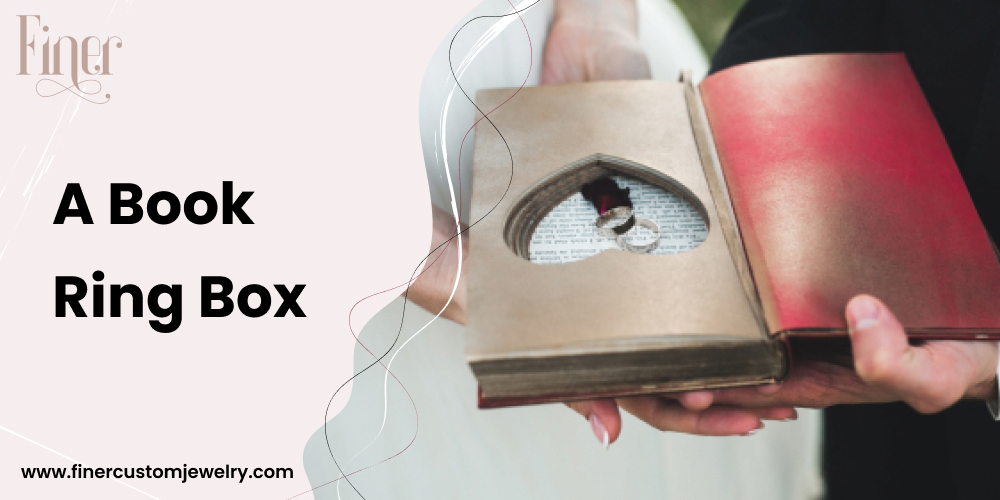 Are there any hopeless romantics out there?
Keep your rings hidden in this exquisite ring box. It's made from an ancient French book and has numerous blank pages inside for someone to write a sincere message. It could be utilized as a one-of-a-kind present for an unexpected proposal or as a one-of-a-kind method to have your wedding rings carried down the aisle at an outdoor vintage-themed garden wedding.
 
The Puzzle Ring Box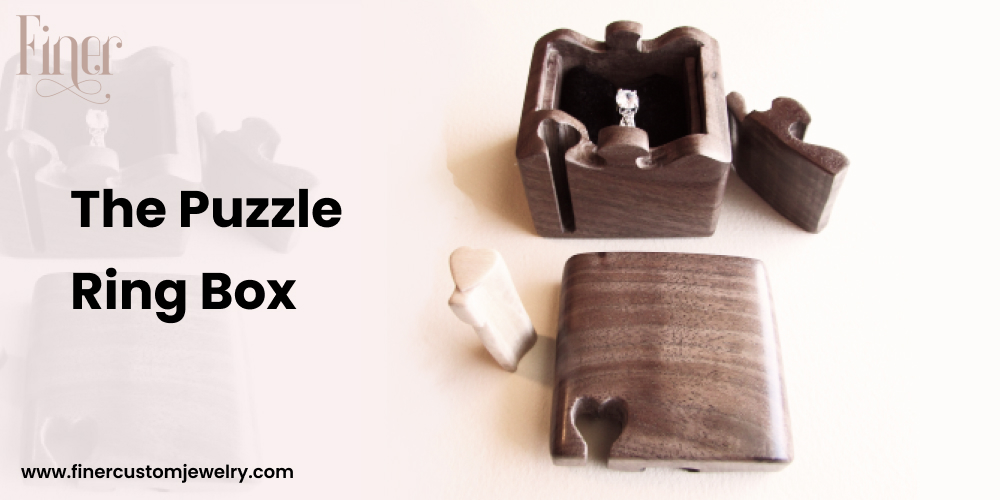 If you're an adventurous, treasure-hunting pair, you'll love putting together a puzzle ring box. A "Cryptex," made famous by the books and film The Da Vinci Code, is a type of combination lock that requires the precise sequence of letters or numbers to align before it can be opened. Consider the joy of finishing a puzzle paired with the excitement of discovering what's within!
The Incognito Ring Box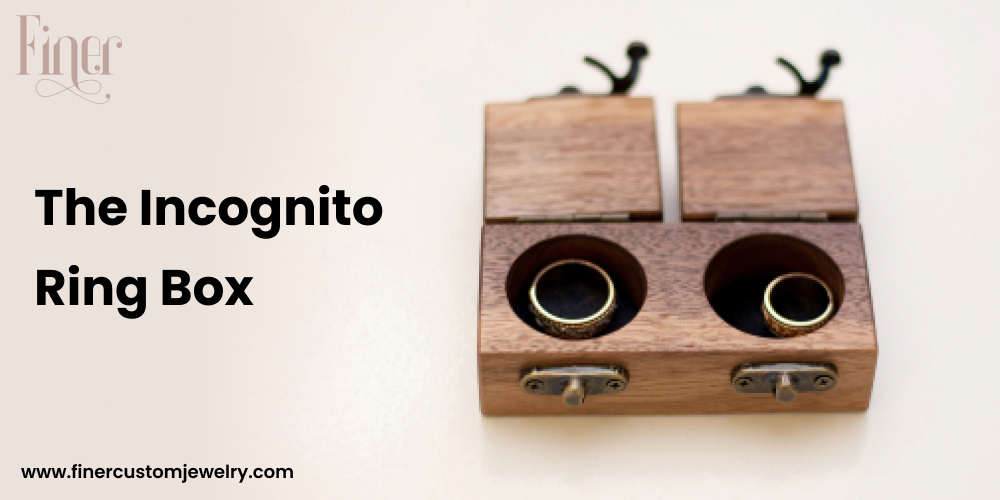 A traditional ring box is extremely difficult to conceal for anything meant to be a surprise. You must conceal a 2″ square box on your person unless you can hide it in a big winter jacket. Don't you have enough to worry about already?
Fortunately, some clever brains have built a small ring box that fits discreetly in a pocket. At first sight, it seems to be an RFID card case, and it only exposes its actual purpose when you are ready. There are many thin wood engagement ring boxes available if you prefer something a little more rustic. Because these patterns are thicker than 3D printed versions, they will be more challenging to conceal.
Everyone wants their jewelry box to be different. It is attractive enough to open your unique jewelry box and wear a piece of jewelry that matches your style.