Here at Finer Custom Jewelry
We truly understand the significance of selecting the wedding band that complements your personal style and preferences. Our extensive selection of styles, metals, and customization choices ensures that we can assist you in finding the wedding band for your special day.
Wedding Band Styles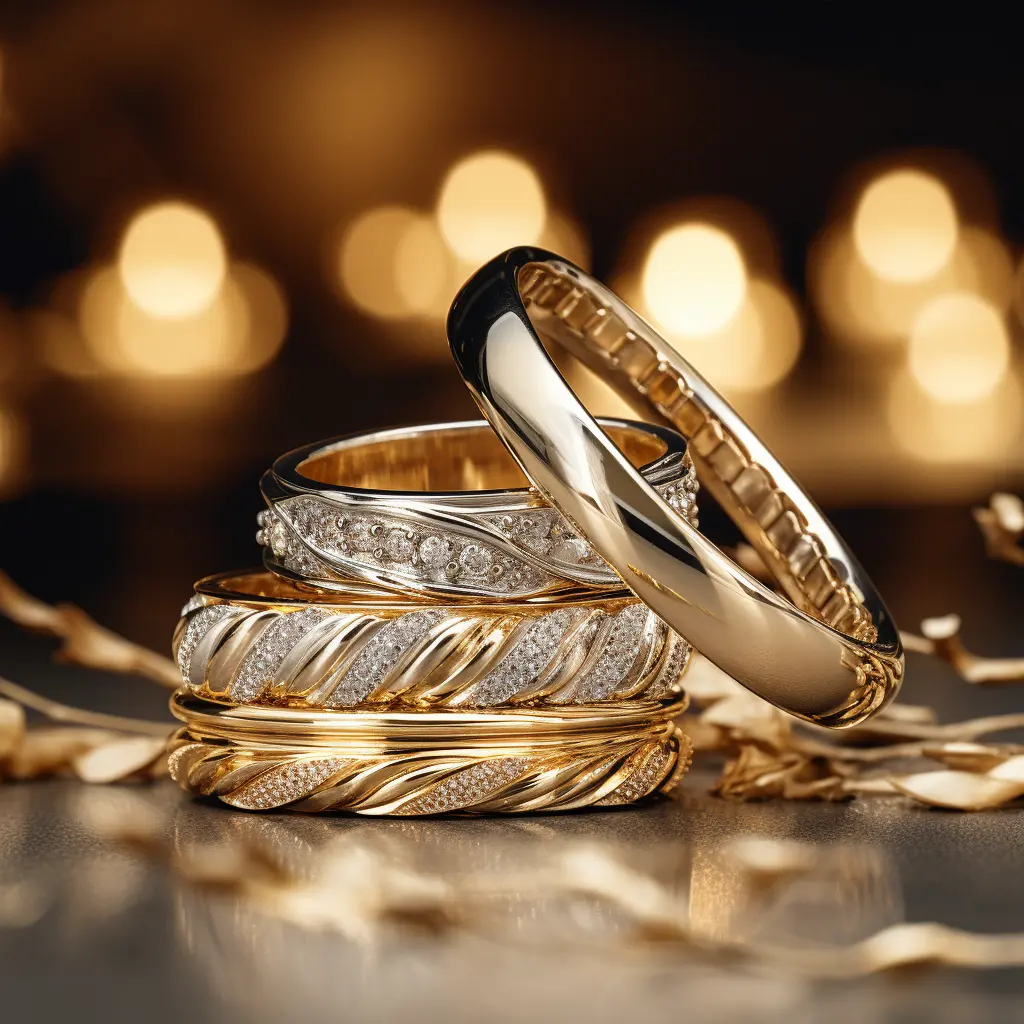 When it comes to wedding band styles we provide a range to cater to every taste. From timeless designs to one of a kind personalized options our collection offers something for everyone. Whether you prefer an understated band or an intricate design we have the perfect style that aligns with your vision.
Choosing the Metal
Choosing the metal for your wedding band is another essential consideration. We offer an array of metals including rose gold, yellow gold, white gold, platinum, palladium, and silver. Each metal possesses its unique properties and appearance which allows you to select the one that best suits your preferences and budget. Our knowledgeable staff is always available to guide you through each metal's characteristics so that you can make a decision.
Custom Two Tone Designs
For those seeking a blend of metals in their wedding bands we provide the option to create a custom two-tone design. This enables you to combine metals resulting in a distinctive and personalized look. Whether you prefer a combination of yellow gold or the elegance of platinum paired with rose gold we have the expertise to bring your desired design to fruition.
Complementing Your Engagement Ring
Considering how your wedding band complements your engagement ring is another factor. Our team is here to assist you in selecting a wedding band that harmonizes beautifully with your engagement ring resulting in a pleasing and cohesive set. Whether you desire a diamond-studded band to match your diamond engagement ring or a simple band that emphasizes the prominence of your ring we offer options to suit every style.
Same Sex Couples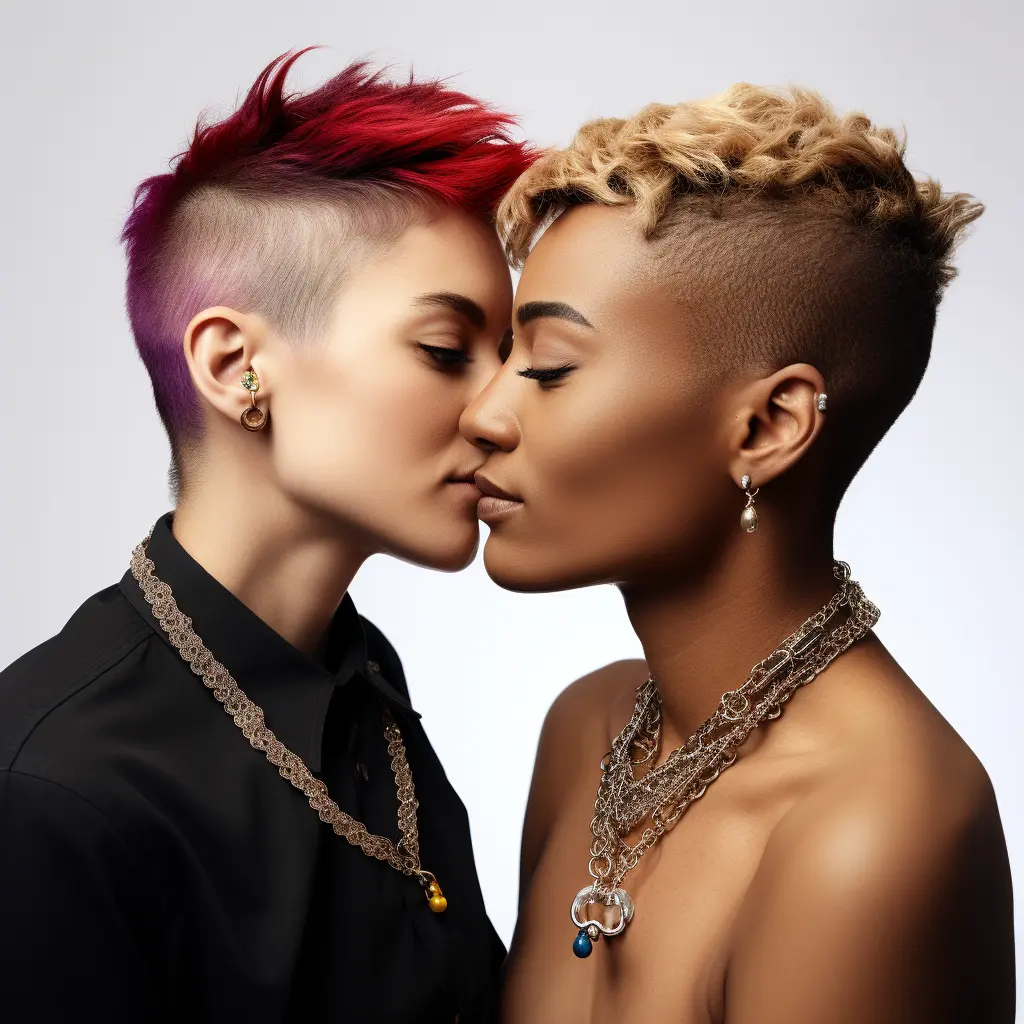 We embrace diversity and individuality by providing same-sex couples with access to our entire range of styles and metals. We are dedicated to ensuring a welcoming experience for all couples. Our skilled craftsmen can craft matching wedding bands that perfectly reflect both partners' unique styles.
Customization Options
At Finer Custom Jewelry we also offer customization options that allow you to create a one-of-a-kind wedding band. Whether it's incorporating engravings of dates or heartfelt messages, integrating gemstones into the design, or adding distinctive patterns or textures, our team is committed to bringing your ideas into reality. We work closely with you throughout the process to ensure that every detail is meticulously executed.
Timeless Appeal
While trends can provide inspiration, we firmly believe that wedding bands should possess timeless appeal and hold value throughout a lifetime. That's why we encourage you to pick a style and metal combination that truly matches your preferences. Trust your instincts. Choose a band that reflects your commitment and love.
Secure Online Shopping
When you're buying your wedding band online, we understand the importance of having a secure experience. That's why we offer descriptions, high-quality images, and customer reviews on our website. We also provide sizing charts, return policies, and secure payment options. If you have any questions or concerns, our dedicated customer service team is ready to assist you.
Shop with Finer Custom Jewelry
We sincerely hope that this comprehensive guide has given you all the information you need to select the perfect wedding band. Here at Finer Custom Jewelry, we are committed to helping you create a special and one-of-a-kind piece of jewelry that will hold sentimental value for a lifetime. Feel free to visit our website or reach out to us today to embark on your journey of finding the wedding band.