Four Tips For The Perfect Engagement Ring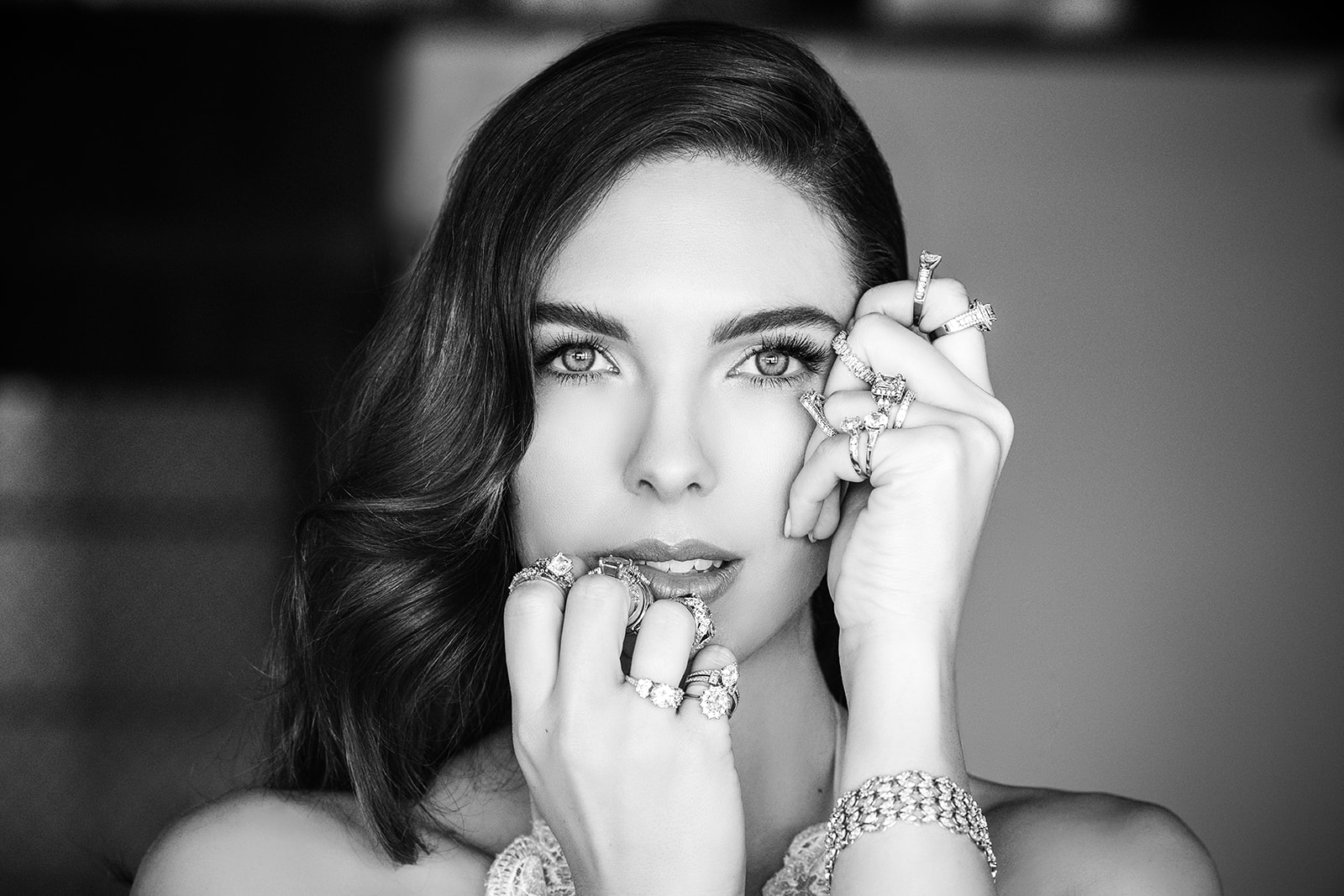 An engagement ring is the most important purchase you will ever make. It is designed to last for a lifetime and may even be passed down to future generations. When you ask for your loved one's hand in marriage, you want the moment to be just right. Imagine the look on her face when you drop to one knee and open the box, revealing the ring of her dreams! You will always remember that moment. To make the proposal magical, you don't want to choose a ring that anyone else could buy. You want a ring that is unique to her and symbolic of your relationship. Here are 4 tips for designing the perfect engagement ring to take her breath away.
1. KNOW HER STYLE
No two women are the same, and their taste in rings is unique to them. The clothing she wears, the jewelry she loves, and the perfume she favors are inspirations for her ring design. Bring in her favorite jewelry or photos of her fashion sense to help create a ring especially for her. Is she traditional, romantic, eclectic, whimsical, modern, refined, or nostalgic? Chances are, she's a blend of lovely characteristics that make her just who she is. The thought you put into designing a ring to mirror her style will show her she's one of a kind. We have individual GIA certified diamonds in every shape and size, just waiting to be made her own.
2. QUALITY COMES FIRST
When it comes to engagement rings, quality should never be compromised. After all, the ring is part of your happily ever after, and needs to go the distance. Keep the spark alive in your marriage, beginning with a sparkly ring. A diamond of great clarity will stand the test of time and retain its precious value. Look for beautiful facets, high clarity and quality craftsmanship when selecting the perfect ring. Consider the band and how it will weather the years, not just the cost today. A quality engagement ring should be treasured for years to come. We are jewelry experts and can help you select an engagement ring that will be a lasting investment. 

3. INCORPORATE HEIRLOOMS
Personalize her engagement ring by incorporating family heirlooms. We can feature a sentimental stone or band that has been passed down through your family. Because we design engagement rings from scratch, we can completely customize the design. A diamond from your grandmother, a sapphire from her aunt, a band from her mother- combine any number of heirlooms to create a ring full of memories. This is a beautiful way to weave your family's history into your new family's story.
4. IT'S ALL IN THE DETAILS
What takes a ring from pretty to priceless are the tiny special details. When you personalize her ring with a favorite quote, an important date, or even your initials, it gives the ring a meaning that is sacred between the two of you. The options are endless for adding details- we welcome your imagination. Personalization makes her engagement ring belong only on her finger, the way you belong only to each other. It doesn't get more personalized than that!
Getting engaged is one of the happiest days of your life, and we want to help you celebrate! A little help from jewelry experts can go a long way in making a perfect choice. Bring in your vision, your heirlooms, or ideas, and we'll take care of the rest. We will customize a ring that will leave her speechless, except to say, "Yes!" An engagement ring is a reminder that you were made for each other, so create one that is uniquely hers. Together we can design the engagement ring of her dreams. Contact us today to get started!