Salt And Pepper Engagement Rings
Salt-and-Pepper Diamonds are the perfect alternative engagement ring for the unique bride. These diamonds are earthy, unique, and intended to come out of the earth as is. They are filled with carbon inclusions creating a beautifully unique diamond. They're prized for their imperfections and are perfect for a bride looking for something different. 
White Salt and Pepper Pear Rosecut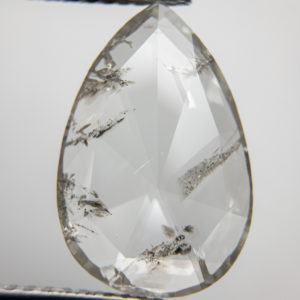 What Is A Salt And Pepper Diamond?
A classic high clarity grade diamond will always be considered a standard and a timeless option for an engagement ring. But, for the soon to be brides who are looking for something more unique, a salt and pepper diamond is a great alternative.
The rise in the popularity of salt and pepper diamonds is increasing. Their distinct features have created more appeal to future brides because of their cost, overall look, and style. Whether it's made into a custom engagement ring or a piece of jewelry, salt and pepper diamonds are a stylish option. A diamond that was once considered a "diamond in the rough" has ultimately become a dream engagement ring for certain women. The ideology that white diamonds are the only stone for an engagement ring is slowly starting to fade amongst unique brides. 
When looking at the characteristics of a salt and pepper diamond, the 4'C's aren't applied, especially in terms of clarity.  Simply put, clarity measures "imperfection" in a diamond. As diamonds form, the crystals are likely exposed to carbon, minerals, and even other diamonds. When the diamonds are exposed to these elements, they create lasting marks and inclusions. The inclusions salt and pepper diamonds create are more plentiful than a "pure diamond." No two diamonds are the same, and salt and pepper diamonds are no exception.   
Why Choose a Salt and Pepper Engagement Ring? 
An engagement ring symbolizes a couple's love, so there is no reason it should look identical to everyone else's. Salt and pepper diamonds offer a unique alternative to the traditional white diamond. Salt and pepper diamonds provide an alternative to traditional white diamonds. The gorgeous style offers a one-of-a-kind twist on an engagement ring. Brides often look for a ring that sets them apart, and the salt and pepper diamond provides an ideal way to stand out from the crowd with a gorgeous and distinctive ring. 
Cost Of Salt And Pepper Diamonds 
Salt and pepper diamonds are less costly than a traditional white diamond because of its characteristics, allowing this option to be a fantastic alternative. Although salt and pepper diamonds are trending, the price hasn't succumbed to the growing demand making it an excellent stone for engagement rings. Meaning, your budget may go further with a salt and pepper diamond, adding an additional wow factor to the ring. 
---
Different Colors of Salt and Pepper Diamonds
Normal Salt & Pepper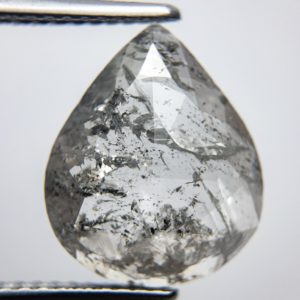 Grey | Salt And Pepper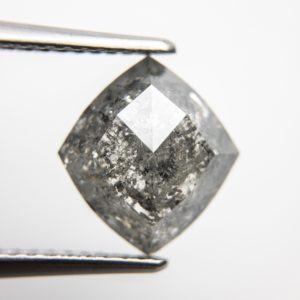 Ice | Salt And Pepper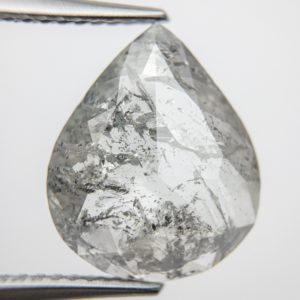 Grey | Salt And Pepper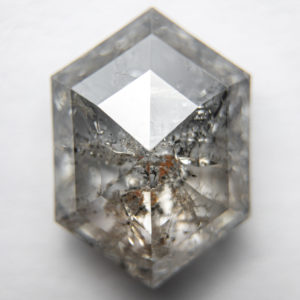 White | Salt And Pepper