What is the Average Size of an Engagement Ring?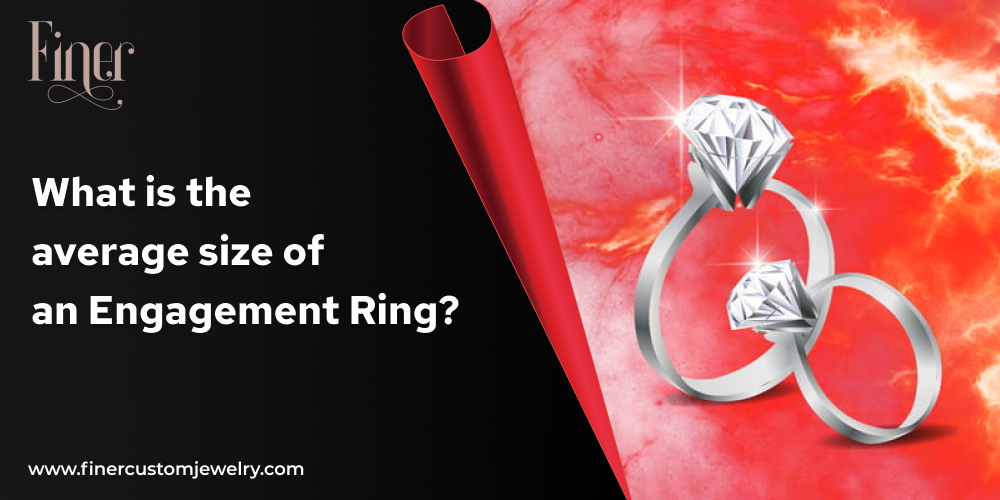 Is a 2.5-carat ring too big?
How much does a 2-carat diamond cost?
Which is the right Carat size for buying an engagement ring in Scottsdale?
Are you struggling with all these questions? Your search stops here.
With an expert guide, we have mentioned all essential factors to buy diamond-studded engagement rings.  
How Many Carats Should An Engagement Ring Be?
According to Knot, an average engagement ring size falls between one to one-and-a-half carats. The bigger the number, the bigger will be the rock. This average will give you a baseline but, that doesn't clearly highlight how much your gem should weigh. Because, surprisingly, it's the setting and style of a stone that matters as well. 
Buying an engagement ring can be difficult and stressful. You need to understand 4Cs of a Diamond to select the right size, color and cut of a ring. 
Did you know the average cost of an engagement ring is around $6,163? So, if you have a budget of $3500 and want to buy on average of 1 carat, you can. But, you will get dull quality diamonds. Therefore, it is advised to go with the smaller diamond and focus on an excellent cut. 
Most people first look at the size of a centerpiece while buying an engagement ring. However, there is no such rule that guides you as to how large a center gem should be. It all depends on personal preferences and a few factors- 
Selection of Design
Your Budget Preferences
Size of a Finger

Consider these essential factors and you will make the right decision in purchasing the rarest ring for any special occasion. 
A brief note about Carat and its different variation 
When picking out jewelry, the first thing that comes to your mind is how many carats to purchase? The diamond you find in a picture may seem large but any change in engagement ring settings can make smaller stones look even larger. 
A simple solitaire would cost you around $250 and a three-stone setting costs $1500. While, at a bare minimum, a halo or pave band setting will cost you around $1000. So, if you are not sure which ring to select, visit our stores to buy diamond rings in Scottsdale. 
Have a look at different carat sizes to filter your consideration set- 
 
0.10-0.40 Carat Diamonds
With 0.10 – 0.40 carats, a round cut diamond ring can still be incredibly sparkly. It could cost you under $1000. And at this carat weight, color and clarity may leave an impact on the beauty and elegance of a diamond ring. 

However, a slightly larger diamond can add invaluable beauty to an engagement ring.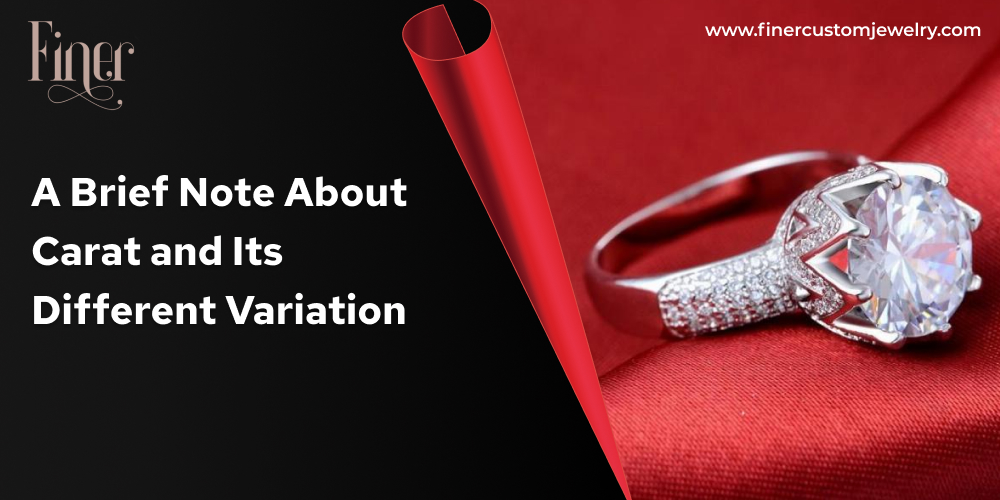 0.50 Carat Diamonds
Half carat diamonds have always been a popular choice for an engagement ring in Scottsdale. With such weight, a solitaire can make a statement but, for a brilliant look, a halo setting sparks up the moment.
0.70 Carat Diamonds
If you're looking for a 0.70 Carat diamond ring in Scottsdale, make sure you keep a budget of about $2,000. You can shop for the Round brilliant shape with 'G' Color, 'EX' cut and 'VS1' clarity. This could be an ideal choice for your requirements. 
 
0.90 Carat Diamonds
As said earlier, there is a direct correlation between carat and price. As carat weight increases, prices start soaring. You can expect $3,000 to $4,000 for a well-cut and well-polished diamond. Also, you can visit our store for Engagement rings in Scottsdale to select the side stones for a stunning designer ring.

1.00 Carat Diamonds
With a 1 Carat, you can expect a budget of $4,500 for choosing a fancy shape. But, if you're willing to compromise a little on color and clarity, you may get your desired diamond ring within $3,000.
 
1.25 Carat Diamonds
If you aim for higher clarity and color grades with a little extended budget, why not go for 1.25 Carats. This will give excellent performance with a higher carat. And the cost could be $6500 but with a lower color grade, it can cost $4,000. 
 
1.50 Carat Diamonds
A well-cut diamond with 1.50 carats comes with a price tag of about $9,000. And if you are willing to compromise over color, it may cost you around $5,500. At this weight, diamond looks bigger and certainly draws attention. 
 
2.00 Carat Diamonds
Want to make a statement with an engagement ring? Probably, 2.00 cts is good enough to win your heart. With this carat size, you can get a round diamond, which is the most preferred of all. It has 8mm diameter (10 mm = 1 cm). 

For such a sparkling ring, you should have a budget of at least $16,000. If you are planning to compromise a bit on color grade, then $9,000 to $10,000 would go with your preference for a gold setting.
3.00 Carat Diamonds
No doubt, with 3.00-carats diamond you will get a big rock for a stunning ring. Such a ring too becomes pricey with a bigger budget of about $35,000. But, certainly, this could be the best diamond ring you may look for. Check out the cut grade and color with excellent brilliance. 
 
5.00 Carat Diamonds
For 5.00 carats stone, celebrity sized diamonds would outshine the appearance. At this weight, your diamond not only looks more attractive and pretty, but also rare and unique. And, certainly, you could hardly find such a diamond with absolute performance. Make sure you keep an approximate budget of $60,000 to $100,000 for a precisely cut diamond.
What is the Average Engagement Ring Size outside the United States?
According to an article in 2014 in USA Today, the average carat size for a center stone is just one carat. And outside the United States, usually, a lower carat diamond engagement ring is preferred the most. However, in the UK, on an average 0.60-carat size is preferred. And this culture varies as you move to China and Japan where people don't follow the same diamond culture. 
Do you know, even age matters for the selection of a diamond engagement ring? Let's understand more in details mentioned below-
How much do Millennials (aged 18-34) spend on engagement rings?
According to a Research Report by CNBC, on an average Millennials spend $3,000 on an engagement ring while couples spend about $2,800. However, it may vary as per your personal preference for color, and clarity, as discussed above. 
The Conclusion: 
In short, there is no specific answer to which carat size is an ideal choice. It often depends on your personal preferences – Age, Location, Budget, and Behavior. 
But, to get the highest quality of diamond ring in Scottsdale, it is important to purchase from a certified and trustworthy vendor like Finer Jewelry. We work professionally and our certified experts personally interact with visitors in explaining the brilliance and fire of a ring.
Our jewelry experts provide you the best guidance in choosing the right ring and diamond. We are a custom centric organization and believe in creating value and happiness for our customers.
Call us now or visit our store to explore the best-of-all collection and customize your engagement ring in Scottsdale to cherish such a special moment.