Jewelry Stores Dallas
If you want to give your loved one a piece of jewelry, visit the Jewelry Store in Dallas – Finer Jewelry and look at their exquisite diamond jewelry.
Elegance Of Jewelry
Jewelry is frequently seen as a fashion element used to complete any outfit. Many people believe that a style isn't complete unless the correct accessories are added. A "classic" style, for example, necessitates the addition of pearls and diamonds. For thousands of years, jewelry has played a vital part in human existence. History teaches us that ancient civilizations valued jewelry and utilized it to enhance the inherent attractiveness of its wearers. Various items were worn to represent various messages such as security, knowledge, elegance, and wealth.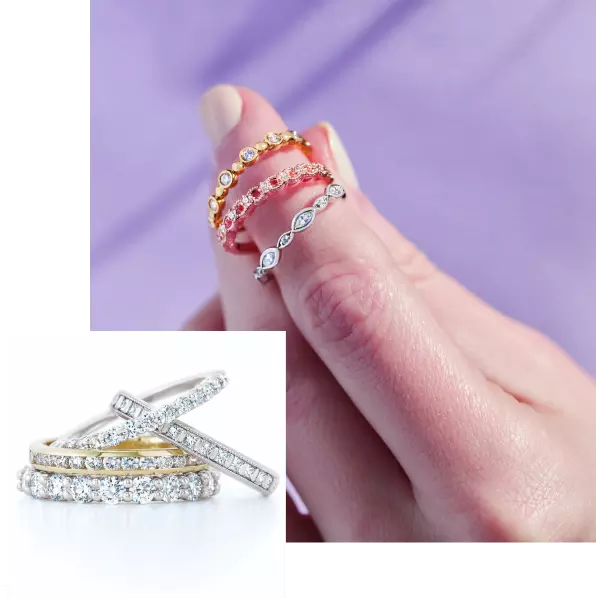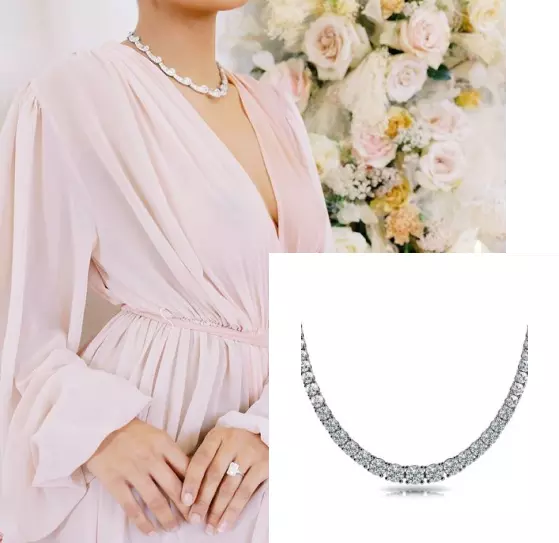 Jewelry As A Gift
Many women like wearing jewelry as a statement of femininity or to demonstrate their social standing. Jewelry may also boost a woman's confidence and make her feel gorgeous. If you've ever received emotional jewelry, you'll undoubtedly remember who presented it to you, where you were, and maybe even what they said. Giving jewelry as a present is a good idea since it can be both meaningful and useful.
Why Finer Jewelry?
Finer has a team of skilled jewelers that will assist you in selecting the appropriate ring, pendant, earring, bracelet, or any piece of jewelry based on your needs. In Dallas, you may also trade in your jewelry for another piece or encash it as needed. Finer custom design jewelry is a terrific jewelry provider in Dallas that is a one-stop-shop for all of your jewelry needs.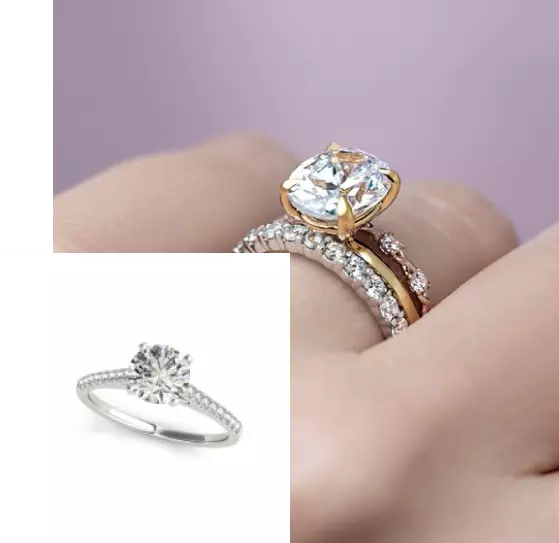 DO YOU WANT TO BUY DIAMOND JEWELRY IN DALLAS?
Look into the best jewelry store in Dallas – Finer Jewelry.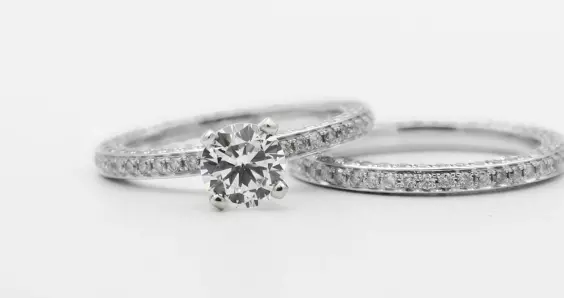 Isabelle Tcheng
July 11, 2022.
So happy to have been recommended to Finer Jewelry by my friend!! I've been looking for an every day gold chain and Shimon helped me pick out the perfect yellow gold rope chain. He made the process so easy and fast, highly recommend to work with Shimon!
Danielle Nastasi
July 4, 2022.
I met with Shimon to discuss what type of wedding band I wanted to stack with my engagement ring and he understood exactly what I was looking for. I loved the band he chose for me so much I bought two! Thank you to Shimon for making this process so easy. Amazing customer service, highly recommend Finer Jewelry to anyone looking for diamonds.
nour abuwandi
June 28, 2022.
Shimon found me the perfect rose gold stacking ring! Im absolutely in love with the detailing and how dainty it is because I specifically wanted something I could stack with other pieces. I could not recommend working with Shimon and Finer Jewelry enough! Best decision and purchase I've ever made!
Nick Schmitzer
June 26, 2022.
The absolute best place in Arizona for an engagement ring! Shimon, the owner, is absolutely amazing to work with. My highlights of working with Shimon and his company: - Because it's a smaller operation than those companies you see all the TV/radio ads for (you know the ones), Shimon is provide much better value to his customers. My budget went much further with Shimon than the big companies. - I was treated like a close friend, not just a customer, from day 1. Shimon was immediately invested in my life from our first phone call. This is a level of treatment you won't find anywhere is Arizona. - There is no pressure to up sell! Shimon is very honest and truly on your side in the purchasing process. He'll give you a truly honest opinion on what is the best value for your purchase. I'm excited to come back to Finer Custom Jewelry to purchase a wedding band for my soon to be fiancé to match the engagement ring. I will be recommending Finer Custom Jewelry to everyone I know planning to make a jewelry purchase.
Lena Gonzalez
June 25, 2022.
Thank you to Shimon for this amazing diamond ring!! If you're struggling looking for a jeweler in Arizona, you have to choose Finer Jewelry! He was very attentive to what I wanted and made me feel listened to throughout the entire process. He was truly a pleasure to work with, I could not recommend him enough!
Anissa Garcia
June 14, 2022.
My dad surprised me with this beautiful ring from Finer Jewelry for my birthday!! I am obsessed with this ring!!! Thank you Shimon for such a beautiful piece and for such a pleasant experience for my father and I!
Michaela Lopez
June 10, 2022.
My boyfriend of 5+ years surprised me with this gorgeous blue sapphire diamond ring and I'm in loooove! I couldn't be more happy
Dania Kassab
June 9, 2022.
I've been looking for a yellow diamond ring for a while now and I'm so glad I foundation Finer Jewelry!!! Shimon showed me a variety of diamonds and made sure I was in love with the specific stone and shade of the diamond. Shimon made sure to educate me on my purchase which I really appreciated because I honestly didn't know much about diamonds before meeting with him. I could not be more obsessed with this ring, so thank you so much Shimon for helping me find my dream ring!!!
We were originally dealing with a jeweler in California regarding our custom made wedding ring remotely. We became uneasy with the jeweler and lost trust in the jeweler and the process. We decided to find a jeweler locally and discovered Shimon at Finer Custom Jewelry in Scottsdale, AZ. At first we were apprehensive and uneasy picking a diamond and designing our ring with Shimon based on our previous experience. We also thought purchasing a ring from a jeweler in Scotsdale would be very expensive. We could not be happier with our wedding ring, Shimon and the entire process of designing our ring. We met with Shimon numerous times to choose our center diamond and design our ring. Shimon was absolutely wonderful to deal with on all levels. He was extremely patient, warm, understanding, listened to our wants, needs and budget. He was honest, knowledgeable and offered excellent customer service. We're very fussy clients and he did not disappoint us. Our wedding ring is everything we asked for and more... We love it! We've had numerous compliments. It is absolutely stunning, thanks to Shimon! Shimon helped us to trust in the process of purchasing and designing a ring with Finer Custom Jewelry. We also had Shimon size 2 of my rings that I have never trusted with any other jeweler over the years. Jim is my dream come true! Shimon made our dream wedding ring come true! Thank you Shimon for everything. It's been an absolute pleasure. We'd highly recommend Shimon & Finer Custom Jewelry for all of your jewelry needs. We pray and wish you all of the very best in life, happiness, love & abundant success! Thank you💖, Shauna & Jim K.
Yossi Ben Adato
May 19, 2022.
Very knowledgeable and great customer service