CUSTOM JEWELRY DESIGNER IN HOUSTON
Are you looking for diamond jewelry in Houston? Check out the Finer Custom Jewelry location in Houston
How To Choose The Right Jewelry Designer?
Though you have many options when it comes to choosing the best jewelry in Houston, you need to know that it isn't just about the jewelry, the ethics and supplementary services offered alongside also matter. Your jeweler should be able to provide all services that he promises within the time frame given. Regardless if he outsources or does any of the manufacturing processes in-house, the outcome should be as per expectations. The jewelers should also be able to ensure complete security of the jewelry. If needed, you should do a background check to ensure that there hasn't been any burglary at their store. Also ask around about the honesty and integrity of the jeweler- has he cheated anyone of their money earlier? Has he given something different as against what was promised? You need to be doubly sure before you choose something and give your credit card number.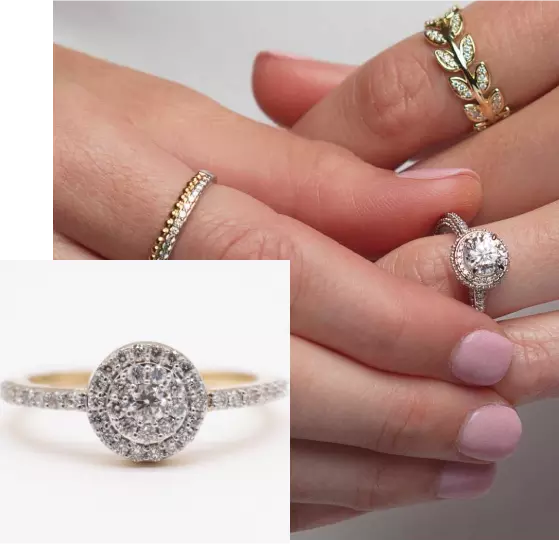 5 Points That Should Fulfill Your Jewelry Requirements
A Good Jewelry Store Guides You In The Process Of Buying The Right Piece Of Jewelry That Is Ideal For You Based On Various Factors
Use
Your jewler should be able to get you the right jewelry that would be ideal for you, especially if you are gifting it to your loved ones.
Time
The best jewelry stores in Houston are also those who respect deadlines, especially if you are getting something made for your wedding.
Customization
Your jeweler should give you the opportunity to choose the design, metal, diamond, precious stones and other features of the jewelry piece that you want custom-made.
Heart
Drop earrings or chandeliers look amazing on women with heart-shaped bodies. This could be any gold, platinum, or diamond earrings from Houston with amazing designs.
Design and Materials used
Your jeweler should have a wide variety of various types of designs to choose from. You should be able to pair these with the materials of your choice wherever possible.
Why Finer Custom Jewelry?
Here at Finer, we have a team of expert jewelers who will help you choose the right ring, pendant, earrings, bracelet or any other piece of jewelry based on your requirements. Here in Houston, you can also exchange jewelry for another piece or sell it. Finer custom design jewelry is a great jewelry source in Houston that is a one-stop-shop for all of your jewelry needs.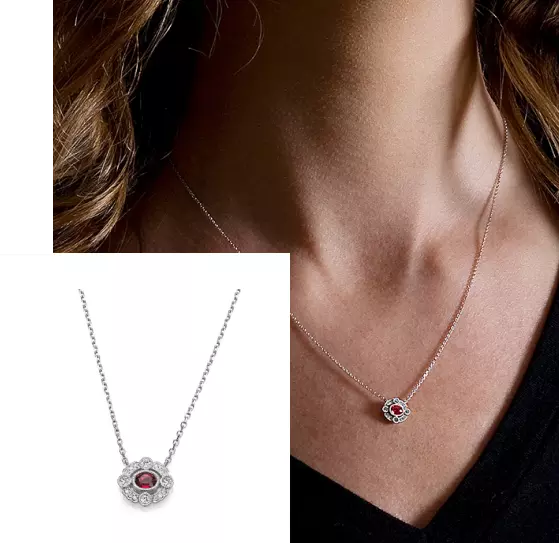 LOOKING FOR THE RIGHT JEWELRY STORE?
Your search ends here. Our certified experts will be a guide for you in any of your fine jewelry needs.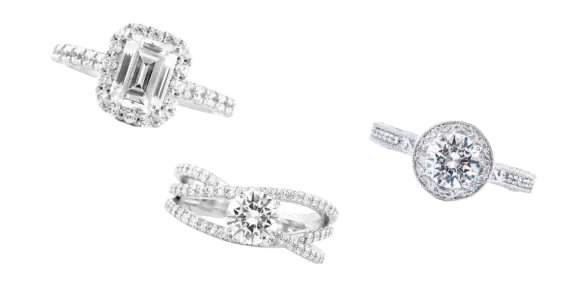 Annette O'Hearn
December 21, 2022.
Absolutely phenomenal customer service! I contacted Shimon Himovich, owner of FinerJewery., to cut my custom wedding ring off of my finger due to a forthcoming MRI. Unlike the others that I called, he read the desperation in my voice and rearranged his entire schedule to accommodate me. It was clear from our conversation about the sizing/redesign of my ring that he is a talented artisan as well. I will be looking no further than Finer Jewelry for my future jewelry needs. I encourage you to stop in Shimon's store and see for yourself. I am confident you will be as impressed as I am.
Lisa Na
December 7, 2022.
I highly recommend Finer Jewelry! The owner Shimon is a very knowledgeable and trustworthy person. My experience was absolutely wonderful. This is a place to go for any jewlery needs!
Amy Burghouwt
October 15, 2022.
Shimon is simply the best! He's extremely knowledgeable about diamonds and so passionate about making your dreams come true!! He makes the shopping process fun and enjoyable. I highly recommend going to him.
Hailey Duncan
October 4, 2022.
Shimon was great to work with. The process was easy and the ring turned out beautifully and exactly as I wanted. Thank you, Shimon!
Emily Sauls
October 4, 2022.
My boyfriend got me these earrings from here for our anniversary and I love them so much. They are so beautiful and very high quality. Highly recommend!
Talia Talia
August 30, 2022.
Best collection and costumer service in town! Thank you for patient 🙏
Robert Hulbert
August 23, 2022.
My experience at Finer Custom Jewelry was fantastic. Shimon did a great job educating me on the entire engagement ring process. He was flexible, informative, and attentive to all of my requests throughout the process. My fiancé loves her new ring. When I need another piece of jewelry in the future this is the only place I would go.
Sydney Hammons
August 21, 2022.
We worked with Shimon to create an heirloom, custom piece to commemorate the birth of our first child - with the intent that she will inherit this special necklace someday. From our very first interaction, Shimon treated us like family and took wonderful care to understand exactly what we were trying to achieve. We could not be happier with the finished product and cannot speak highly enough of our experience working with Shimon. Looking forward to our next project with you Shimon, thank you again!!
Lindsay Hirsch
August 11, 2022.
My experience at this jewelry store was amazing. Shimon was open and honest and I would go here again 🙂 Thank you!
Pure Air Service AZ
July 29, 2022.
Thank you Shimon for your patience with me. I called finer custom jewelry to find a diamond ring to Propose my girlfriend and Shimon was really helpful and profesional. Really recommend. She said yessssss 😊