CUSTOM JEWELRY DESIGNER IN HOUSTON
Are you looking for diamond jewelry in Houston? Check out the Finer Custom Jewelry location in Houston
How To Choose The Right Jewelry Designer?
Though you have many options when it comes to choosing the best jewelry in Houston, you need to know that it isn't just about the jewelry, the ethics and supplementary services offered alongside also matter. Your jeweler should be able to provide all services that he promises within the time frame given. Regardless if he outsources or does any of the manufacturing processes in-house, the outcome should be as per expectations. The jewelers should also be able to ensure complete security of the jewelry. If needed, you should do a background check to ensure that there hasn't been any burglary at their store. Also ask around about the honesty and integrity of the jeweler- has he cheated anyone of their money earlier? Has he given something different as against what was promised? You need to be doubly sure before you choose something and give your credit card number.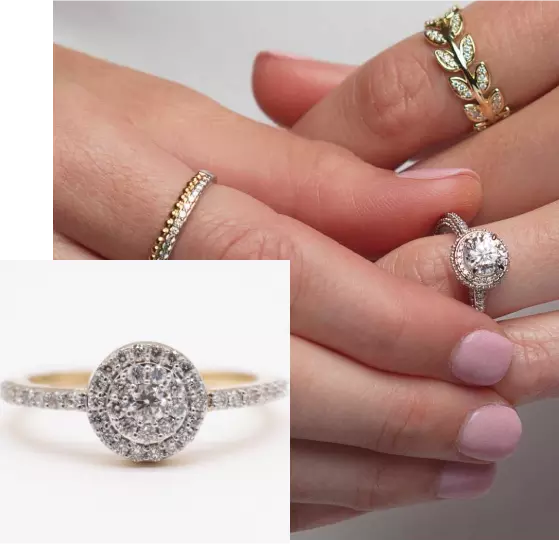 5 Points That Should Fulfill Your Jewelry Requirements
A Good Jewelry Store Guides You In The Process Of Buying The Right Piece Of Jewelry That Is Ideal For You Based On Various Factors
Use
Your jewler should be able to get you the right jewelry that would be ideal for you, especially if you are gifting it to your loved ones.
Time
The best jewelry stores in Houston are also those who respect deadlines, especially if you are getting something made for your wedding.
Customization
Your jeweler should give you the opportunity to choose the design, metal, diamond, precious stones and other features of the jewelry piece that you want custom-made.
Heart
Drop earrings or chandeliers look amazing on women with heart-shaped bodies. This could be any gold, platinum, or diamond earrings from Houston with amazing designs.
Design and Materials used
Your jeweler should have a wide variety of various types of designs to choose from. You should be able to pair these with the materials of your choice wherever possible.
Why Finer Custom Jewelry?
Here at Finer, we have a team of expert jewelers who will help you choose the right ring, pendant, earrings, bracelet or any other piece of jewelry based on your requirements. Here in Houston, you can also exchange jewelry for another piece or sell it. Finer custom design jewelry is a great jewelry source in Houston that is a one-stop-shop for all of your jewelry needs.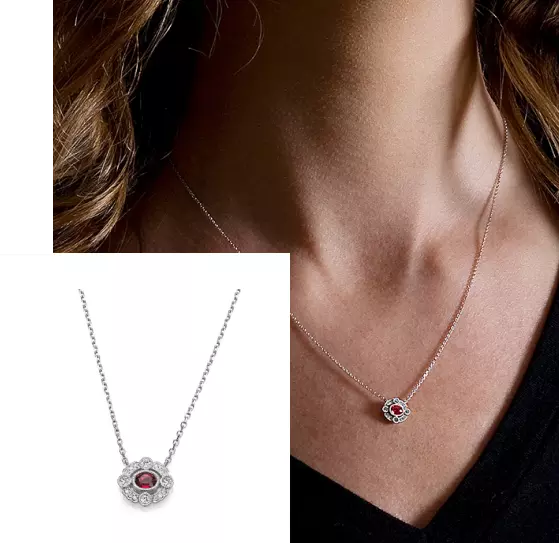 LOOKING FOR THE RIGHT JEWELRY STORE?
Your search ends here. Our certified experts will be a guide for you in any of your fine jewelry needs.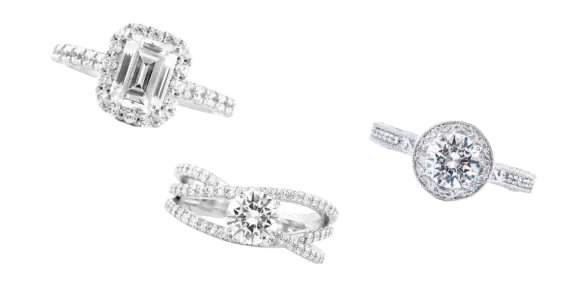 Isabelle Tcheng
July 11, 2022.
So happy to have been recommended to Finer Jewelry by my friend!! I've been looking for an every day gold chain and Shimon helped me pick out the perfect yellow gold rope chain. He made the process so easy and fast, highly recommend to work with Shimon!
Danielle Nastasi
July 4, 2022.
I met with Shimon to discuss what type of wedding band I wanted to stack with my engagement ring and he understood exactly what I was looking for. I loved the band he chose for me so much I bought two! Thank you to Shimon for making this process so easy. Amazing customer service, highly recommend Finer Jewelry to anyone looking for diamonds.
nour abuwandi
June 28, 2022.
Shimon found me the perfect rose gold stacking ring! Im absolutely in love with the detailing and how dainty it is because I specifically wanted something I could stack with other pieces. I could not recommend working with Shimon and Finer Jewelry enough! Best decision and purchase I've ever made!
Nick Schmitzer
June 26, 2022.
The absolute best place in Arizona for an engagement ring! Shimon, the owner, is absolutely amazing to work with. My highlights of working with Shimon and his company: - Because it's a smaller operation than those companies you see all the TV/radio ads for (you know the ones), Shimon is provide much better value to his customers. My budget went much further with Shimon than the big companies. - I was treated like a close friend, not just a customer, from day 1. Shimon was immediately invested in my life from our first phone call. This is a level of treatment you won't find anywhere is Arizona. - There is no pressure to up sell! Shimon is very honest and truly on your side in the purchasing process. He'll give you a truly honest opinion on what is the best value for your purchase. I'm excited to come back to Finer Custom Jewelry to purchase a wedding band for my soon to be fiancé to match the engagement ring. I will be recommending Finer Custom Jewelry to everyone I know planning to make a jewelry purchase.
Lena Gonzalez
June 25, 2022.
Thank you to Shimon for this amazing diamond ring!! If you're struggling looking for a jeweler in Arizona, you have to choose Finer Jewelry! He was very attentive to what I wanted and made me feel listened to throughout the entire process. He was truly a pleasure to work with, I could not recommend him enough!
Anissa Garcia
June 14, 2022.
My dad surprised me with this beautiful ring from Finer Jewelry for my birthday!! I am obsessed with this ring!!! Thank you Shimon for such a beautiful piece and for such a pleasant experience for my father and I!
Michaela Lopez
June 10, 2022.
My boyfriend of 5+ years surprised me with this gorgeous blue sapphire diamond ring and I'm in loooove! I couldn't be more happy
Dania Kassab
June 9, 2022.
I've been looking for a yellow diamond ring for a while now and I'm so glad I foundation Finer Jewelry!!! Shimon showed me a variety of diamonds and made sure I was in love with the specific stone and shade of the diamond. Shimon made sure to educate me on my purchase which I really appreciated because I honestly didn't know much about diamonds before meeting with him. I could not be more obsessed with this ring, so thank you so much Shimon for helping me find my dream ring!!!
We were originally dealing with a jeweler in California regarding our custom made wedding ring remotely. We became uneasy with the jeweler and lost trust in the jeweler and the process. We decided to find a jeweler locally and discovered Shimon at Finer Custom Jewelry in Scottsdale, AZ. At first we were apprehensive and uneasy picking a diamond and designing our ring with Shimon based on our previous experience. We also thought purchasing a ring from a jeweler in Scotsdale would be very expensive. We could not be happier with our wedding ring, Shimon and the entire process of designing our ring. We met with Shimon numerous times to choose our center diamond and design our ring. Shimon was absolutely wonderful to deal with on all levels. He was extremely patient, warm, understanding, listened to our wants, needs and budget. He was honest, knowledgeable and offered excellent customer service. We're very fussy clients and he did not disappoint us. Our wedding ring is everything we asked for and more... We love it! We've had numerous compliments. It is absolutely stunning, thanks to Shimon! Shimon helped us to trust in the process of purchasing and designing a ring with Finer Custom Jewelry. We also had Shimon size 2 of my rings that I have never trusted with any other jeweler over the years. Jim is my dream come true! Shimon made our dream wedding ring come true! Thank you Shimon for everything. It's been an absolute pleasure. We'd highly recommend Shimon & Finer Custom Jewelry for all of your jewelry needs. We pray and wish you all of the very best in life, happiness, love & abundant success! Thank you💖, Shauna & Jim K.
Yossi Ben Adato
May 19, 2022.
Very knowledgeable and great customer service