Custom Jewelry Designer In Scottsdale
Allow us help you create breathtaking jewelry that can't help but impress even the choosiest of fashionatas.
The Significance Of Jewelry
Jewelry has been a fantastic addition to everyone's wardrobe. A piece of jewelry can instantly elevate any outfit, whether worn by a man or a woman. As a result, it has become an essential component of our life. The fact that women have adored jewelry from ancient times demonstrates the importance of jewelry in their life. When you don't wear jewelry, it's as though something indispensable is lost. Jewelry is ideal at all significant moments in a woman's life, including her wedding, anniversary, birthday party, and the birth of her first child. Jewelry is found in both a traditional and a trendy style. If you want to give someone exceptional jewelry as a gift then visit our jewelry store in Scottsdale.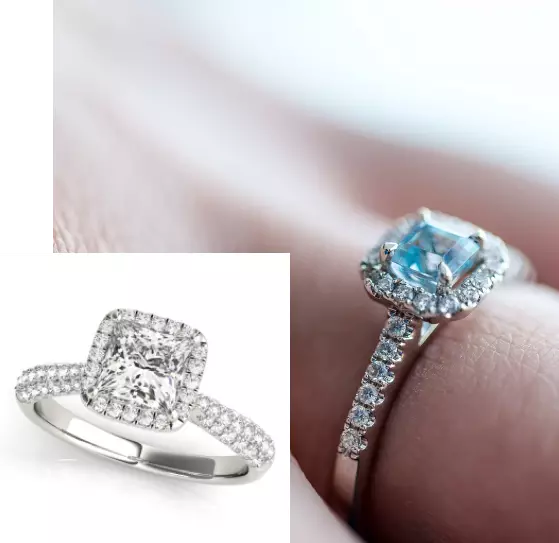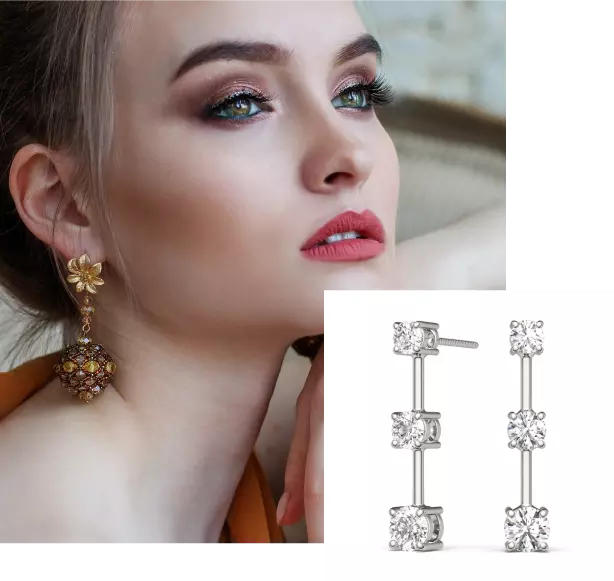 Woman's Personality
Jewelry has an undeniable ability to bring out the best in a woman's features and personality when worn with the right outfit to the proper occasion. It is significant for women since it may make them feel more attractive, fashionable, distinctive, and confident. Finally, it plays an essential part in assisting a woman in feeling good about herself that is why it is so crucial to many women.
Jewelry may bring out a woman's most prominent characteristics and highlight her personality. A nice outfit isn't complete unless it's matched with the right jewelry. Even if one does not want to reflect a certain style, accessories are an excellent method to express oneself.
Personalized Jewelry
This name Engraved women bracelet, pendant, or necklace is an excellent present for her if you want to add some glitter to her life. Its delicacy and daintiness may quickly freshen up any ensemble and brighten her mood. A delicate gold-colored bracelet, necklace, or pendant set with diamonds may help you add flair to any occasion. Personalize it by engraving her name and gifting her a cheerful bracelet. You may also get bespoke jewelry from Finer Jewelry for a more personalized appearance.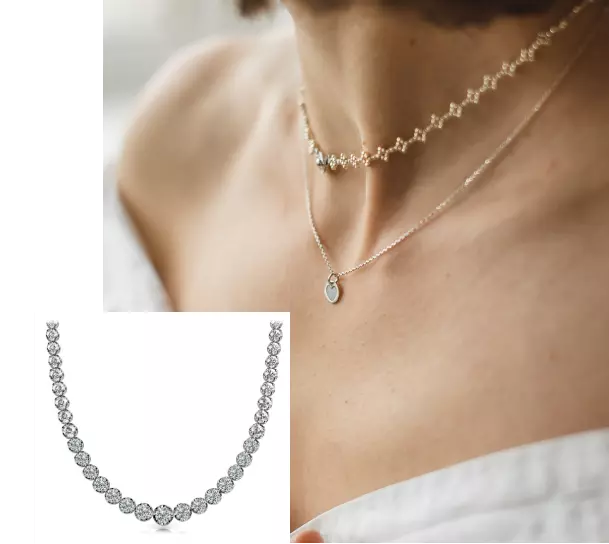 SELF LOVE IS THE GREATEST
Gift yourself the best diamond jewelry.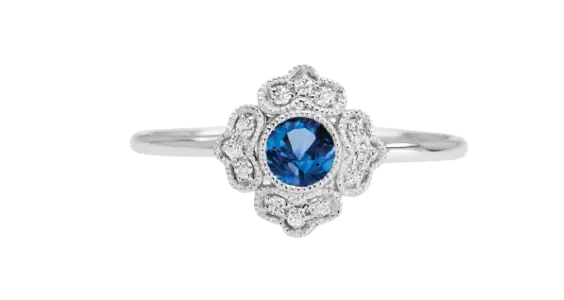 I was gifted diamonds from my mother and both grandmother's wedding rings and I wanted to make my own wedding ring with them. I was able to schedule an appointment the following day and began working on the ring design. They were so thorough in making sure the fit and design was just right by making 3D imaging and wax molds for you to see before the ring is actually made. The whole process took about a month from start to finish and you can't beat the price! I'm beyond happy with what they made for me. It's truly something special.
After sharing our diamond CCC wish list with Shimon we sat back and waited. Shimon took us seriously and carefully watched the exchanges for "our stone". He found us a nearly flawless diamond that presented 30% larger than its weight! We then asked Shimon to craft a setting that required specially cut supplemental diamonds. Shimon's relationships with diamond cutters and his goldsmith made it possible for him to deliver our dream setting with our own "hope" diamond! Shimon is personable, very fun to work with and completely transparent. He and his stones are priceless!
Woody Marshall
November 20, 2021.
Shimon has the best stones!
Deanna Hunt
November 4, 2021.
Amazing experience. My favorite diamond jeweler in Scottsdale. A custom experience, fair prices, honest, top quality. What more can I say!
Collin Edwards
November 4, 2021.
What makes Finer Jewelry stand out is beautiful jewelry paired with top notch customer service. We worked with Shimon to design a custom engagement ring, first choosing our stone and then creating its setting. Throughout the process Shimon was upfront, friendly, knowledgeable but above all incredibly genuine. He truly shows he cares about his customers - their relationship and not just their business. Cannot recommend Shimon and Finer Jewelry highly enough.
Emily Petrocy
November 3, 2021.
I came to Shimon with a bit of a weird situation. I had a stone and wasn't sure if I wanted to sell it or make it into a ring to keep for myself. Shimon listened very well and helped me talk through my options. I ultimately decided to keep the stone and he helped me design the most beautiful ring. I was very happy with the entire process. Every time we met, Shimon always took time to listen and make personal connection. I would 100% recommend him and hope I have a reason to work with him again!
Christina Amburgy
September 10, 2021.
Shimon was absolutely amazing with helping me consign my jewelry. After several months of researching and struggling to find a legitimate buyer, it took less than 6 hours for me to have a stress free sale with him. He was honest and fair and extremely helpful. I will definitely be coming back for any purchases I have in the future! Thank you Shimon!
Candace Hagerman
September 8, 2021.
Shimon did an amazing job understanding what I wanted in my ring. After picking out my main stone he found two that perfectly coordinated. It turned out so much more than I hoped. Will definitely recommend and return.
Michael M
August 27, 2021.
We had a great experience! The ring came out perfect!
Robbie Burton
August 4, 2021.
I found the staff to be more than happy to assist in the design and creation of a true family heirloom. The process of collaboration with this jeweler was such a joy. Me and my family will treasure this for a lifetime. Thank you so much. A truly happy customer.