Unique Custom Jewelry in Scottsdale, AZ
       You may have noticed that our jewelry designs are no longer shoppable on our website. Instead of focusing on driving online sales, we've decided to shift our focus to unique custom jewelry in Scottsdale, AZ.
This change empowers our team to dedicate all of our time and resources to delivering an unparalleled customer experience. That way we can stop spending time managing complicated backend systems and troubleshooting tech and instead spend more time on what matters most: our customers.
Above all, your satisfaction is what powers our business.
If you would like to browse our Lab Grown, Natural or Salt and Pepper Diamonds, they are viewable here.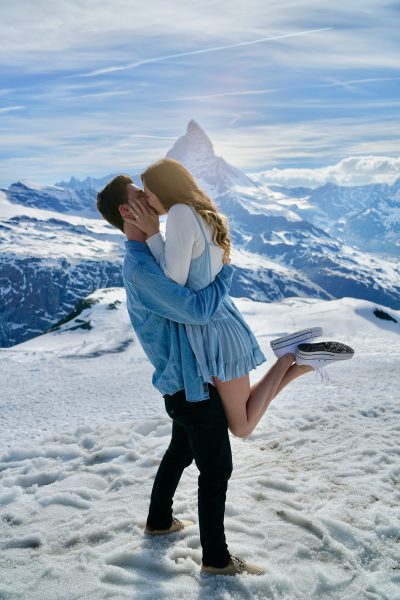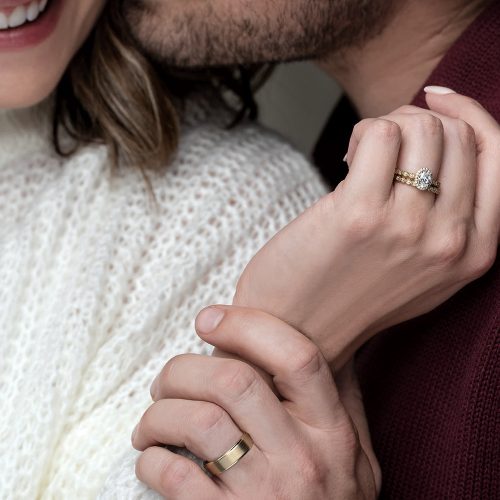 Design Your Own Wedding Ring Scottsdale
Finer Custom Jewelry is all about the individualized experience where you can design your own wedding ring in Scottsdale with us. We don't just do what "the other guys" do—we aren't in the business of competing with other mass-market retailers. We pride ourselves on our service-oriented approach that puts you at the center of the process. Starting with an in-depth discovery call where we get to know you and your preferences. Throughout the process up to the final reveal day where you receive your completed piece, we'll partner with you every step of the way to make sure it is as enjoyable and effortless as possible.
Some of our favorite custom designs that we've worked on with our customers have been the most creative.  From classic solitaire engagement rings with a twist to multi-shape diamond wedding bands with rare diamond cuts like trillion, shield, or kite, we can create any style and work with any budget.  Let us assist with a distinctive custom jewelry crafted for your lifestyle .
Diamond Selection For
Distinctive Custom Jewelry
In addition to traditional diamonds, you can also choose from a wide range of diamond alternatives and unique custom jewelry in Scottsdale, AZ. While lab-grown diamonds have the same physical and chemical make-up as traditional, they are made in a laboratory instead of mined from the earth. They are crafted from all the same materials and they look exactly like mined diamonds but for a fraction of the price.
Salt and pepper diamonds are another popular and more cost-effective option for engagement rings. Inclusions within these stones create a black-and-white effect, making them an amazing option for solitaire engagement rings. The unique gemstone has amazing brilliance and fire when it catches the light, allowing the distinct gem to take center stage.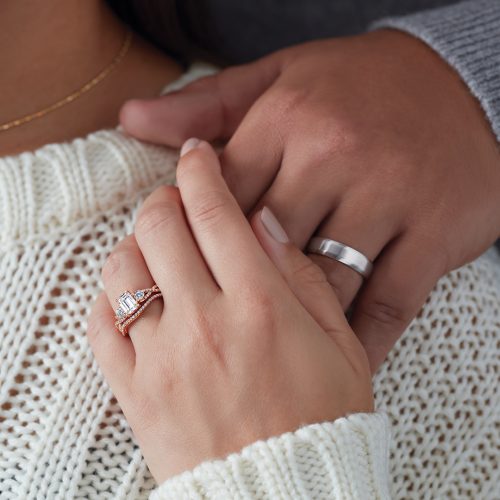 Amazing Diamond Variety
At Finer Custom Jewelry, we have over 200,000 natural diamonds, over 80,000 lab-grown diamonds, and over 20,000 salt and pepper diamonds available and ready for you to choose from, ensuring you can always find your dream gemstone. This stone will serve as the anchor point for the piece that you can then design the entire look and feel around. You can also choose from white gold, yellow gold, rose gold, platinum, or sterling silver or a combination of multiple metals to perfectly complement your sparkling jewels. The result? An heirloom-quality piece that you'll cherish for years, or even decades, to come.
With our exclusive approach and array of available gems, you aren't limited to the just same old designs that you see over and over again across every eCommerce website. With our help the only limit to what you can create is your imagination. From exquisite engagement rings to delicate and dainty everyday jewelry, anything is possible while creating a one-of-a-kind custom jewelry piece.
Our team of experts is ready and waiting to help you bring your vision to life. From rings to necklaces and everything in between, discover all that we can create together!  Perhaps we can even add your story to our "Love Stories" page with another one-of-a-kind custom jewelry design of your own.