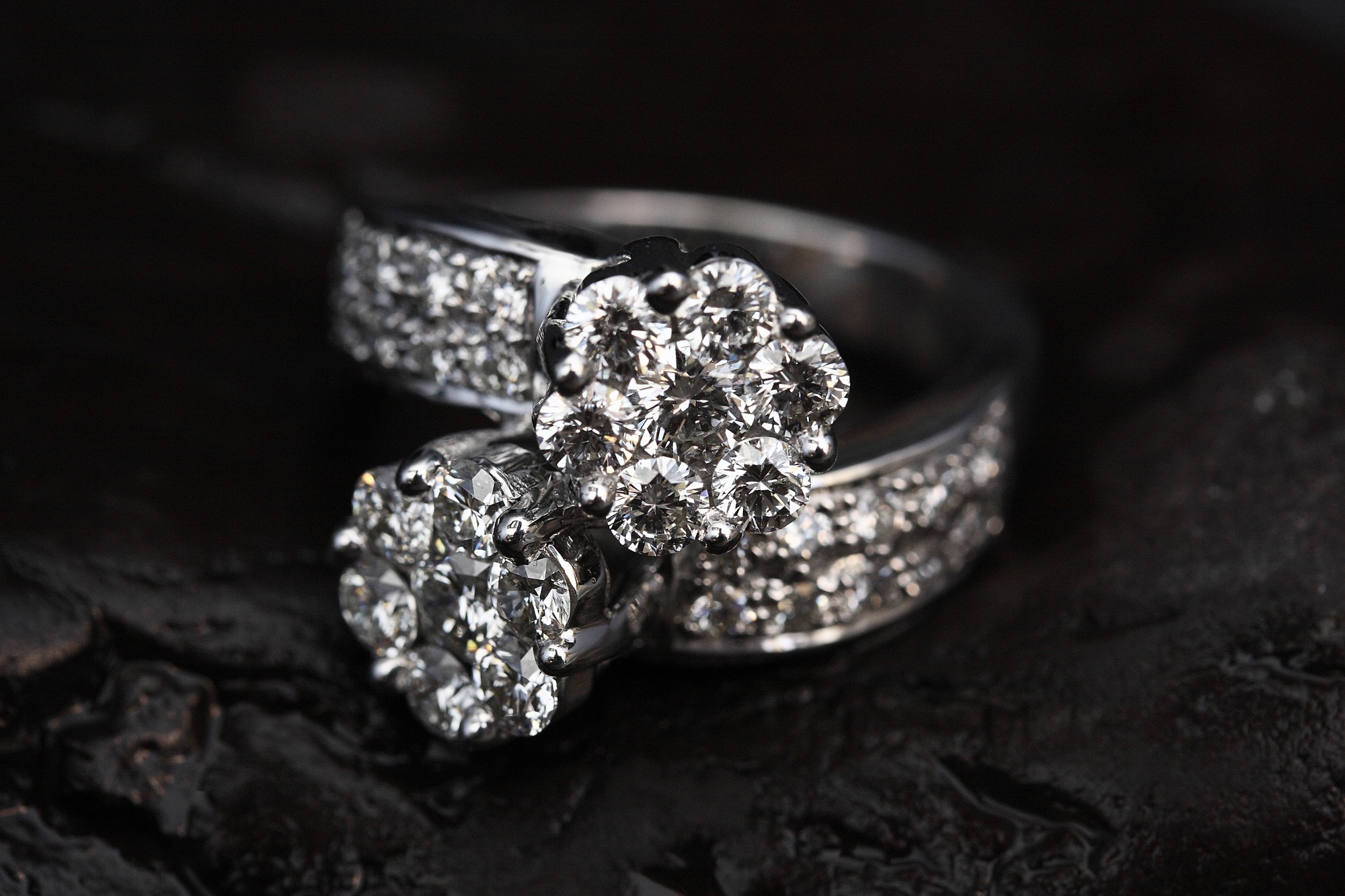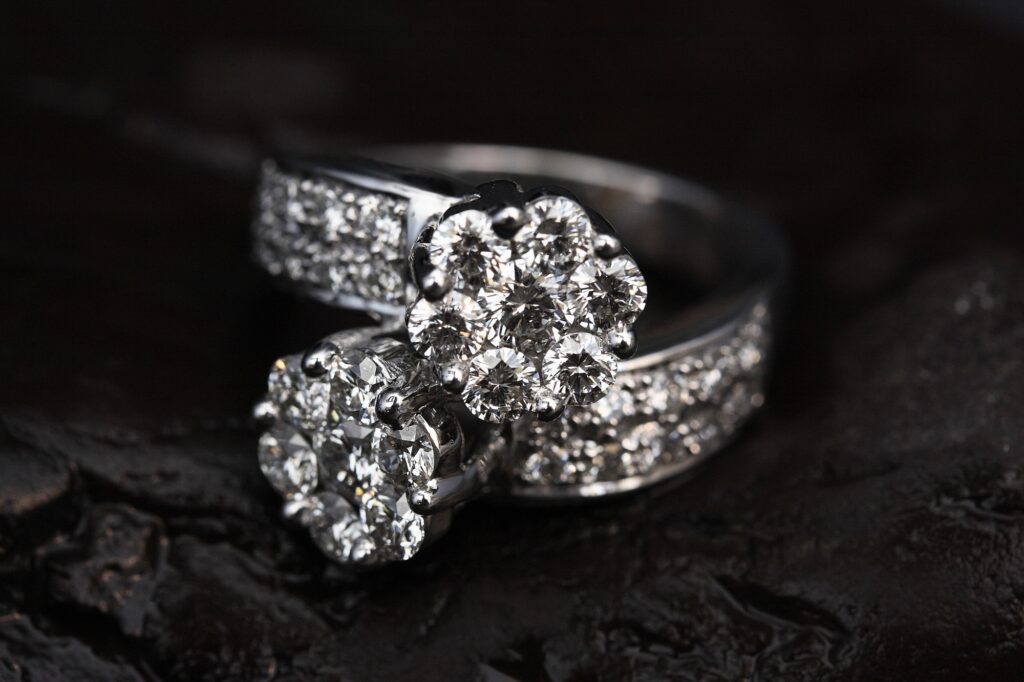 86% of engagement rings have a diamond center stone.
If you want your better half to know how unique and special they are to you, custom diamond jewelry will do the trick. You don't have to be a jewelry aficionado to find a piece that they'll love, but you do need to make use of expert knowledge when you can.
In this post, we're going to bestow our expert knowledge onto you by giving you a guide for finding the perfect piece of custom jewelry. As the top custom diamond jeweler in Scottsdale, we're uniquely qualified to guide you on this journey.
Whether you're waiting for the perfect diamond jewelry to jump out at you or you've got a design in your head, keep reading and we'll make sure that you find the perfect piece for your beloved.
Researching for Custom Diamond Jewelry
The first thing you need to do is think about what kind of jewelry you want to find or make for your loved one. To get a better idea of what your options are, you can research the countless designers and designs that have already been created.
Start by choosing the type of custom jewelry. Is it an engagement ring, a necklace, a bracelet, earrings, or something else entirely?
From there, you can look at countless designs online. Take a look at our online shop, for instance, and you'll see some of our favorite designs we've been a part of over the years. If you don't have a clear idea of what you want to find, using other designs for inspiration is a great way to get started.
Coming Up With a Budget
Your budget plays a huge role in the type of jewelry you're going to be able to find. When it comes to custom diamond jewelry, you'll have a really wide budget range to work with, but the more you're able to spend, the more options you'll be presented with.
It's important to get this sorted out before you start working with a designer. If you can give them financial parameters that they must work within, then they'll be able to tell you what's realistic and what isn't when choosing diamonds, bands, etc.
If you're a bit lost, you can look into some of the factors that affect the cost of custom jewelry. The biggest factor is the materials that you use, as well as the size and quality of the diamond.
To make it easier to stick to your budget, we offer natural, lab-grown, and salt-and-pepper diamonds. Our web store has a wide range of materials to choose from as well, so you can find the perfect combination of things to create a unique piece without breaking the bank.
Find the Best Custom Diamond Jewelers
When you're spending a significant sum on a really meaningful piece of custom design jewelry, you want a jeweler you can trust. There are plenty of designers out there that purport to be the best, which can make deciding who to go with a bit tricky.
If you're going to separate the wheat from the chaff, the first thing to do is look at online ratings and reviews. If there are any red flags regarding pricing or customer service, you'll find out in the reviews.
Next, you'll want to check out different designers' websites to compare their design styles. At Finer Custom Jewelry, we pride ourselves on creating a wide range of designs for customers in Scottsdale.
The thing about finding or creating custom jewelry is that it should be a collaborative process. As your custom jeweler, we'll do everything we can to realize your custom design. If you don't have anything in mind, we'll help you create something really personal and unique.
Bring Ideas To the Consultation
The consultation is such an important part of the process, both for you and your custom jewelry makers. During this meeting, you'll be able to discuss everything from budget to diamonds and ask any questions that you might have about the design and creation process.
You may not be a jewelry designer in your own right, but any ideas that you can bring to the table will help. A lot of customers will simply draw something on a piece of paper and bring it into a consultation.
Another option is to bring in pictures of other pieces of jewelry to show on your phone. The more information you can give them on what you're looking for, the better the end result is going to be.
Once you're sitting down with an experienced designer, ideas can flow more freely. Because they know what's possible given the materials you want and the budget you're working with, it's easier to nail down the perfect design for your loved one.
Think About Timelines
During your consultation, you'll want to get a sense of the timeline. Custom jewelry isn't a matter of selecting a ring, getting it sized, and picking it up in a few days. You're creating something completely unique, so it's going to take a bit of time to produce.
Every project is a little bit different and all custom diamond jewelers have their own way of working. If you've got a specific date that you need the jewelry by, for engagements or anniversaries, make sure to let the designer know during the consultation. To be safe, it's always a good move to allow for a couple of months.
Trust In Your Custom Jeweler
At Finer Custom Jewelry, we've spent the last 2 years helping amazing couples take their love to new heights. Custom diamond jewelry is the perfect way to tell someone that you love them and we take pride in our ability to make it happen.
To book your remote or in-person consultation at one of our Scottsdale, Houston, or Dallas locations, contact us today.