Are you in need of a jeweler?
Finding one in your immediate area shouldn't be too challenging. As of 2022. There are nearly 50,000 jewelry stores spread throughout the country.
Locating a jeweler
With such an abundance of options, locating a jeweler should be a breeze. However, if you desire a custom piece and require the services of a custom jeweler, simply googling "jewelers near me" won't suffice. Your search will need to be more extensive in order to find the jewelers in your area who specialize in bringing unique jewelry designs to life. If you require assistance in locating such a jeweler, we have some helpful tips for you that will quickly guide you towards their services.
How to find a custom jeweler
Begin by Googling "Custom Jewelers Near Me". As we mentioned earlier, simply googling "jewelers near me" won't yield the results you desire when searching for a custom jeweler. While this search may help you discover numerous local jewelry stores, it may not lead you to those specializing in customization once your search is complete. Instead, try googling "custom jewelers near me" to attain an accurate list of available options. This method should enable you to compile a shorter list encompassing local jewelers proficient at transforming their customers' ideas into reality.
Research the custom jewelers
Once your list of local custom jewelers is established, take the time to familiarize yourself with each one through thorough research. Visit each custom jewelers' website so as to delve deeper into their background and expertise. While exploring these websites, keep an eye out for information such as their years of experience within the industry, examples and details regarding past custom jewelry creations, profiles or bios of those employed within their establishment, and any other relevant information. The more knowledge gained about a custom jeweler, the more confident you will feel when deciding to choose them from your available options. When selecting a custom jeweler, it is important to thoroughly research your options instead of simply choosing the first one you find.
Read online reviews
A valuable method for evaluating local custom jewelers is to read online reviews written by their past clients. Established custom jewelers should have a collection of reviews that highlight their expertise and the satisfaction of their customers. Positive reviews and "Love Stories" from previous clients indicate a jewelers' ability to create exceptional jewelry. Conversely, if there is a lack of such stories, it may be wise to reconsider working with them. Additionally, reputable custom jewelers will proudly showcase their best creations on their websites. By examining these galleries of custom pieces, you can gain insight into the talents and capabilities of the jeweler. This not only instills confidence but also helps generate ideas when discussing your own design with the jeweler for the first time.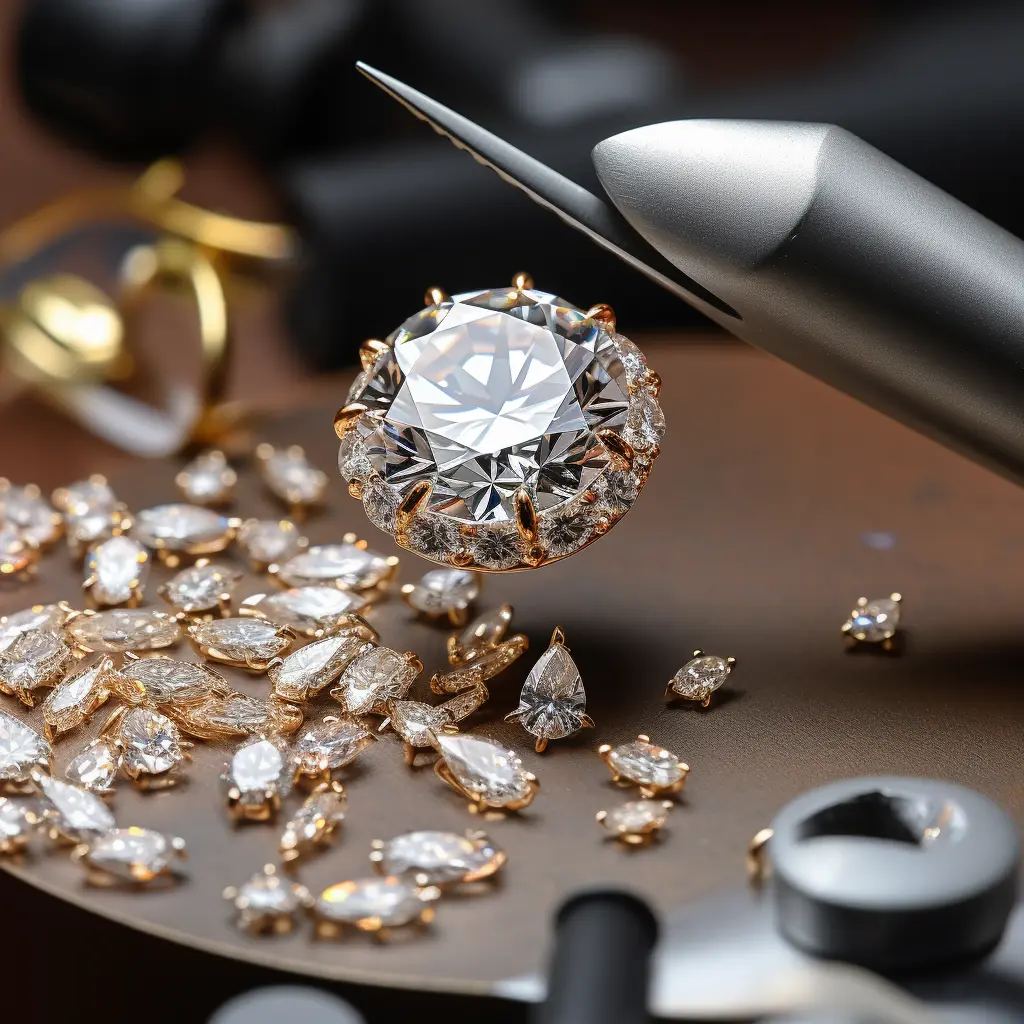 Compare prices
Before designing your own custom jewelry, it's important to find a custom jeweler who fits within your budget. While you won't know the exact price until the design is completed, you can still get an idea of affordability before starting. Reading online reviews can help you see how a custom jeweler's prices compare to others in their area. Additionally, reaching out to different jewelers for quotes can give you an estimate of the cost. It's crucial not to agree to work with a custom jeweler before understanding their charges, as this could result in unexpected expenses.
Consider customer service
Unlike mass-produced jewelry, when purchasing a custom piece, you will spend a significant amount of time with the jeweler. Thus, it's essential to find a custom jeweler who prioritizes customer service. Working closely with them for hours on end requires a positive experience. You can assess their customer service by contacting them through phone or email and asking questions. If it appears that they may not be fully interested in answering your questions, they may not be the best choice for you. It is crucial to consider the customer service provided by a custom jeweler to avoid the possibility of ending up with one who fails to effectively communicate while creating new designs for you.
Look for Custom Jewelers in Convenient Locations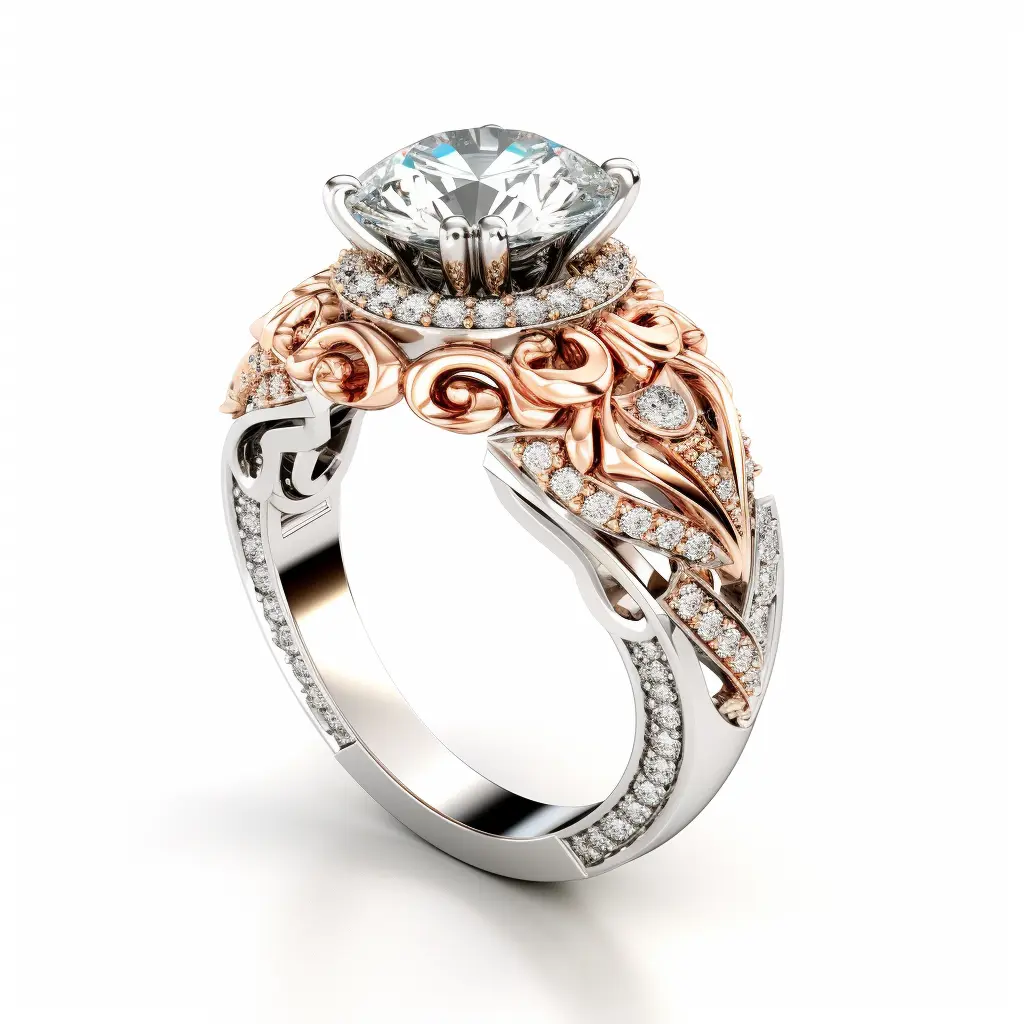 You will likely have to visit a custom jeweler multiple times before receiving your final product. Therefore, it is important to find one located in a convenient area for you. This doesn't mean it has to be right next door to your home, but it should be easily accessible without difficulty. This will save you time and effort when working on your custom piece of jewelry. Take the time to map out the locations of different custom jewelers in your area and consider their proximity as a key factor in making your decision.
Let Us Be Your Custom Jeweler
Are you seeking an exceptional custom jeweler who can bring your wildest jewelry ideas to life? If so, we invite you to consider working with us for all of your custom jewelry design needs. We have the expertise and skills necessary to turn your ideas into stunning reality. Not only that, but we also offer affordable prices that won't stretch your budget thin. Contact us today to schedule a consultation with one of our custom jewelers either at our physical locations or remotely.