The Classic and Eternal Solitaire Engagement Ring
The process of selecting the perfect engagement ring for your loved one can be quite intimidating. Luckily though there exists one particular style that remains classic and eternal: the solitaire engagement ring. This captivating design showcases a single diamond at its core—a radiant focal point that shines brilliantly amidst its surroundings. Irrespective of its cut, size or chosen metal composition; all versions of this iconic style possess an awe inspiring quality—truly representing an unbreakable bond between two individuals in love.
Timeless Choice – Solitaire Rings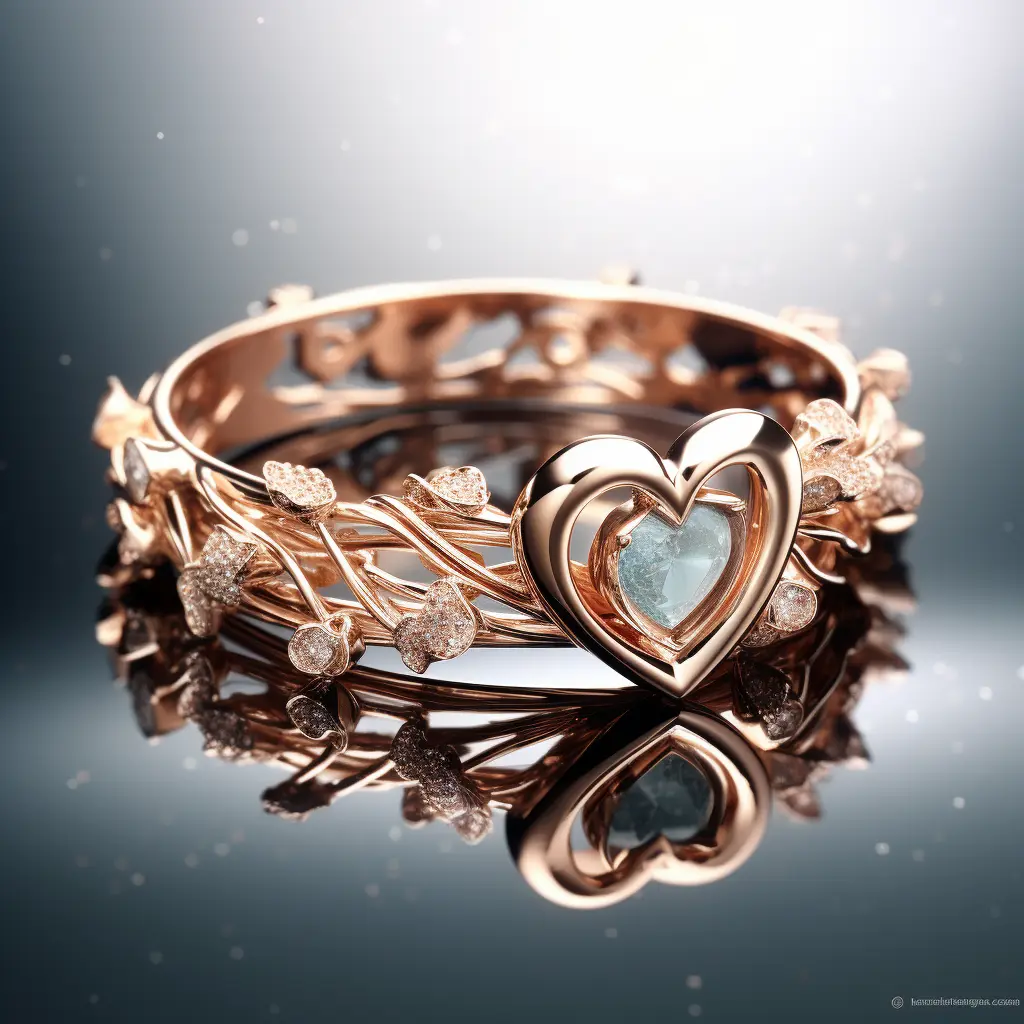 Traditional Solitaire Rings – Princess Cut
Princess cut diamonds possess an unmatched brilliance thanks to their square shape when viewed from above. This stones' inverted pyramid cut creates impressive sparkle making princess cuts highly sought after engagement ring choices only behind round brilliant ones. Princess cuts radiate a breathtaking beauty when set as solitaire rings. Their popularity as the second most preferred diamond shape is evident.
Relatively New – Radiant Cut
Radiant cut diamonds are relatively new to the diamond cut world. Originating in 1977, with inspiration drawn from emerald cut and round brilliant diamonds, their facets number up to 70. Such multi facets give radiant cuts an exquisite radiance, sparkle, and fire, making them visually appealing. Moreover, beveled corners give the round or rectangular shape of radiant cuts an unexpected twist resulting in extraordinary quality that surpasses other square or rectangular cuts.
Distinct and Beautiful – Emerald Cut
Emerald cut stones are distinct from most diamonds due to their rectangular facets that provide unique art deco aesthetics infused with vintage allure. Though they may not shine as bright as round cuts do, the step cut style of emerald cuts offers its own charm and beauty without compromise. Precisely cut emerald cut diamonds produce mirror-like appearances enhancing their internal glow, making them truly beautiful.
Pear Shaped Solitaire Rings
A pear-shaped diamond features a teardrop-like silhouette with a rounded wider end narrowing towards a single point on the opposite side, making it special due to its asymmetry. Finding a pear-shaped solitaire that flatters your finger while maximizing sparkle involves selecting one with a length to width ratio between 1.50 and 1.75.
Baguette Diamonds for Distinctive Statements
Baguette diamonds possess a rectangular shape akin to emerald cut diamonds and undergo step cutting techniques. While emerald cut stones boast over 50 facets, baguette diamonds have a comparatively modest 14 facets. These diamonds typically exhibit a greater elongation when compared to emerald cuts but are rarely utilized as centerpieces in solitaire engagement rings. Consequently, selecting a baguette diamond as part of one's jewelry ensemble choice represents an opportunity for a distinctive and significant statement.
Choose the Perfect Solitaire Engagement Ring at Finer Custom Jewelry
At Finer Custom Jewelry, we comprehend the significance of choosing an appropriate cut during the process of selecting a solitaire engagement ring – which is undoubtedly an important decision. Leveraging several decades' worth of industry experience, our team stands ready to collaborate closely with you along every step of this journey, including determining the right cut size specifications and all other minute details required for crafting your ideal engagement ring embodiment. Allow us to transform your imaginative vision into reality. Our dedication extends far beyond mere craftsmanship; we aspire to redefine the overall experience associated with shopping for diamonds at Finer Jewelry. Our private consultations offer unparalleled opportunities by providing education concerning vital diamond characteristics essential for well-informed decisions across various areas such as textures or varying design elements. By leveraging this knowledge, you'll be enabled to choose the ideal GIA certified diamond representation along with selecting a vast array of additional design options – from nostalgic vintage themes to everlasting solitaire or infinity bands – ensuring that you procure a token perfectly tailored for that adored individual in your life. Take that vital first step today and initiate contact with our esteemed team. As together we embark upon an extraordinary journey towards crafting an engagement ring in perfect harmony with your aspirations.