The 7 Best Places To Propose In Houston, TX
Houston is bursting at the seams with romantic locations for the perfect proposal—but we're making it a little easier for you to choose the right one for you and your partner. Learn more about the top seven spots throughout the city to pop the question and find out which one makes the most sense for your big day.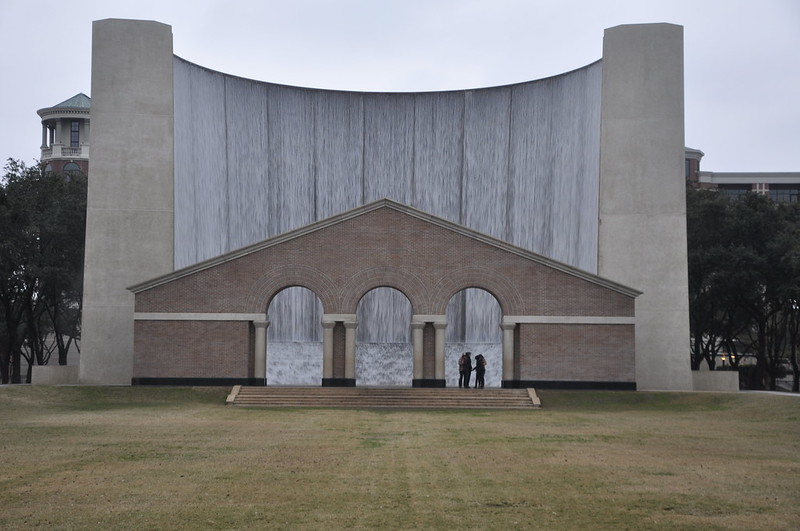 Image source: Flickr
This iconic Houston landmark is a breathtaking site—making it a magical and memorable place to propose. Built in the early 1980s, the waterwall is a horseshoe-shaped fountain nearly 65 feet tall for an impressive sight. Water cascades down the sculpture to create a waterfall, right in the middle of downtown Houston. Use this picturesque spot to your advantage and let it serve as the backdrop when you ask for their hand.
Image source: Flickr
This eight-acre park was custom-designed for the space, adding an enchanting garden to Hermann Park for its centennial. Picturesque walkways, lush lawns, and romantic ivy define this beloved Houston landmark. Garden rooms line the gardens' central lawn, including the Rose Garden, Celebration Garden, and Woodland Garden, giving couples the chance to explore these beautiful garden vignettes around the park—and make the perfect place for a romantic proposal.
Image source: galveston.com
If you're willing to travel, take a trip 50 miles southeast of Houston to visit Galveston Island. This city escape offers the best of Texas beaches and is the ultimate spot for relaxation. Visit for a day to take advantage of the 32 miles of beach or tour the island's historic neighborhoods. Plan your visit and stick around for sunset to take in the breathtaking beauty of this natural wonder, which makes for an even more romantic proposal.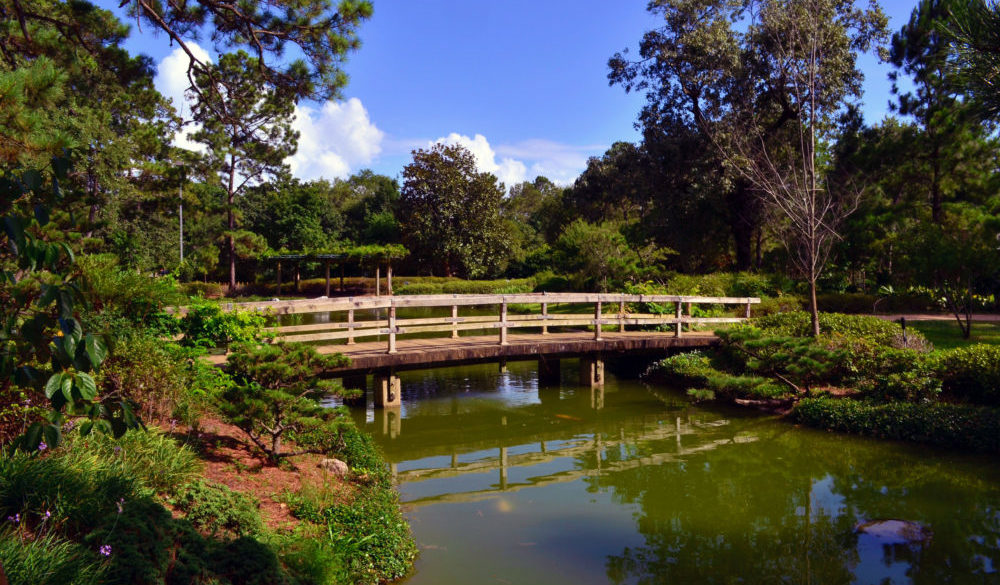 Image source: 365thingsinhouston.com
Hermann Park's Japanese Garden will instantly make you feel as though you've stepped into another world. The tranquil garden is filled with cherry blossoms, Japanese maples, and dogwood trees to make it a peaceful oasis in the middle of Houston. The tree-lined walkways and stone paths give the space an overwhelming feeling of serenity and offer a wonderful space to explore. Find a secluded pathway or a blooming backdrop as the perfect location for your engagement.
Image source: James Turrell Twilight Epiphany Skyspace
Located on the Rice University campus, this sculpture is a true work of art. Built with acoustics in mind to host musical performances, the two-story structure is a modern and elegant blend of steel, grass, and concrete. LED lights are projected onto the ceiling to complement sunrise and sunset, making it a distinguished and divine location for a romantic proposal.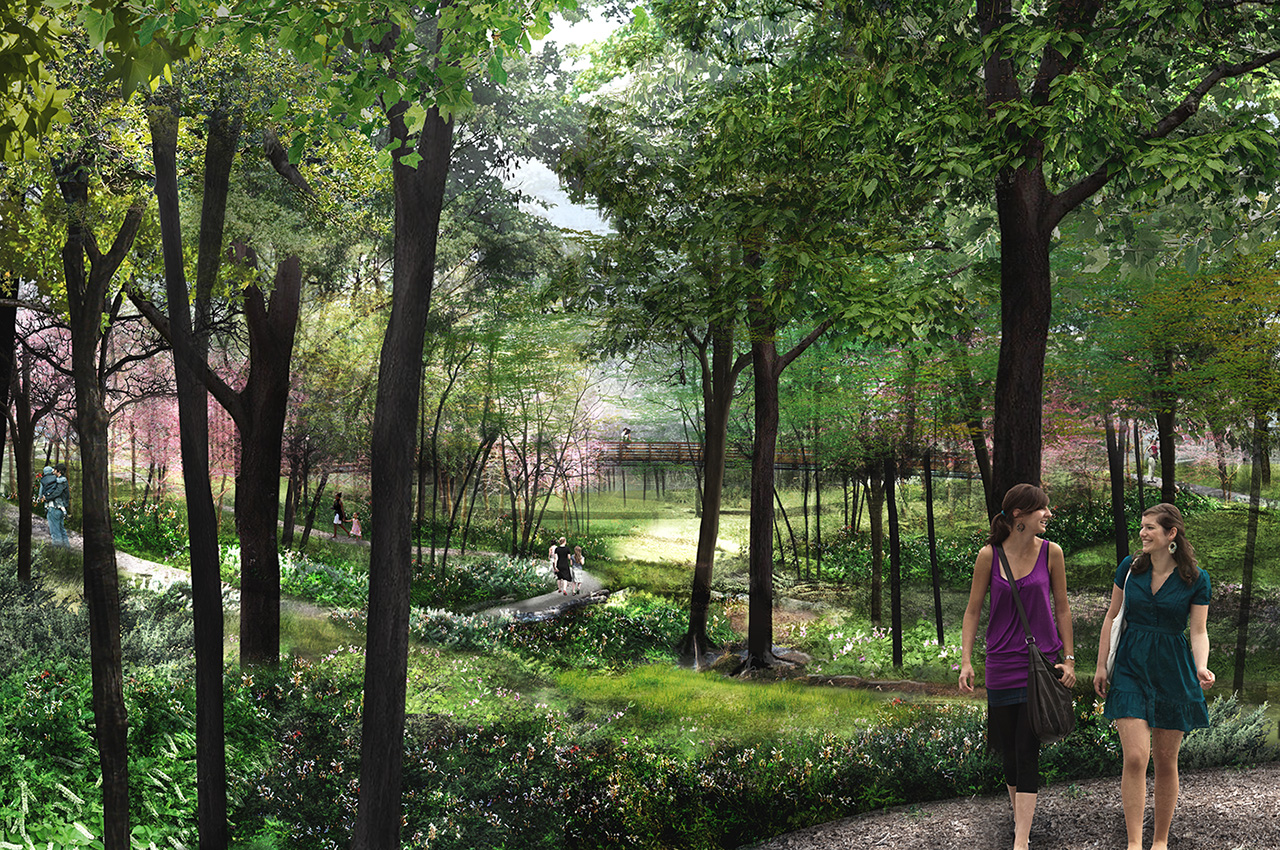 Image source: houstonarboretum.org
Tucked into the western side of Memorial Park, this tranquil space has a vast array of plant life to explore. The 155-acre center is filled with various trails including the blackberry trail, wildflower trail, and willow oak trail, giving you endless options when choosing a proposal spot. Whether you visit in the spring to see the flowers in full bloom or in the fall to experience the vivid foliage first-hand, the Houston Arboretum and Nature Centre will not disappoint.
Image source: Flickr
Thirty minutes outside of Houston, the Kemah Boardwalk is a kitschy and fun way to experience Houston in a whole new way. With traditional boardwalk attractions like a Ferris wheel and carnival games and rides for thrill-seekers like rollercoasters and the 140-foot tall Drop Zone, Zemah Boardwalk has something for everyone. Plan a full evening of fun and games at the boardwalk to serve as a precursor to your proposal to make it a night to remember.
The perfect proposal calls for the perfect engagement ring
Once you've chosen the spot where you plan to pop the question, make sure you have all the other details in order, too—which includes finding the perfect engagement ring for your partner. As a piece of jewelry they'll wear every day, it's important to put time, thought, and care into choosing the style that best represents their style and embodies the love you share.
Whether you're looking for a style that's classic or contemporary, Finer Jewelry has the ring you've been searching for. With a wide selection of styles, sizes, and prices, Finer Jewelry is the perfect place to find a ring for your Houston engagement. And if you can't find the exact ring you're hoping for, work with the Finer Jewelry team to design your very own diamond ring. With years of experience in the fine jewelry industry, the team has helped countless couples find or design their engagement rings—are you next?