Welcome to Finer Custom Jewelry
About Us
Here at Finer Custom Jewelry we truly understand the appeal of colored diamonds and the longing to possess a unique piece of jewelry. With our assortment of colored diamonds and expert craftsmanship, we take great pride in offering exquisite custom made jewelry that beautifully showcases the stunning beauty and brilliance of these extraordinary gemstones.
Distinct and Vibrant Colored Diamonds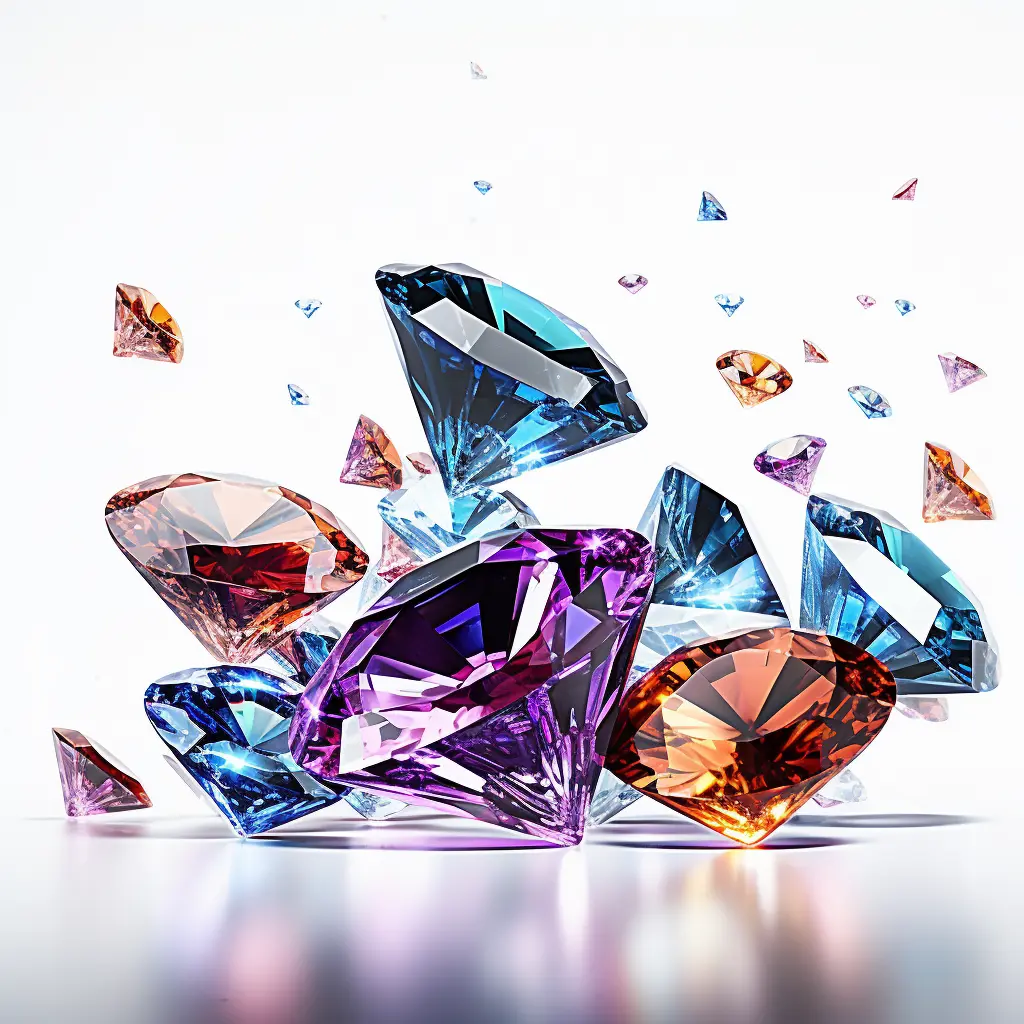 Colored diamonds are a choice for those seeking jewelry that is both distinct and vibrant. Their captivating colors add a touch of individuality and personal style to any ensemble. Whether you appreciate the understated elegance of a diamond or prefer the bold statement made by pink or blue diamonds, our team of skilled artisans can skillfully create a customized piece that perfectly captures your vision.
The Rarity of Colored Diamonds
One fascinating aspect about colored diamonds is their rarity. Only a small percentage of diamonds naturally exhibit mesmerizing colors, making them true treasures to behold. These remarkable gemstones emerge from deep within the earth in an array of hues, each one telling its own unique story. The rarity and exclusivity associated with diamonds make them highly coveted by collectors and investors alike.
Grading Colored Diamonds
When it comes to evaluating colored diamonds, the Gemological Institute of America (GIA) serves as the authority in grading these exceptional gems. Their detailed grading system considers factors such as the intensity of color, presence of secondary hues, and how the color is distributed across the diamond. The top grade, known as Fancy Vivid, is reserved for diamonds with vibrant and striking colors.
The Value of Colored Diamonds
The value of diamonds is determined by several factors, including their rarity, color intensity, and demand in the market. Pink and blue diamonds, for example, can command astronomical prices in rare cases. However, each colored diamond possesses its unique qualities that contribute to its intrinsic value.
Investing in Colored Diamonds
Investing in colored diamonds can be lucrative; however, it's crucial to navigate the market and seek guidance from industry professionals. The colored diamond market can be unpredictable, so conducting research is essential. At Finer Custom Jewelry, we provide our clients with expert advice and a wealth of knowledge to help them make informed decisions.
Caring for Colored Diamonds
When it comes to caring for diamonds, they should be treated with the same level of care as any other diamond. Regular cleaning using a detergent and a soft brush is recommended to maintain their beauty. Storing them separately in a pouch will minimize the risk of scratches.
Trustworthy and Reliable
If you're interested in acquiring a colored diamond, it's vital to purchase from a reputable source. At Finer Custom Jewelry, we have built a reputation as a reliable and trustworthy brand in the industry. Rest assured, all of our diamonds come with an official certification from a reputable gemological laboratory, ensuring their top-notch quality and genuineness.
Finer Custom Jewelry – Celebrating the Beauty of Colored Diamonds
In summary, the world of colored diamonds is truly captivating, offering a range of colors and a rarity that makes them stand out. At Finer Custom Jewelry, we celebrate the beauty and uniqueness of colored diamonds by crafting bespoke pieces that showcase their dazzling brilliance. With our expertise and unwavering commitment to excellence, we are confident in our ability to provide our clients with extraordinary jewelry that will be cherished for generations.