The 7 Best Places To Propose In Scottsdale, AZ
With striking desert landscapes and world-renowned attractions, proposing in Scottsdale couldn't be easier to find a place that is perfect. Read more about the seven best places to get down on one knee and proclaim your love for your partner.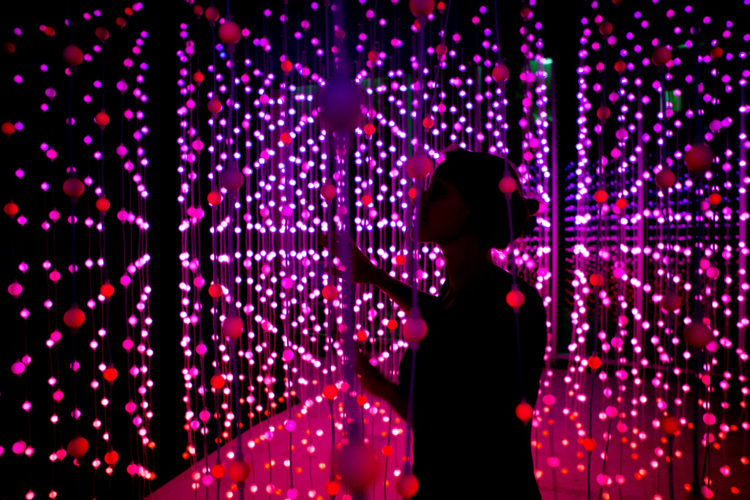 Image Source: SMoCA
This iconic Scottsdale attraction is dedicated to contemporary art, architecture, and design. With a rotating list of exhibitions, a selection of educational events, and a prime location next to the Scottsdale Center for The Performing Arts' lush lawn, this museum is a must-see space. With installations like the Turrell Skyspace, an expansive permanent collection, and the building itself that was designed by award-winning architect Will Bruder, there is always something new to see, and for couples that love art, this is a wonderful location to pop the question.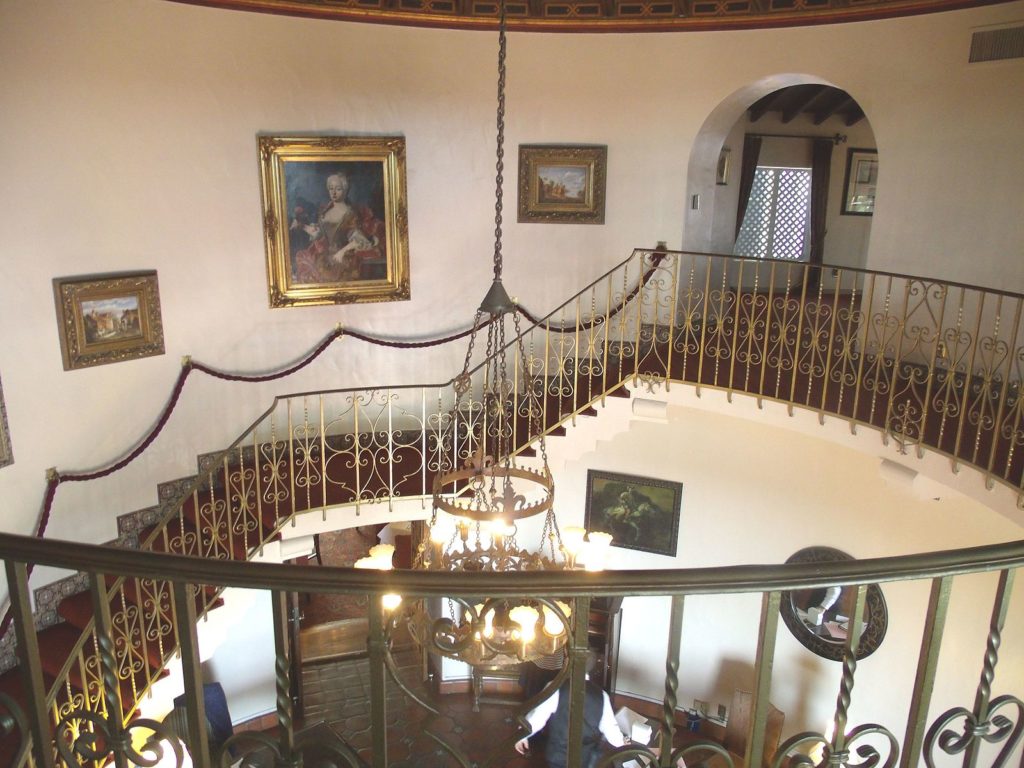 Image Source: Wikimedia
First built in 1932 by William Wrigley of Wrigley gum fame, this iconic mansion sits 20 minutes outside of Scottsdale. Nestled into a hillside, the mansion has breathtaking views of Phoenix and the nearby mountains, making it a romantic and secluded getaway. The home itself blends elements of Spanish, Mediterranean, and California architecture to give it a rustic and homey feel for the perfect escape from Scottsdale. Tour the mansion itself or dine at Geordie's Restaurant and enjoy a meal from James Beard award-winning chef Christopher Gross as a precursor to you proposing in Scottsdale!
Image Source: Butterfly Wonderland
As the largest butterfly conservatory in the country, Butterfly Wonderland instantly transports you to a tropical paradise. The immersive experience allows you to see nearly a hundred species of these enchanting creatures firsthand. When you enter the conservatory, thousands of butterflies are there to greet you for a whimsical and breathtaking experience enabling you to use this magical backdrop to your advantage and use the space as the ideal setting for your proposal.
Image Source: Wikimedia
Designed by architect Frank Lloyd Wright and designated as a UNESCO World Heritage site, this iconic home is tucked into the foothills of the McDowell Mountains outside of Scottsdale. The home, which was Wright's personal winter home and is now the home to the Frank Lloyd Wright Foundation, draws strong design inspiration from the surrounding desert. The colors, the walls made from local rocks, and the clean concrete are a stark contrast to the airy and light interior. This one-of-a-kind location is an icon for architecture buffs and amateurs alike and serves as a beautiful setting for a romantic proposal in Scottsdale.
Image Source: experiencescottsdale.com
Between Scottsdale and Phoenix is the Desert Botanical Garden, a 140-acre space that is home to over 50,000 plants. The outdoor garden first opened its doors in 1939, and over the decades has evolved to become one of the major attractions in the area. Take in the otherworldly beauty of the desert along their numerous secluded trails, like the Sonoran Desert Nature loop that offers stunning views of the surrounding mountains—and also serves as an intimate and breathtaking spot for a proposal.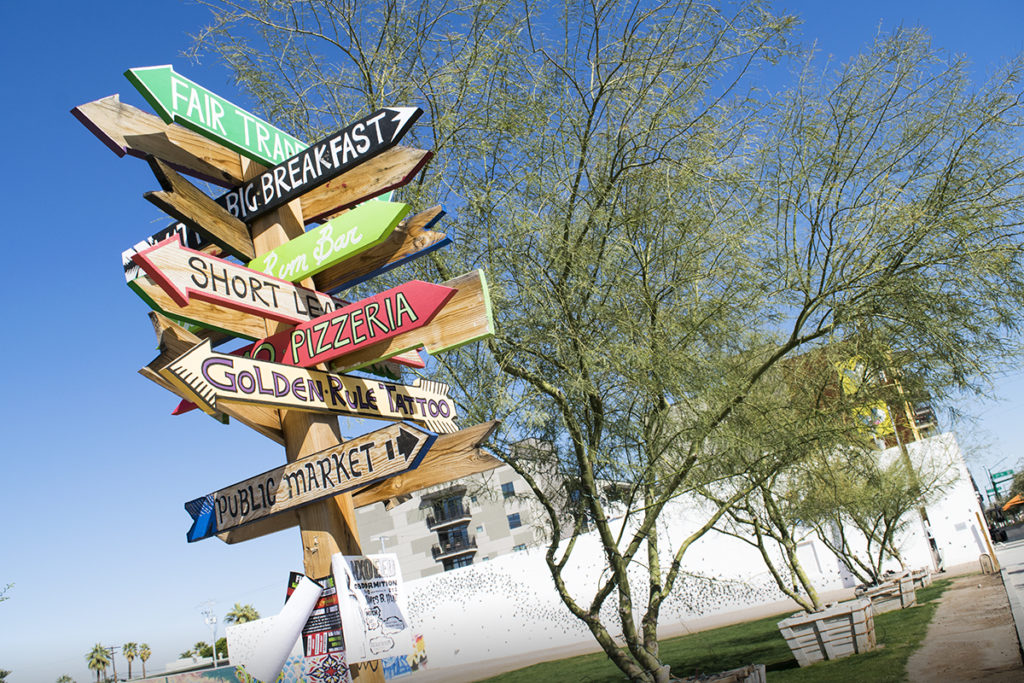 Image Source: Roosevelt Row Artists' District
Visit nearby Phoenix for a proposal in the walkable, artsy Roosevelt Row. Featuring extensive street-art, award-winning art galleries, and an endless selection of restaurants, shops, and boutiques, it is the perfect day-trip that makes for an interactive and exciting afternoon. Visit on a Friday evening to experience Fridays in Phoenix, a gathering of vendors, galleries, and performances that make it one of the largest, self-guided art walks in the country.
Image Source: oldtownscottsdale.com
For outdoorsy couples, consider Camelback Mountain for your proposal. Named for its camel-like double hump, the mountain is a popular local spot for rock climbing and hiking. Choose to hike one of the trails to the summit for breathtaking, 360-degree views, or choose a shorter, less intense trail for a bit of exercise and adventure. If you and your partner aren't into hiking, opt to instead visit one of the nearby resorts that offer stunning views of the mountainside for a poolside afternoon of lounging and relaxing.
Before the proposal, pick the perfect engagement ring.
No matter which location you choose for your proposal, make sure you have the right ring to go with it. Consider your partner's style, your budget, and your proposal location to pick a ring that they will cherish forever and love to wear each and every day.
If you're not sure where to start or are having trouble finding the perfect ring, try shopping with Finer Jewelry. With the goal of creating jewelry that is a reminder of love and celebration of life, Finer Jewelry will help you find or design the engagement ring of your dreams. Choose from any metal, any gemstone, and any style to make your perfect ring a reality for your proposal in Scottsdale.