Finer Custom Jewelry
Diamond jewelry has long been associated with opulence, grace and timeless allure. In the year 2023, the trends in diamond jewelry have taken a fashion forward twist. From geometric patterns to vibrant colored diamonds, there exists a myriad of options available to make a bold statement with your jewelry. When it comes to discovering the perfect diamond jewelry that complements your distinctive style and preferences, Finer Custom Jewelry is here to offer assistance. Our expertise lies in crafting custom pieces that will enhance your appearance and reflect your individual taste. Continue reading to uncover the trends in diamond jewelry for 2023 and gather inspiration for your upcoming jewelry investment.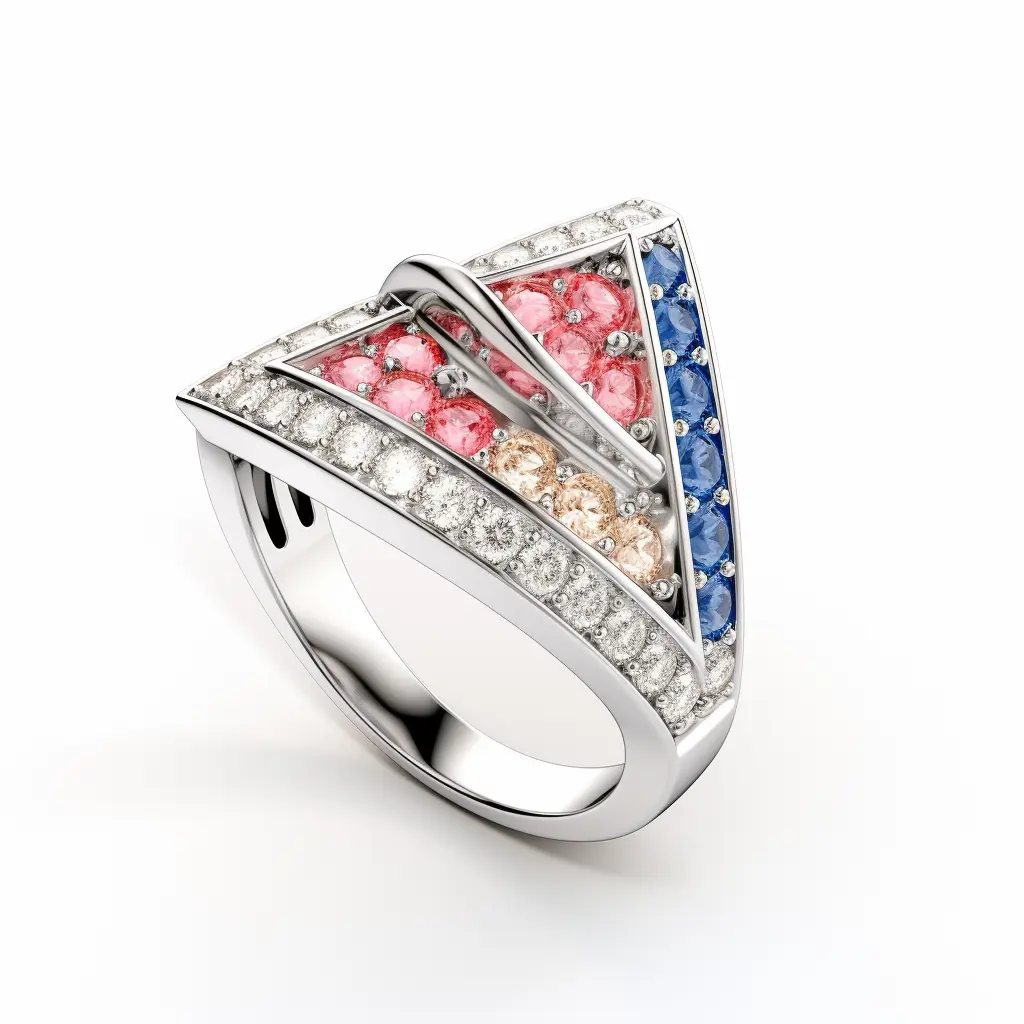 Geometric Patterns: A Contemporary Spin on Classic Elegance
Amongst the sought-after trends in diamond jewelry for 2023 are geometric patterns. These designs showcase lines, angular forms, and balanced arrangements resulting in a modern yet refined aesthetic. Geometric necklaces, earrings, and rings are all en vogue, enabling you to infuse flair into your collection of adornments. Whether you gravitate towards striking statement pieces or delicate minimalist designs, geometric diamond jewelry is guaranteed to captivate attention and leave an impact.
Colored Diamonds: Vibrant and Captivating
The year 2023 is witnessing a trend in colored diamonds. While white diamonds always have their charm, colored diamonds are stealing the spotlight. Yellow, pink, and blue diamonds are especially sought after, adding a captivating touch to any jewelry piece. From engagement rings to earrings and bracelets, colored diamonds bring a contemporary twist to the timeless sparkle. Let your individuality shine with a colored diamond creation from Finer Custom Jewelry.
Stackable Rings: Versatile and Personalized
Stackable rings remain a trend in diamond jewelry for 2023. The versatility of rings allows you to mix and match different designs, metals, and colors to craft a personalized and stylish look. Whether you prefer an understated stack or an audacious blend of styles, the possibilities are limitless. Stackable rings can adorn one finger or be spread across multiple fingers for an on-trend statement. Let Finer Custom Jewelry curate a set of stackable rings that tells your story.
Sustainable and Ethical Options: Jewelry with Integrity
In this era of heightened awareness, sustainability and ethics hold significance in the diamond jewelry industry. As we step into 2023, there is an increased focus on providing ethical options for conscientious consumers. Lab-grown diamonds and sourced diamonds offer reassurance to those seeking to make a positive impact. Lab-grown diamonds are produced in laboratories using a process that mimics the growth of diamonds, resulting in environmentally friendly and ethically produced stones. Sourced diamonds ensure that the mining and production processes adhere to fair labor conditions, ensuring transparency in their origin and supply chain. At Finer Custom Jewelry, we provide a variety of ethical diamond options, allowing you to wear your jewelry with integrity.
Vintage Inspired Designs: Nostalgia with a Modern Twist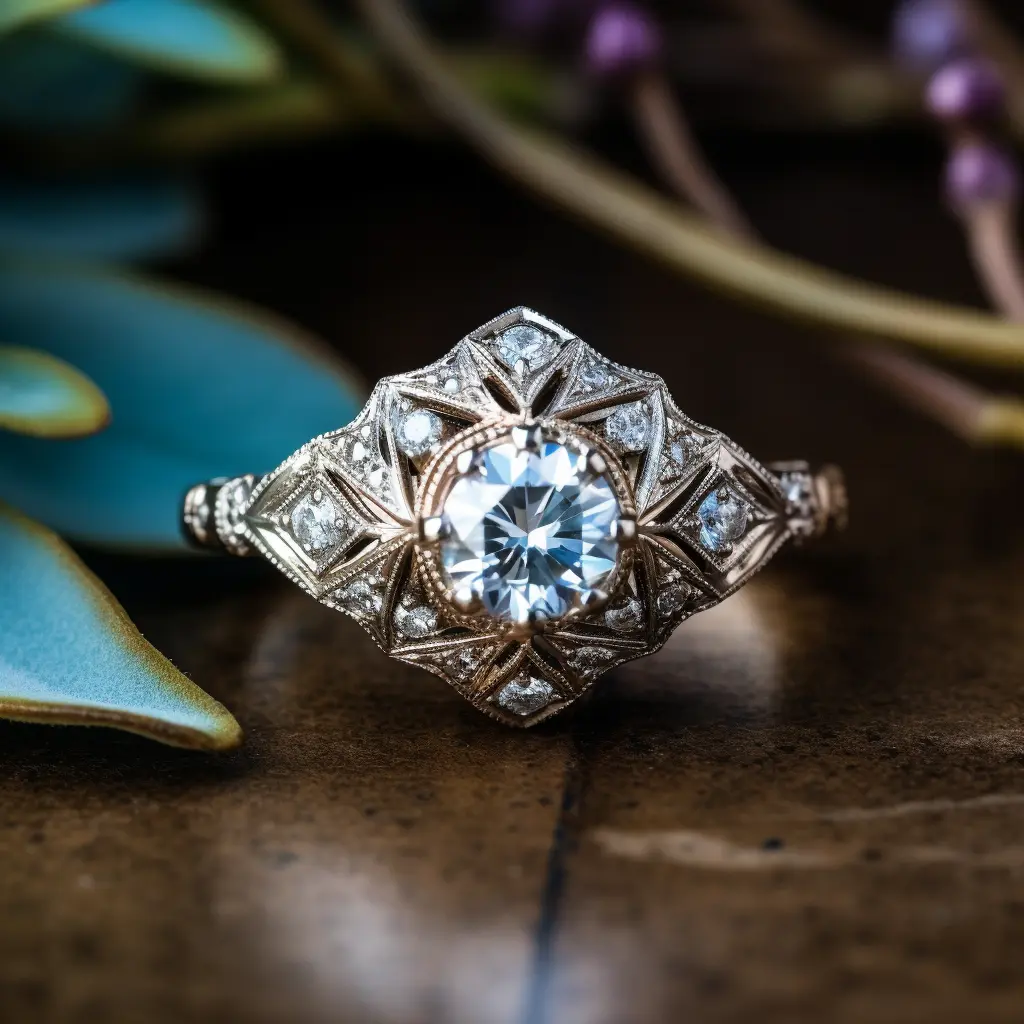 The trend of vintage-inspired diamond jewelry is set to continue in 2023. These pieces evoke a sense of nostalgia and timeless elegance. Vintage-inspired engagement rings, necklaces, and earrings boast details and antique designs that are highly sought after by individuals who appreciate fashion-forward choices. Let Finer Custom Jewelry create a vintage-inspired piece that captures the romance and glamour of eras while incorporating modern elements to effortlessly complement your style.
Popular Diamond Cuts: Dazzling Brilliance
In 2023, there is an array of diamond cuts available to fulfill your desire for sparkle. The classic round cut remains an enduring choice due to its ability to showcase the brilliance and fire of the diamond. Princess cut diamonds, with their shape and stunning facets, are a popular choice for those seeking a contemporary and sophisticated look. Cushion cut diamonds, known for their romantic appeal, offer a beautiful combination of vintage charm and modern style. If you desire a sleek and refined appearance, emerald cut diamonds are the perfect option. Each diamond cut provides an exquisite sparkle, allowing you to find the ideal diamond that matches your preferences and ensures you radiate brilliance in 2023.
Multi-layered Necklaces: Layers of Luxury
If you're aiming to enhance your outfits with glamour and refinement in 2023, multi-layered diamond necklaces are an on-trend selection. These necklaces feature delicate chains adorned with diamonds, creating an elegant and lavish aesthetic. They can be worn individually or paired with pendant necklaces for added versatility and style. Whether you prefer a delicate design or crave a bold statement piece, Finer Custom Jewelry can craft a multi-layered diamond necklace that reflects your unique style while adding an exquisite touch to any ensemble.
Diamonds for Everyday Style: Effortlessly Chic
Diamond jewelry is no longer limited to occasions alone. In 2023, incorporating diamonds into your style has become more accessible than ever before. Consider choosing minimalist jewelry pieces that will subtly enhance your everyday outfits. Effortlessly wear diamond stud earrings to add a touch of sparkle to any look. Create an easy-going vibe by layering delicate diamond necklaces in different lengths. Don't underestimate the impact of stackable rings on elevating your daily style. Whether it's for work or play, diamonds can be the addition to your wardrobe, bringing elegance and glamour.
Make a Bold Statement with Diamond Earrings
Make sure to have statement diamond earrings as an accessory in 2023. Oversized and uniquely designed, these earrings instantly elevate your appearance with glamour and extravagance. From dazzling chandelier earrings that gracefully cascade with diamonds to drops that demand attention, statement earrings allow you to make a bold fashion-forward statement. Let Finer Custom Jewelry craft a stunning pair of statement diamond earrings that reflect your personality and turn heads wherever you go.
In summary
The trends in diamond jewelry for 2023 embrace innovation, individuality, and ethical responsibility. With options ranging from designs to colored diamonds, there is a wide array of choices available for finding the perfect piece that resonates with your personal style. At Finer Custom Jewelry, our dedication lies in creating diamond jewelry that tells your unique story while reflecting your distinct taste. Take a look at our range of options or set up a meeting with our skilled artisans to start the process of designing your very own unique jewelry. Stay on top of the trends and let your diamonds sparkle beautifully in the upcoming year of 2023.