Finer Custom Jewelry – Crafting Exclusive Custom-Made Jewelry Styles
Finer Custom Jewelry prides itself on its excellent reputation for crafting exclusive custom-made jewelry styles – Including uniquely stunning gemstone pieces such as the impressive Morganite selections offered within our inventory options– each telling its story through modern yet timeless aesthetics.
Why Choose Morganite?
Morganite's striking beauty makes it an excellent alternative option to traditional diamond rings whose costs may surpass purchasing power or budgets available currently.
Affordability, Uniqueness, and Durability
From subtle pink tints ranging towards peach hues or darker violet variations- one surely can't go wrong with our pieces' range for affordable options on unique jewelry items such as engagement rings. Morganite's color spectrum presents an exceptional range of choices for those seeking something out-of-the-box, and it suits most skin tones – providing the wearer with freedom to experiment more. Our blush-colored Morganite's understated elegance speaks of versatility and sophistication fitting a variety of styles.
Long-lasting durability is always our primary concern. That's why each piece that graces our collection is crafted with utmost care using timeless materials to ensure every item withstands time challenges without losing the jewelry personality essence.
Customized Morganite Ring – A Bold Statement Piece
Looking to become a total trendsetter? A customized Finer Custom Jewelry Morganite Ring could be your bold statement piece! Our design teams tailor pieces exclusively based on your taste, preferences, and style ensuring they remain uniquely you.
Finer Custom Jewelry specializes in creating bespoke pieces tailored specifically towards showcasing timeless elegance that embodies each wearers' distinct spirit—regardless of the gemstone in question. Morganite may not be quite as durable as diamond. But our team of experts has carefully developed methods to ensure that each one of our Morganite rings possesses high quality standards enforced by securely setting each stone and prong in place. Our commitment to detail means that your treasured piece will remain a beautiful staple throughout the years.
Caring for Your Morganite Ring
To keep it looking its best. We recommend using gentle soap and water when cleaning your Morganite ring to avoid harsh chemicals. Thinking of choosing a Morganite engagement ring? At Finer Custom Jewelry, our guidance on how to evaluate diamond worth can help guide you down the path towards making an informed purchase decision unique to your preferences.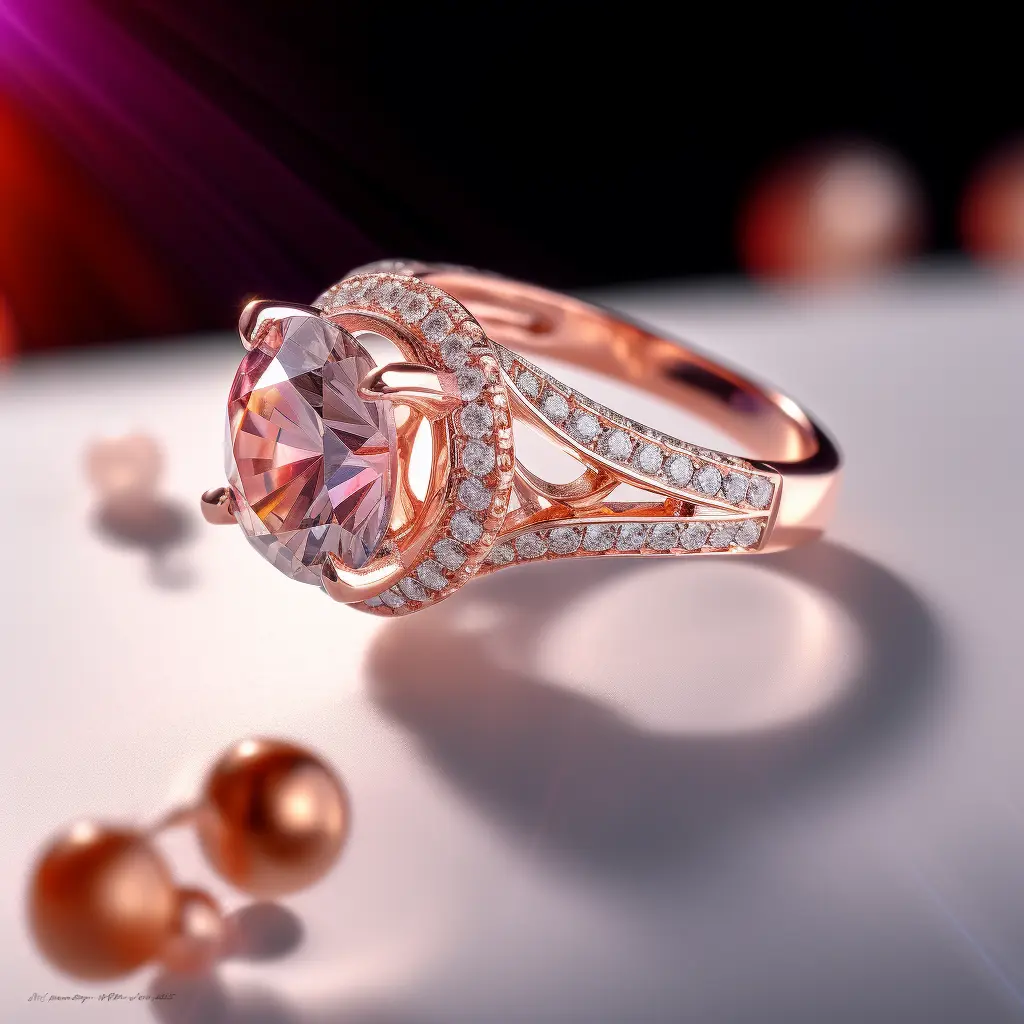 Create Your Dream Ring with Finer Custom Jewelry
Our focus is on creating unique and affordable designs that reflect your personality and style—meaning every client is guaranteed customized. Top quality work from beginning to end. Get in touch with us today and let us help turn your dream ring idea into a reality!