Introducing Finer Custom Jewelry
About Finer Custom Jewelry
If you're on the hunt for birthstone jewelry your search ends here with Finer Custom Jewelry. Renowned in the industry, Finer Custom Jewelry specializes in creating gemstones tailored to each individual's birth month. With our expert craftsmanship and meticulous attention to detail, we can assist you in designing a one-of-a-kind piece that celebrates your distinctiveness and personal flair.
The Importance of Birthstone Jewelry
Birthstone jewelry holds meaning and importance for many people. It serves as a reminder of our birth month and can symbolize cherished memories, loved ones, or personal milestones. Recognizing the significance of this sentiment, Finer Custom Jewelry works closely with our clients to capture their desired vision.
Exceptional Birthstone Options
When it comes to birthstones, the options are truly remarkable. From January's garnet to September's dazzling sapphire blue, each birthstone possesses its own captivating beauty. At Finer Custom Jewelry, we take pride in sourcing only the highest quality gemstones so that your birthstone jewelry becomes a timeless and sophisticated treasure.
Customization for Your Unique Style
What sets Finer Custom Jewelry apart is their commitment to customization. We understand that birthstone jewelry should reflect one's style and preferences since it carries such personal significance. Whether you have a preference for a minimalist design or a statement piece that exudes boldness, our skilled craftsmen at Finer Custom Jewelry are dedicated to bringing your unique vision to life.
Additional Customization Options
Aside from helping you select the birthstone, Finer Custom Jewelry offers an array of customization options. You have the opportunity to incorporate birthstones symbolizing your loved ones or family members. Additionally, we provide engraving choices enabling you to add names, initials, or special dates alongside the birthstones.
Commitment to Quality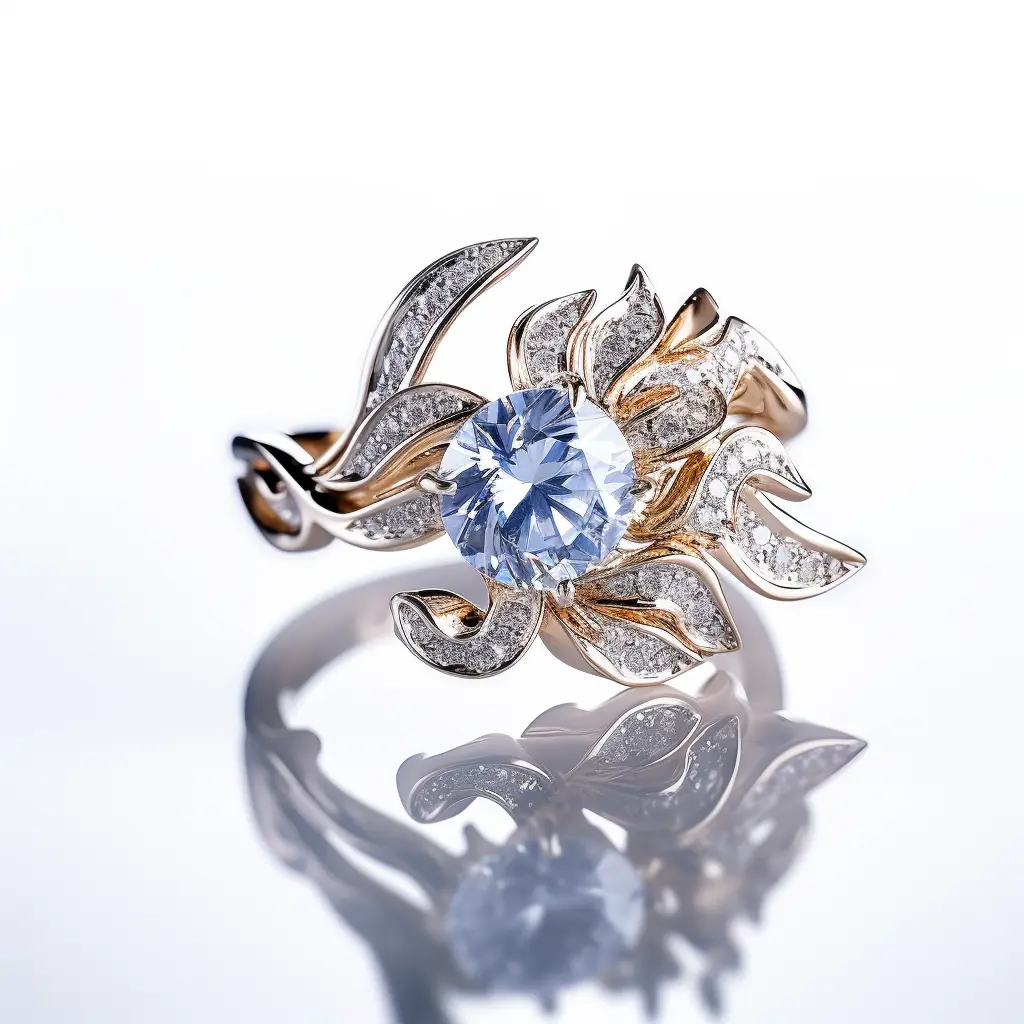 Quality is of importance at Finer Custom Jewelry as we strive to set the standard. Our team of jewelers exclusively uses the finest materials and adheres to meticulous craftsmanship techniques. Every piece undergoes inspection to ensure it meets their exceptional standards of excellence. Rest assured that with Finer Custom Jewelry, your birthstone jewelry will become a heirloom for years to come.
Explore the Collection Online
To explore our collection and discover personalized birthstone jewelry options tailored specifically to your style and preferences, simply visit Finer Custom Jewelry's user-friendly online platform. From the comfort of your home, you can easily compare prices, read customer reviews, and make an informed decision.
Care Instructions for Longevity
Recognizing that proper care is crucial in preserving the beauty and longevity of birthstone jewelry items, Finer Custom Jewelry emphasizes its importance. They offer instructions on how to care for each type of gemstone, ensuring that your treasured piece remains in perfect condition. By following our guidelines, you can enjoy your birthstone jewelry for a lifetime and even pass it down as a precious family heirloom.
Experience the Delight of Unique Gems
When it comes to gems, Finer Custom Jewelry is a trusted name. Our dedication to quality, customization, and customer satisfaction sets them apart in the industry. Whether you're looking for a gift or want to adorn yourself with a one-of-a-kind and personalized piece of jewelry, Finer Custom Jewelry will exceed your expectations.
Celebrate Your Birth Month in Style
Investing in a piece of birthstone jewelry from Finer Custom Jewelry allows you to experience the delight of wearing a unique gem. Embrace the beauty, symbolism, and emotion behind birthstones. Create lasting memories that will be cherished for years to come. With Finer Custom Jewelry, you can celebrate your birth month with style and grace.