How to Store and Display Your Jewelry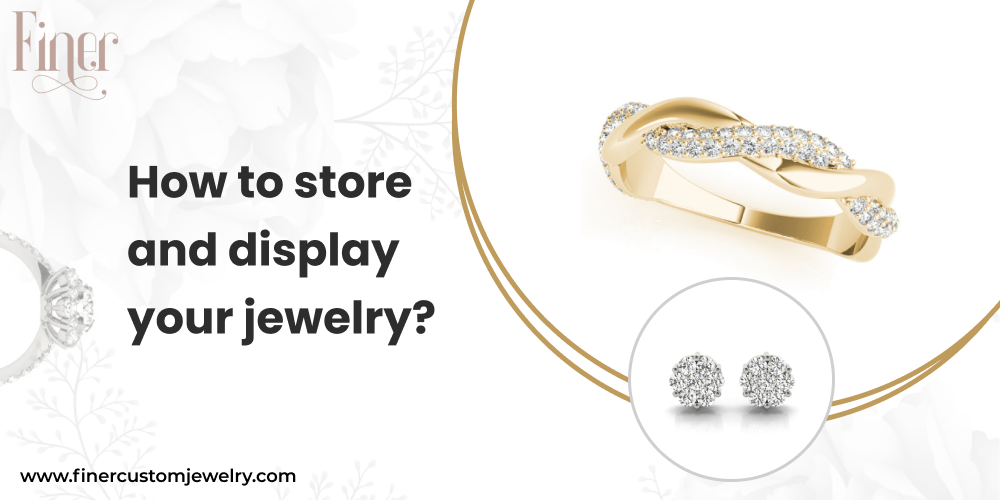 If you're frequently losing earring backs or your necklaces are clumped together in a tangled mess, you're undoubtedly in need of a jewelry organization system. It's time to untangle that mess and organize your jewelry collection. When you're not wearing your most exquisite accessories, several jewelry storage methods allow you to use them as decor in your home. You can also easily discover a fashionable and functional storage solution that isn't too expensive.
It can be tough to locate a store-bought jewelry organizer that can fit your entire collection if you have a lot of custom jewelry or long necklaces. Instead, consider hanging your jewelry on the wall using hooks and chains as a DIY project. You may either display your collection as wall art or conceal it by attaching it to the back of a door or inside a closet. Here are some of the DIYs:
Wooden Storage & Display
Simply screw one or more thin wood strips into the wall, then attach several small hooks to the wood to hang necklaces and bracelets. Nail a heavy chain to the wall and hook your earrings through it.
Ready-made Driftwood Jewelry Display
Driftwood works well in a variety of settings, including farmhouse and Scandinavian-style homes. Driftwood is a great material for a hanging jewelry organizer because of this.
You can buy a ready-made driftwood jewelry display or construct one yourself out of reclaimed driftwood. If required, chop the driftwood to a size that fits your space. Then, along the length of it, screw little hooks from which you can hang your custom jewelry. Finally, tie the ends together with rope or thread to hang them on the wall.
Pipes
Pipes are an excellent choice for making an industrial-style jewelry organizer. They're especially good for hanging bulky necklaces and bracelets because of their sturdiness. Plus, pipes are quite inexpensive and come in a wide range of sizes and styles, so you're sure to find something that meets your requirements.
Consider using black piping, as a DIY jewelry display, instead of a metallic hue that might match a lot of your jewelry pieces, to truly make your jewelry scream. Simply screw the piping to a solid block of wood as a base, then form a T shape with the pipes. If you want to hang even more jewelry, you can install more horizontal pipes at varying heights.
Miniature Old Boxes
Do you want to add a little personality to your home fast and easily? Keep an eye out for miniature old boxes the next time you're visiting a flea market or an antique store. The better the treasure, the more elaborate the advertising. Then, turn the box into a one-of-a-kind wooden ring display.
This simple DIY project involves covering a box with fabric-covered foam and placing a collection of rings inside. If you're going to leave this exhibit out in the open, don't put any valuable custom jewelry in it if you're worried about their safety. Instead, save it for your most valuable custom jewelry. A dresser or vanity is a suitable place for such a box.
Some jewelry storage options are so intricate that they detract from the item's overall visual appeal. So, if you want your jewelry to be the main attraction on your jewelry display, keep it as basic as possible.
Modern Jewelry Display
Only a wooden block and a brass dowel are used in a simple and modern jewelry display. It has the appearance of a high-end product, although it is really simple and inexpensive to create. Simply glue the dowel on the block and hang it on the wall using a sawtooth hanger. Then, using the dowel, hang your custom jewelry.
Final Words
Storing your jewelry is an art, the way you store it means a lot. If you organize it properly, then your jewelry is not going to hide anymore from you.