Introducing Finer Custom Jewelry; Embracing the Beauty of Uniqueness


Q1; What sets Finer Custom Jewelry apart from others?
A1; The distinctive aspect of Finer Custom Jewelry lies in our commitment to delivering a personalized experience. Our expert jewelers work hand in hand with clients considering every detail and tailoring it according to their preferences. It is this devotion to celebrating individuality that distinguishes us from mass produced jewelry stores.
Q2; Why should one choose Finer Custom Jewelry for engagement rings?
A2; Finer Custom Jewelry goes above and beyond when it comes to crafting engagement rings that hold profound meaning in love and commitment. With an understanding of the significance behind this special occasion, our team collaborates closely with each client designing a ring that encapsulates the essence of their unique love story.
Q3; Can customers bring forth their ideas and designs to be realized by Finer Custom Jewelry?
A3; Absolutely! Customers are warmly encouraged to bring their own ideas and designs. At Finer Custom Jewelry, we embrace the opportunity to transform these visions into reality through meticulous craftsmanship and artistic expertise. Finer Custom Jewelry highly values customer creativity and encourages clients to bring their unique ideas and designs to the table. Our team of artisans work closely with customers, transforming their visions into reality with utmost precision and craftsmanship.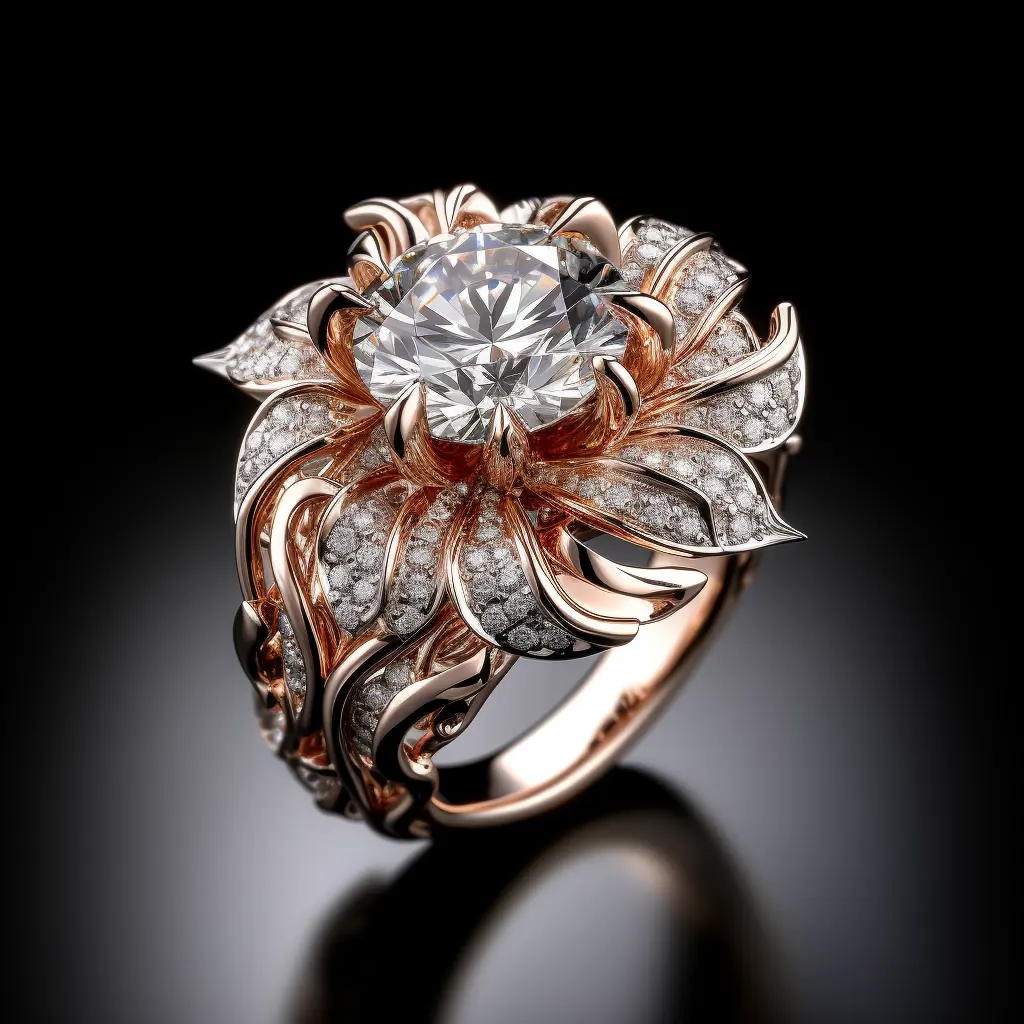 Q4; What materials does Finer Custom Jewelry work with?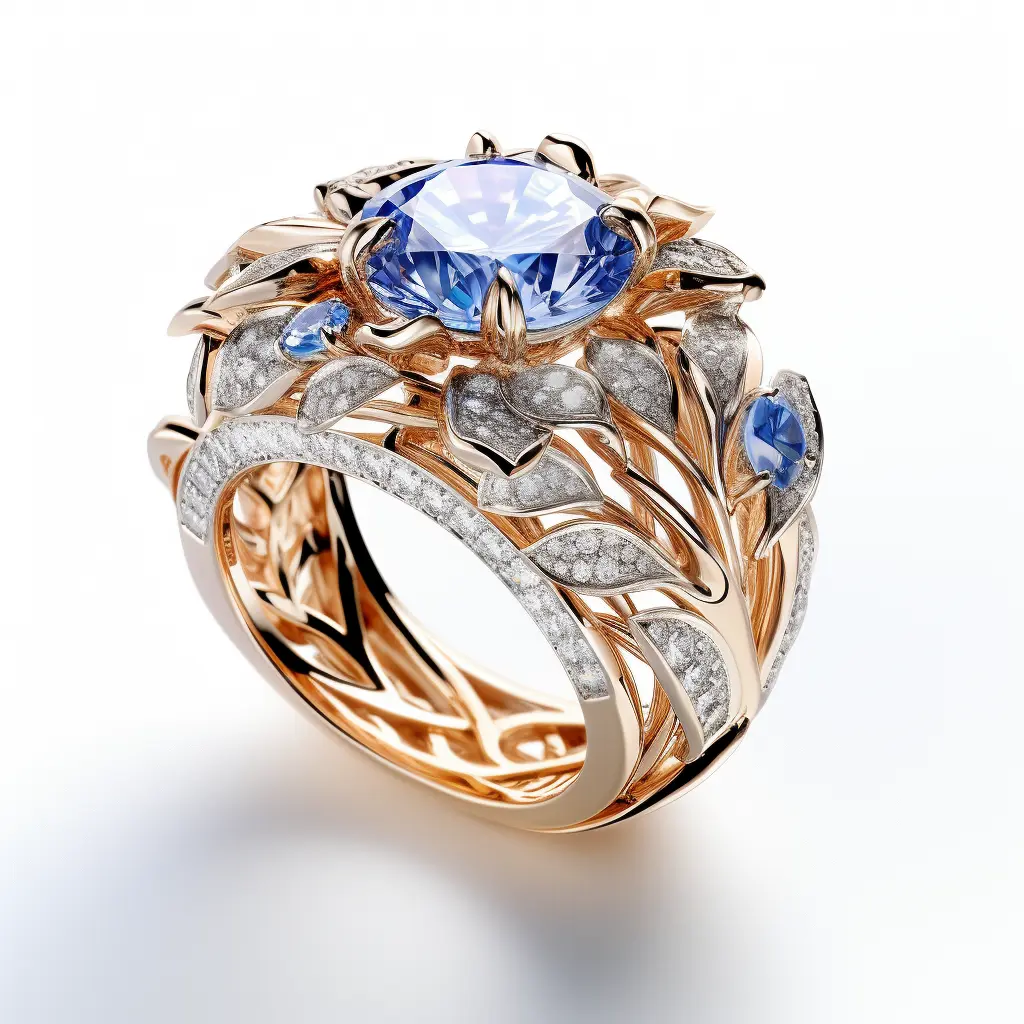 A4; Finer Custom Jewelry provides a selection of top-notch materials for clients to choose from. This includes a variety of metals like gold, white gold, platinum, and rose gold. Additionally, we meticulously source diamonds and gemstones that add unparalleled quality and beauty to our designs.
Q5; What is the process of creating a custom piece with Finer Custom Jewelry?
A5; Creating a custom piece with Finer Custom Jewelry is truly a journey. It commences with a consultation where clients can openly express their ideas, preferences, and budget. Based on this input, Finer Custom Jewelry's team of experts collaboratively design a concept that incorporates the client's vision while offering guidance and advice. Once the design is approved by the client, our skilled craftsmen meticulously bring the piece to life while paying attention to even the smallest details.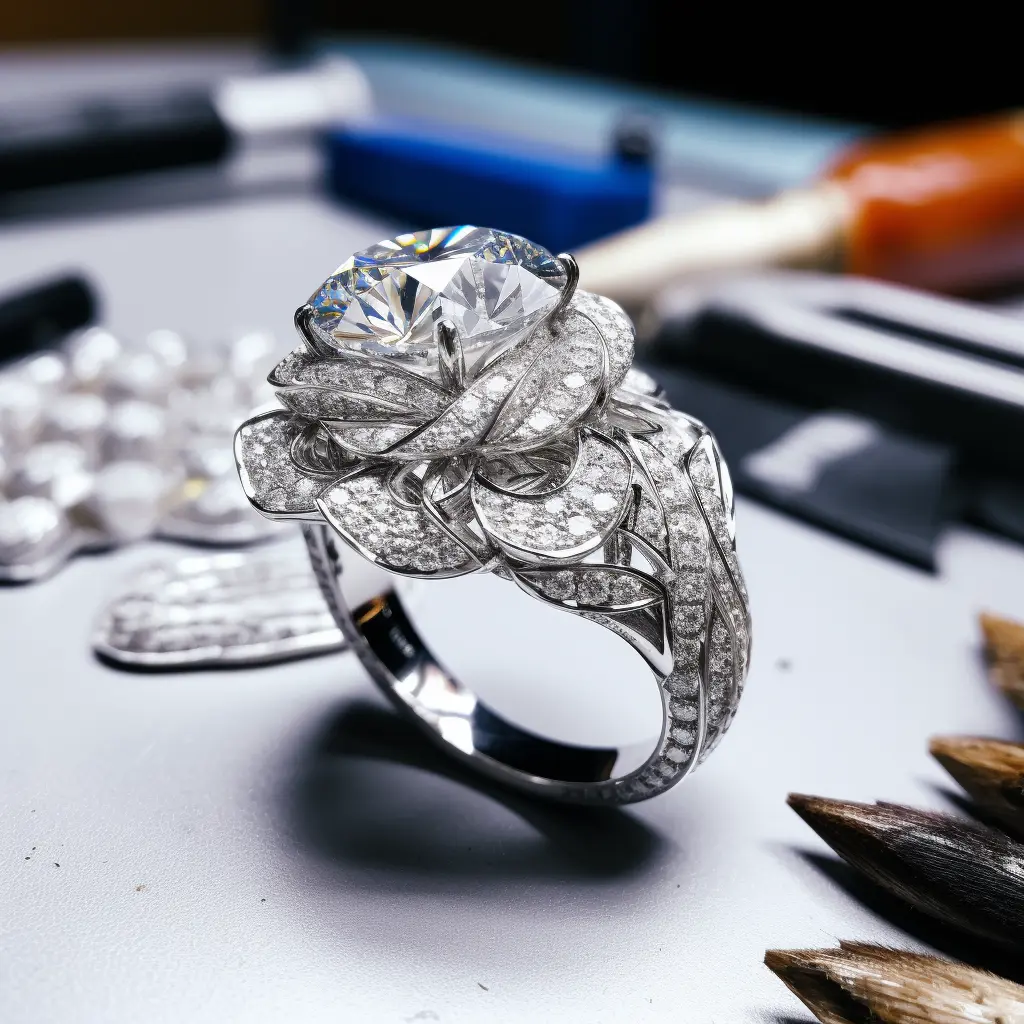 Q6; Can Finer Custom Jewelry rework existing jewelry pieces?
A6; Absolutely! Finer Custom Jewelry provides a service for redesigning jewelry. Whether it involves incorporating gemstones or transforming an outdated piece into something modern and fresh, our skilled artisans have the ability to breathe new life into existing jewelry. The result is a custom-made piece that perfectly matches the client's style and preferences.
Q7; Is there a guarantee on Finer Custom Jewelry's products?
A7; Finer Custom Jewelry takes pride in the quality and craftsmanship of our jewelry. We offer a lifetime warranty, assuring customers that their pieces are built to last. Additionally, we provide maintenance services to ensure that the jewelry maintains its beauty for years to come.
Q8; Can Finer Custom Jewelry accommodate budgets?
A8; Recognizing that each individual has unique considerations, Finer Custom Jewelry offers a range of options to cater to varying financial constraints. Our aim is to make personalized jewelry accessible to all.
Q9; Does Finer Custom Jewelry offer shipping?
A9; Absolutely! Finer Custom Jewelry provides shipping services, allowing customers worldwide access to our exceptional pieces. We prioritize packaging and safe delivery, offering peace of mind no matter where clients may reside.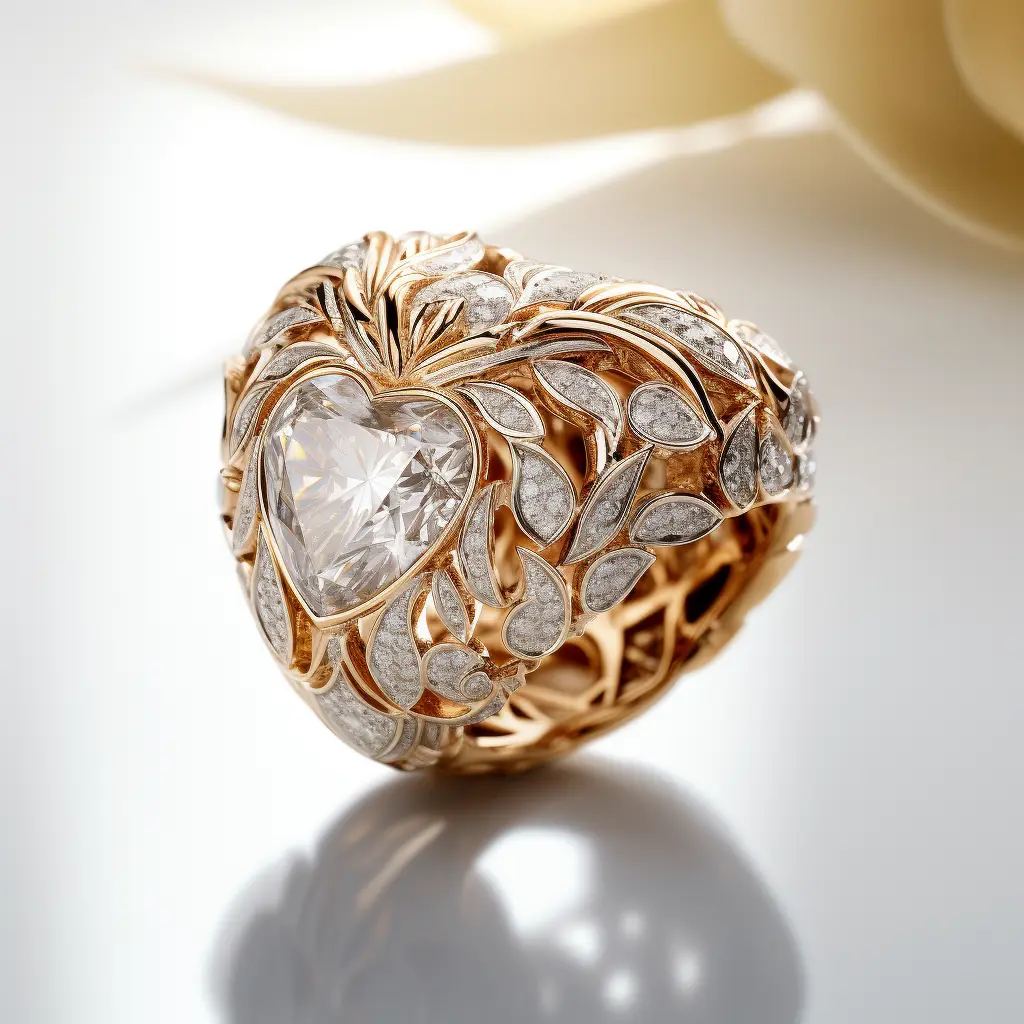 Q10; How can customers begin working with Finer Custom Jewelry?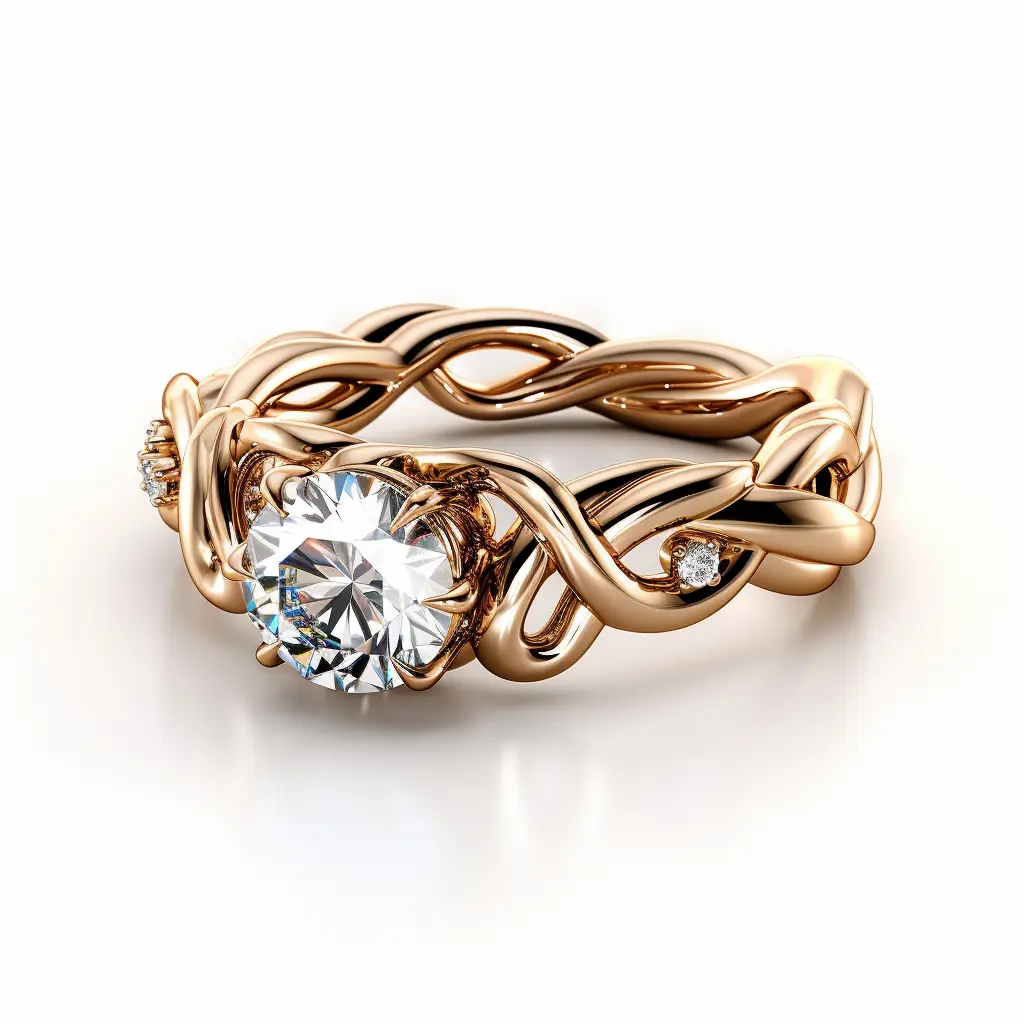 A10; Initiating collaboration, with Finer Custom Jewelry is simple and straightforward. You can start your journey into jewelry with Finer Custom Jewelry by either exploring our website or reaching out to us directly.  Our experienced staff will assist you throughout the process, addressing any inquiries and providing all the details to create a cherished and unforgettable piece of jewelry.