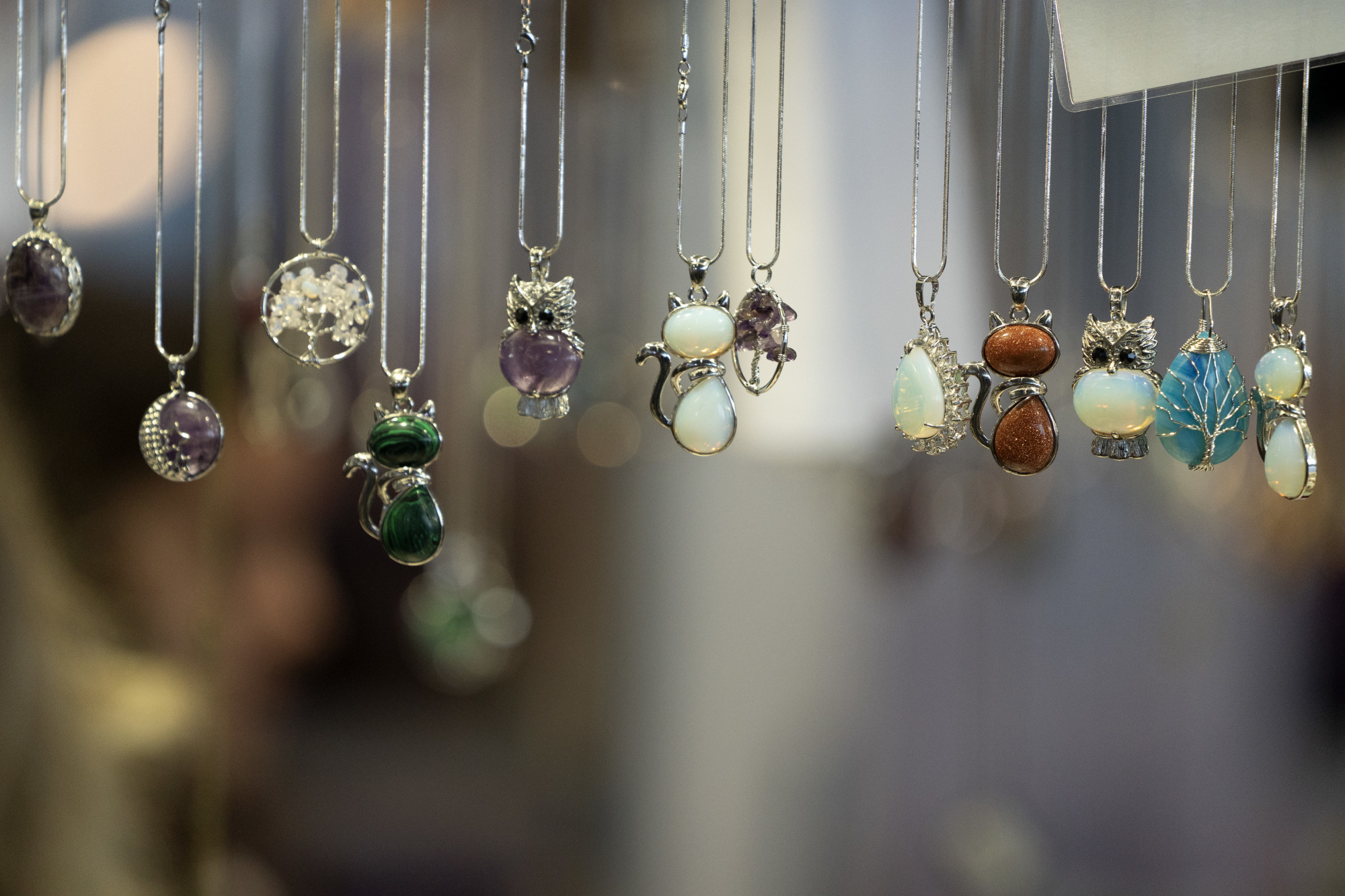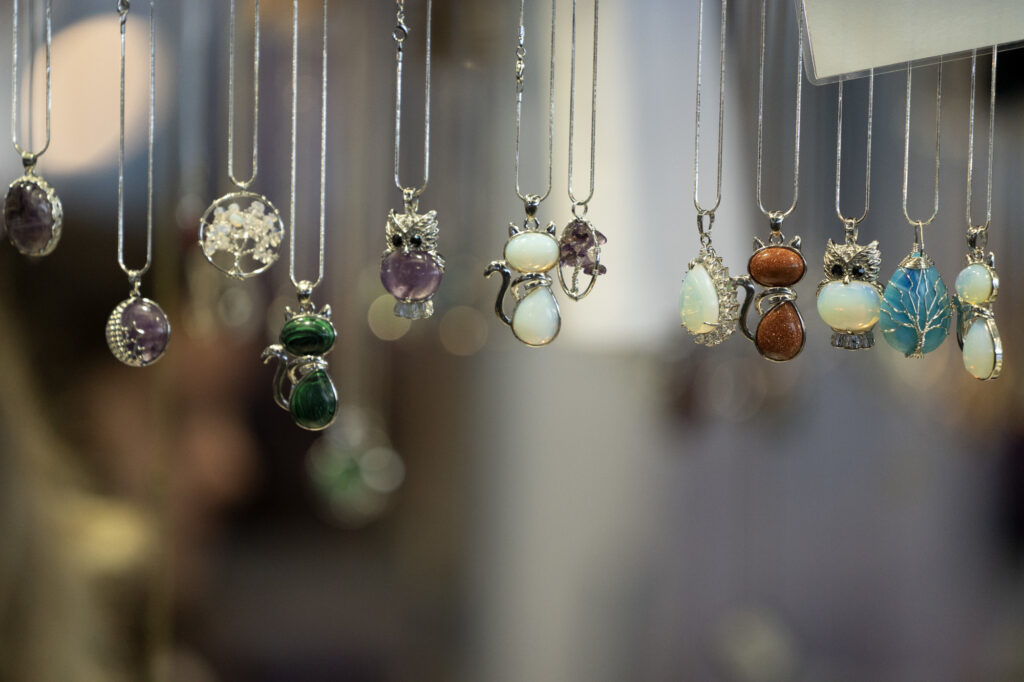 Most people consider it to be impossible to put a price on beauty. Although that may be true, the numbers show that people spend upwards of $7 billion on jewelry manufacturing every year in the United States. Almost 25,000 people in the country work in the jewelry manufacturing industry.
In particular, demand for custom jewelry seems to be a constant. If you have never designed and purchased custom jewelry, you may not understand why there is so much demand for it. A lot of people are surprised when they find out how many different benefits, along with custom jewelry.
So what is it about custom jewelry that is so great? Read on to learn about the biggest reason that designing and purchasing custom jewelry might be the right option for you!
1. Custom Made Jewelry Can Be an Investment
When most people think about the benefits of custom jewelry, they think about how much someone will love receiving it. However, it is also important to remember that custom jewelry can be an investment.
At the very least, your custom jewelry will be made out of valuable materials. However, the value of a piece of jewelry is much larger than the value of the materials that constitute it.
Especially if you ask for a quality custom design, there is a good chance that your custom jewelry will increase in value as time goes by. In that way, custom jewelry acts also as the perfect way to give a gift that is simultaneously beautiful and valuable. People may even appreciate a gift more if they know that it continues to increase in monetary value over time.
2. Design Jewelry Yourself to Express Care
One of the most important parts about giving a gift is putting some part of yourself into it. Some people make their gifts more meaningful by spending a lot of time on them. Other people work hard to make enough money to buy them.
When it comes to custom jewelry, you can put a lot of yourself into your gift in a wide variety of ways. The labor required to make the money to buy custom jewelry is only the beginning. You then put more of yourself into the gift by helping design it.
Beyond that, you can express even more with your gift by making a design that shows a deep understanding of what is valuable to the person who is receiving the gift. In the end, designing and purchasing custom jewelry is a gift that shows a combination of care, attention, and other desirable traits when giving a gift.
3. Meet Your Preferences With the Best Custom Jewelry
Most people choose their jewelry in the hopes that it will fit some of their needs or express some of their preferences. However, choosing between what other people have made can only get you so close to your own preferences.
If you really want a piece of jewelry that hits the bullseye on what you are looking for, you will probably have to design it yourself. The same principle applies when you are giving a gift to someone else.
The perfect piece of jewelry for a specific person at a specific time does not exist in the world. Instead, it has to be created to suit their exact situation and preferences.
4. People Remember When You Buy Jewelry for Them
One of the great things about jewelry gifts is that people remember them for many years. When people give a gift, they tend to think about how people will feel when they receive it. If they think in the long term, they might imagine how people will use it in the coming months and years.
However, when you give someone jewelry, there is a high probability that they will keep it for decades. That means that people continue to have more and more experiences that they associate with items of jewelry.
As time goes by, special pieces of jewelry can become powerful symbols of a relationship or a life. On top of that, the nature of jewelry is that you use it. That means that the right piece of custom jewelry will always be reminding people of how they received it as a gift as they use it again and again.
5. Custom Jewelry May Have to Be a Gift
Giving a gift of custom jewelry is special in a way that most gifts are not. Most gifts are things that people could buy for themselves if they thought to do so and had the means to buy them. However, custom jewelry can be different.
There are types of custom jewelry that people may not feel that they can design and buy for themselves. For example, if someone buys themselves a piece of jewelry that references a romantic relationship, then they may feel that there is a sense in which they are forcing the other person in the relationship to participate in how they wear a piece of jewelry.
On the other hand, if someone buys a similar piece of jewelry as a gift for the other person, it becomes an expression of how the giver feels about the relationship. That allows the receiver to accept and wear the gift without worrying that it is presumptuous to do so.
In this way, you can think of custom jewelry as not only an item that can be a gift, but also as an item that sometimes has to be a gift rather than something that people buy for themselves.
You can compare this to a gift that states that someone is the best dad in the world. That is exactly the kind of item that people might enjoy having but cannot buy for themselves.
6. Customize Jewelry to Match Something Special
When it comes to design, you can express almost any idea in your chosen medium. If your chosen medium of expression is jewelry, then the choices you make about materials and how to shape them provide you with an opportunity to express ideas of personal significance.
For example, a given color might be a special expression of something important to the receiver of the gift. Or it might be an expression of or reference to the shared relationship between the giver and receiver.
This simple principle as it applies to color also applies to every other aspect of designing your custom jewelry. You can include symbols of personal significance or shapes that you feel capture something important about you or the person you give the jewelry to.
It is often a good idea to start with an initial design for custom jewelry and then revisit it days or weeks later. As you start to form your idea, it may evolve to express what you want in a clearer or more powerful way.
There is something special about the design process that allows people to capture something that they do not find when they buy something designed by someone else.
7. You Can Make Timeless Custom Jewelry
Depending on the design you choose, custom jewelry can be a timeless possession. That means that people will be able to use it again and again over the course of a lifetime. Timeless jewelry can also be used in a wider variety of circumstances.
Keep in mind that you can get whatever you want from your jewelry if you will design it the right way. If you want something timeless or which expresses something special about an individual moment, both are options when you design custom jewelry.
8. Everyone Can Enjoy Custom Jewelry
Another great thing about custom jewelry is that it can suit the preferences of anyone. Some people may not wear jewelry much, but you can customize your design until it fits their own preferences. That means that custom jewelry can always be a viable candidate for a gift.
9. Custom Jewelry Expresses a Variety of Positive Qualities
Whether as a gift or for yourself, custom jewelry allows you to express a wide variety of positive traits. If you are giving custom jewelry as a gift, then you are showing consideration, understanding, commitment, and more. If you design jewelry for yourself, then you are displaying creativity, initiative, regard for yourself, and more.
Biggest Advantages of Custom Jewelry
We hope that learning about custom jewelry and the advantages of gifting it has been helpful for you. Many people come back to custom jewelry as the right gift for special times throughout their lives. Once you have seen for yourself the benefits of custom jewelry, you can decide what the proper role for it is in your situation.
To learn more about how to find the right custom jewelry for you, reach out and get in touch with us here!