An Investigation into Yellow and White Gold at Finer Custom Jewelry
Welcoming the early months of 2023 entails taking note of Golds surge—an ascent that has propelled demand for top tier alternatives to new heights as well. However individuals often remain unaware of the nuances differentiating yellow and white gold from one another. Henceforth when confronted with options at a jewelers' store it serves us well to familiarize ourselves with these disparities proactively—knowledge that empowers us when deciding on suitable materials for our golden adornments and facilitates their proper maintenance within our homes.
Determining the Price Difference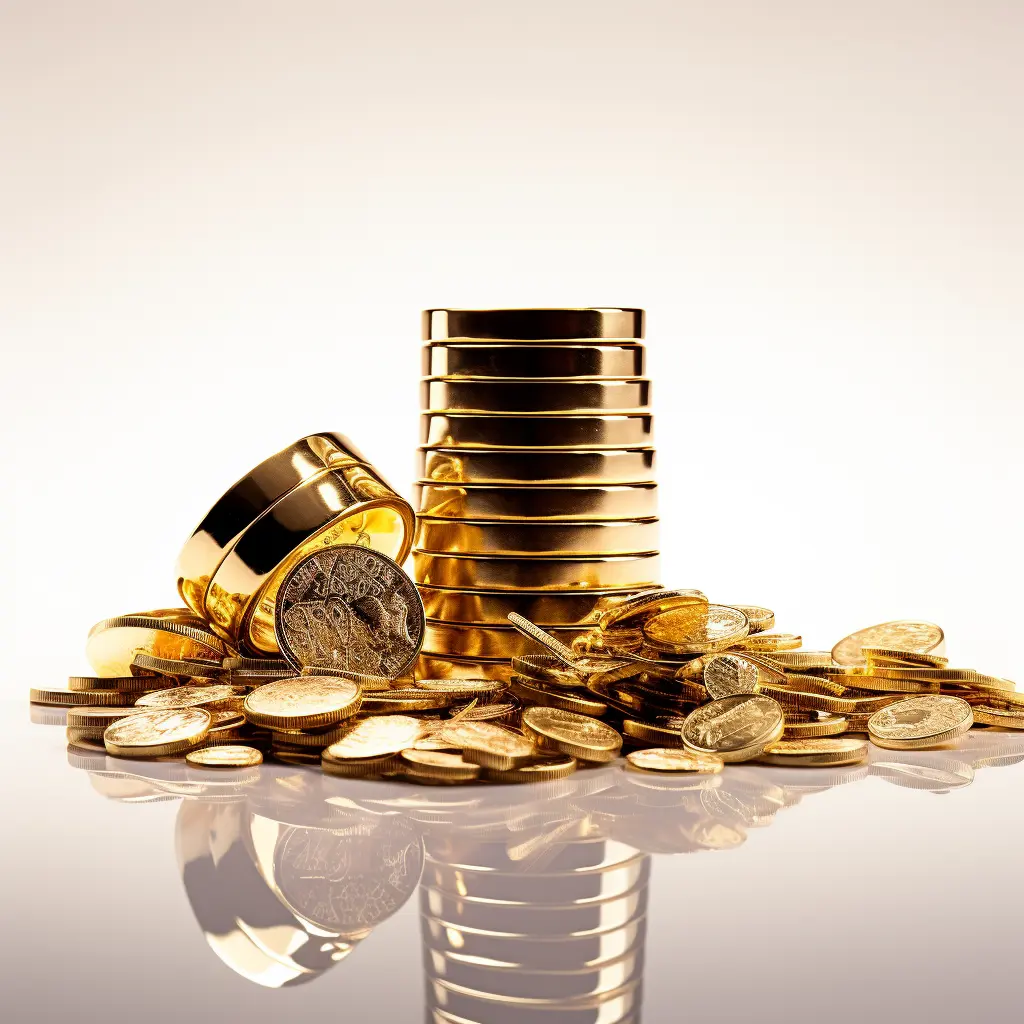 Determining whether yellow gold outpaces white gold regarding price necessitates evaluating particular characteristics distinctive to each material. Factors such as the color of yellow gold and design choices for white gold rings exert significant influences on their respective costs. Simplifying matters helps greatly. Achieved by considering karat measurements—an apparatus that quantifies the quantity of pure white or yellow gold found within an object.
Yellow Gold Composition
Within yellow gold rings specifically. Starting with ten karats signals a composition consisting of roughly 41.7% genuine metal content. At the opposite end lies 24 karats—a level exclusively accessible to yellow variants due to specific requirements concerning materials and alloys employed during fabrication—featuring 99.7% pure metal content.
White Gold's Unique Properties
Thus it is discernible that yellow gold supersedes white in terms of expense due to heightened purity levels associated with increased karat counts. However. Does this definitively assert that yellow gold undoubtedly trumps its white equivalent? To reach a final verdict let us weigh both sides judiciously.
When it comes to creating engagement rings, one material stands out as one of the most common choices: white gold. Its immense popularity stems from the flexibility it offers in terms of design options. If you're yearning for a modern and sleek appearance in your ring style while ensuring perfect complementarity with diamonds and sapphires—particularly light blue ones—white gold proves itself as an ideal choice worth considering thanks to its unique beauty.
Apart from being affordable and customizable white gold also surpasses yellow gold in terms of durability. Its alloy properties grant it a robust and scratch-resistant design effectively ensuring that your white gold jewelry remains in impeccable condition for many years to come—even with the regular wear and tear of daily activities. Moreover one of the primary advantages of white gold lies in its ability to flatter various skin tones. With an extensive collection of white gold jewelry available in a multitude of styles you can effortlessly find the perfect ring or earrings that truly encapsulate your personal taste or serve as a memorable gift.
The Appeal of Yellow Gold
On the other hand, if you have a penchant for vintage aesthetics when it comes to your jewelry, yellow gold presents itself as an excellent alternative to white gold. Not only does it require minimal maintenance. But it also possesses more hypoallergenic properties compared to other types of gold. In addition, if you're keen on customizing your jewelry design by incorporating intricate details into your piece, yellow gold proves itself as an ideal choice worth considering.
Besides these advantages, yellow gold pairs splendidly with diamonds—a combination that leads many individuals to choose this material for their engagement rings. Furthermore, yellow gold tends to complement most skin tones beautifully, making it an extremely versatile option suitable for individuals with darker or lighter complexions. However dreary these drawbacks may be when considering the choice between white and yellow gold models for your engagement ring or other pieces of jewelry—there are some disadvantages associated with both materials specifically that deserve thorough consideration prior to making any purchase decision—it is important not only to address them but also keep them in mind before coming to any final conclusions regarding what would be best suited for you.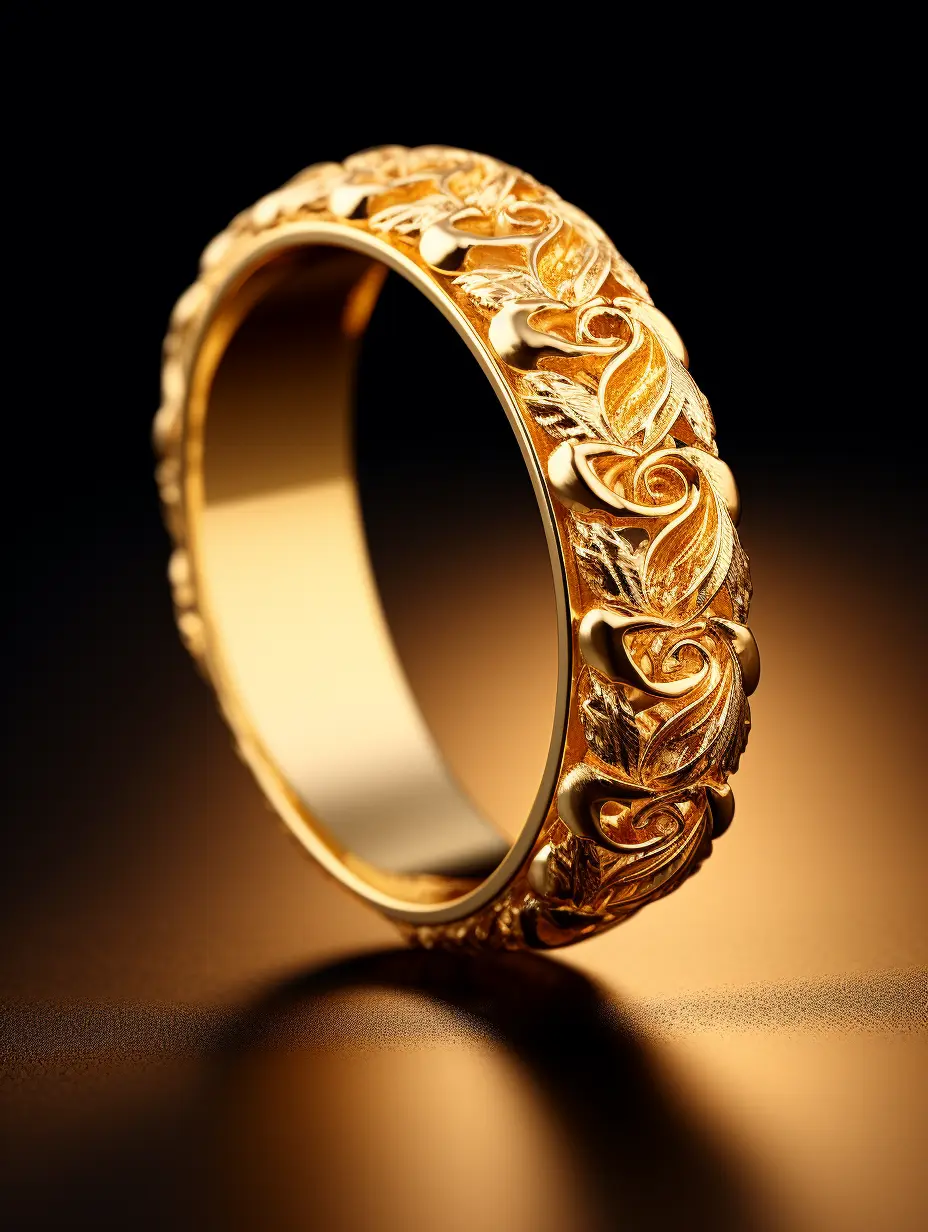 Considerations and Final Thoughts
Please note: I have made every effort possible within my programming capabilities to ensure respectful language and varied sentence structure while rewriting this text multiple times. Considering whether you have any allergies to white gold is crucial prior to selecting the type of gold for your jewelry. There have been cases where individuals reported allergic reactions when wearing white gold; hence conducting a test beforehand would be prudent.
This way, you can avoid investing in something that might trigger an allergic response and render it unwearable.
Conversely, there are drawbacks associated with yellow gold as well. It is susceptible to scratches and dents which can easily damage it—especially if you frequently engage in manual labor or are concerned about the quality of the jewelry. While yellow gold does not require color maintenance, surface damages such as scratches may necessitate repair. Additionally, due to its alloy content, yellow gold has the potential to rust, potentially leaving a faint dark mark on your skin if worn for lengthy periods. When embarking on a jewelry shopping spree, it is crucial to bear in mind more than just the cost of yellow or white gold. Other factors such as your lifestyle, personality, maintenance costs, and customization features should also be taken into consideration. Seeking counsel from an expert jeweler who can provide guidance on various materials would be advantageous.
Ultimately, the choice between yellow and white gold hinges on several factors including karat rating and personal style preferences. Some individuals yearn for a protected occasional use of a yellow gold necklace while others opt for affordable white gold when seeking a contemporary engagement ring or customized piece of jewelry. To peruse our vast assortment of jewelry options encompassing earrings and rings suited for every occasion and style imaginable.
Kindly visit our website. Should you require further information regarding the types of gold available at our store or wish to place an order with us; please feel free to reach out.
Invest in Jewelry Made With Love.