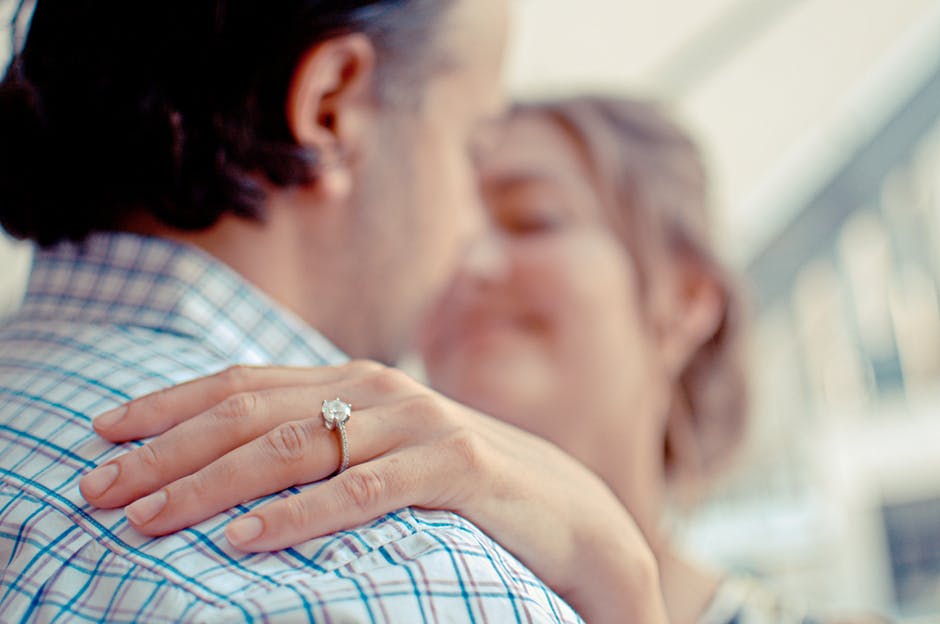 Did you know that the average engagement right costs around $6,000? An engagement ring is one of the most important pieces of jewelry that someone will ever purchase, so it is important to know exactly what your significant other wants. You may feel intimidated by the abundance of engagement ring styles available to choose from. Not to worry.
Here is a guide to all the unique ring styles to find the perfect engagement ring.
Stone Shapes
Before you pick your ring design, it is important to know about all of the stone shapes to choose from. When you buy an engagement ring, the stone shape can determine how the ring appears on the hand.
Princess
A princess cut is by far one of the most popular ring styles and for good reason. It is a square shape that works with almost any ring style or hand shape.
If you want a symmetrical stone, the princess cut is often cheaper than a round alternative. They can also appear larger at a smaller carat size, because of their diagonal lines.
In essence, you get more of a diamond for a cheaper price. If you want a larger stone, you can upgrade and get a princess cut to stay within budget.
Round
Another classic ring style is the round diamond. A huge advantage of a round stone is that it will not get caught or snagged on anything.
Although round diamonds can be a bit more costly than other cuts, the price increase pays for itself. Round diamonds sparkle more when they catch the light and appear more brilliant.
If you really want people to notice the ring, a round diamond is the best way to go for maximum brightness and exposure. Round diamonds tend to be very durable, so you do not have to worry about damage to the stone over time.
Oval
Oval rings are coming into style because the shape is flattering to almost any wearer. For people with shorter fingers, the oval shape makes them appear longer and more slender.
You will get almost the same benefits as a round diamond in terms of sparkle and brilliance, but you also have the advantage of the attractive oval shape.
Emerald
If you want to save money but still have a beautiful shape, then an emerald cut may be the best choice. Similar to ovals, emeralds can elongate the fingers since they are oblong in shape.
In addition, an emerald-cut stone can look larger in comparison to its carat weight. You will be able to get a smaller stone and not spend as much money.
Pear
Although you may not see it very often, the pear shape can make a perfect engagement ring. This type of stone features a rounded bottom that slants upward into a point, which creates the impression of a teardrop.
Pear-shaped stones look larger than other types, like round and princess-cut diamonds. These stones have more top surface volume, so you will have a truly bigger stone.
Solitaire
One of the most popular engagement ring styles, you cannot go wrong with a solitaire gem. When you think of a classic engagement ring, a single stone on the band probably pops into your head.
Usually, solitaire rings feature larger stones to show off the brilliance of the centerpiece. The stone can be any shape and carat size, but the bigger the stone, the more it will sparkle.
Some of the most well-known shapes for solitaire engagement ring stones include princess cut, emerald cut, circular, and oval.
Since diamond engagement rings are still considered the norm, most solitaire rings feature diamonds. However, any stone will pack a punch in a solitaire ring, such as sapphire, ruby, or emerald.
One of the biggest benefits of a solitaire ring is that it will never go out of style. It is a timeless design that looks good with any outfit or other accent jewelry.
Multiple Stones
Multiple stone rings have grown as one of the most popular ring styles over the past couple of decades. They can create a brighter look that has more bling.
If you want to get creative, more stones allow you to mix and match, or create a fun design. A classic ring style with multiple stones features a center stone that is not a diamond, surrounded by a ring of diamonds.
For multiple stones with a diamond in the center, the arrangement can create the illusion of a larger diamond.
A ring with multiple stones is also a great option if you want to get more bang for your buck. Often, it is less expensive to pay for many smaller stones, rather than a single stone with a higher carat.
One of the most unique ring styles is the two-stone ring. These rings often feature two gems of different shapes, usually an emerald cut and a teardrop leaning against it. While unconventional, it definitely looks more modern and eclectic.
Another eccentric take on multiple stones is the cluster ring. You can combine multiple stones of all different sizes for any design that you wish. You are guaranteed to have a ring like no other.
Minimalist
If your partner does not like flashy jewelry, you may want to go with a minimalist style. Minimalism is a broad term when it comes to rings, as the description can apply to any or all elements of the jewelry.
For example, a classic solitaire ring with a diamond center is a minimalist look if the band is only made of metal with no embellishments.
Although ring trends may seem fun at the moment, they often look tacky when they go out of style. A minimalist ring is much more likely to stand the test of time, and won't depreciate in value.
For the ultimate minimalist look, you can get a ring that has a small center stone or no stone at all. With a smaller stone, you can have a dainty, thinner band that looks attractive on the finger.
Suspended Stone
If you are looking for unique ring styles, you cannot go more interesting than a suspended stone. The ring design makes it look like the stone is suspended or being held by an invisible force.
You can buy a suspended stone ring in almost any shape, size, and type of stone that you wish. It is much easier, however, for a suspended ring to support a smaller stone, rather than a larger, bulkier one.
The suspended stone ring is a more modern look, but it does not have to age poorly. You can still pick out a simple design that will help the ring hold its value and attractiveness over time.
Vintage
For a truly unique engagement ring, you can take a look back in time and browse vintage engagement rings. Sometimes they can be cheaper than modern rings and your loved one will stand out with a vintage design.
You can find many vintage engagement rings online through secondhand retailer websites. There are also a variety of jewelry companies that specialize in curating only vintage jewelry.
Estate sales are another great place to pick up a vintage ring. You may even be able to pay significantly under market value at an estate sale if they are motivated to sell it quickly.
Victorian
If your loved one has a preference for vintage and yellow gold, a Victorian engagement ring will check all of their boxes. These rings are made of rich yellow gold, creating a stunning color.
Since gold is more malleable, they often feature intricate carvings and engravings within the band and setting of the rings. This creates stunning detail.
Victorian rings also tend to have brightly colored gems that contrast with the beautiful yellow gold. Often, diamonds are hand-cut, making them one-of-a-kind.
Since Victorian rings contain valuable metals and gemstones, they tend to be more expensive. These pieces of jewelry hail from the 1860s to the early 1900s, and many have stood the test of time.
Although yellow gold was the most popular metal for these unique ring styles, they were also made out of rose gold and silver.
Mid-Century
Jewelry took a unique turn after the conclusion of the Second World War. Rather than dainty, conservative designs, engagement rings featured more geometric stones and different colors.
Generally, the time period for mid-century rings is the 1940s to the 1970s. You are likely to find these types of rings at estate sales, as the owners are increasing in age.
Another reason that mid-century rings tend to be bold is that Americans had more access to wealth. After the scarcity of the Depression and the rationing of World War Two, American industry grew rapidly during this time.
Mid-century rings often have ambitious combinations of geometric stones with retro but timeless designs. It will blend in with vintage clothes from that era or stand out against a more simple modern wardrobe
Art Deco
For a bold, geometric look, you cannot go wrong with an art deco ring. It is one of the most unique ring styles if you want a truly one-of-a-kind vintage ring.
The center stone is usually a diamond, but the band is designed to draw as much attention as the stone itself. The bands of art deco rings tend to be thicker to accommodate the intricate geometric work and additional stones.
If your loved one enjoys wearing simple and minimalist clothes, an art deco ring will stand out perfectly. The design represents the extravagance of the 1920s with a modern twist.
Shaped Band
When you buy an engagement ring, why not get a coordinated set that goes with your wedding band? This type of ring set has become a growing trend for brides.
With a shaped band, you can have your engagement and wedding bands fit together without having to solder them. You can get them soldered for extra stability, but they should stay together on your finger with the correct measurements.
In addition, you may end up saving a pretty penny if you buy your engagement ring and wedding ring together. They will likely be made of the same material and style, so you will not have to worry about whether they will match later on.
Even if you want a different wedding band, you can still have a beautifully shaped band for your engagement ring. If you want the focus to be on the band rather than the gemstones, a curved or twisted ring looks staggering.
Halo
A halo ring is where there is a center stone that is surrounded by a ring of other stones. One advantage of a halo design is that it gives the appearance of a larger diamond for a cheaper price.
Halo rings emerged in the 1920s and 1930s, but they have made a resurgence in popularity over the last decade.
For a bolder look, you can choose a ring where the center stone is a colored gem, like a sapphire or ruby, surrounded by diamonds. This design will draw the eye to the center stone, and the brilliant diamonds can accent it beautifully.
So Many Engagement Ring Styles to Choose From
When it comes to engagement ring styles, you should not have to look far for a beautiful ring. With this guide, you can find the perfect gem and buy an engagement ring in no time.
Don't wait to give your loved one the ring of their dreams. Contact us today or visit our site to explore all of your options.