Anniversary Bands – Symbolizing Everlasting Love
Surveys have discovered that a noteworthy portion of individuals sometimes forget their wedding anniversaries with about 38% of men and 30% of women admitting to this slip up. Forgetting such a significant milestone in your relationship can be disappointing and upsetting to your partner. Consequently, it is vital to exert effort in remembering your anniversary and selecting a meaningful gift to commemorate the occasion. One exceptional option worth considering for a momentous anniversary is an anniversary band from the esteemed Finer Custom Jewelry.
The Stunning Beauty of Anniversary Bands
An anniversary band cannot be emphasized enough in terms of its stunning beauty. Crafted with materials like elegant 14 karat white gold and adorned with an array of dazzling diamonds, these bands are sure to impress even the most discerning eye. When you surprise your spouse with an anniversary band, their immediate reaction will likely be one of awe and admiration for its beauty.
Perfectly Designed to be Worn with Existing Rings
An added benefit of anniversary bands is that they look marvelous when worn alongside engagement and wedding rings. Unlike other gifts that may need to be worn on a different finger, anniversary bands are specifically designed to be stacked on top of or beneath existing rings. This allows your spouse the convenience of wearing all three rings together without any inconvenience.
A Symbol of Love and Devotion
An essential aspect of anniversary bands lies in their ability to convey love and devotion effectively. By presenting this piece of jewelry as a gift, you not only reassure your spouse of your unwavering love but also eradicate any doubts they may have harbored. Marriage demands unceasing dedication on both partners' behalfs — it requires daily effort in order to flourish sustainably over time. An anniversary band has the potential to serve as a powerful symbol, reaffirming your steadfast dedication to your marriage and expressing the constant effort that you are willing and eager to invest in its success.
Celebrate Milestones with Significance
An anniversary band holds immense significance particularly when given after a significant milestone such as ten years of marriage. It serves as a testament to the strength and longevity of your successful marriage. In the United States, the average marriage ends in divorce after just eight years. So surpassing this mark is truly cause for celebration. Alongside the emotional significance, an anniversary band can inject excitement and freshness into your relationship. It shows that you still prioritize making your marriage special and implies that there are more cherished surprises yet to come.
A Cherished Family Heirloom
An anniversary band carries sentimental value and has the potential to become a cherished family heirloom. Unlike other anniversary gifts that may fade from memory over time, an anniversary band stands the test of time and holds a permanent place on your spouse's finger. It becomes an item of great significance within your family and can be passed down through generations.
Quality Within Reach
Contrary to popular belief, purchasing an anniversary band doesn't have to be excessively expensive. At Finer Custom Jewelry, there is a range of options available to suit different budgets, starting at just over $1,000. This remarkable value makes it possible for you to gift something that will hold immense sentimental value for your spouse without breaking the bank. Anniversary rings are not solely designed for women; they are equally suitable for both men and women. Finer Custom Jewelry caters to the style and preferences of both genders with their selection of anniversary bands.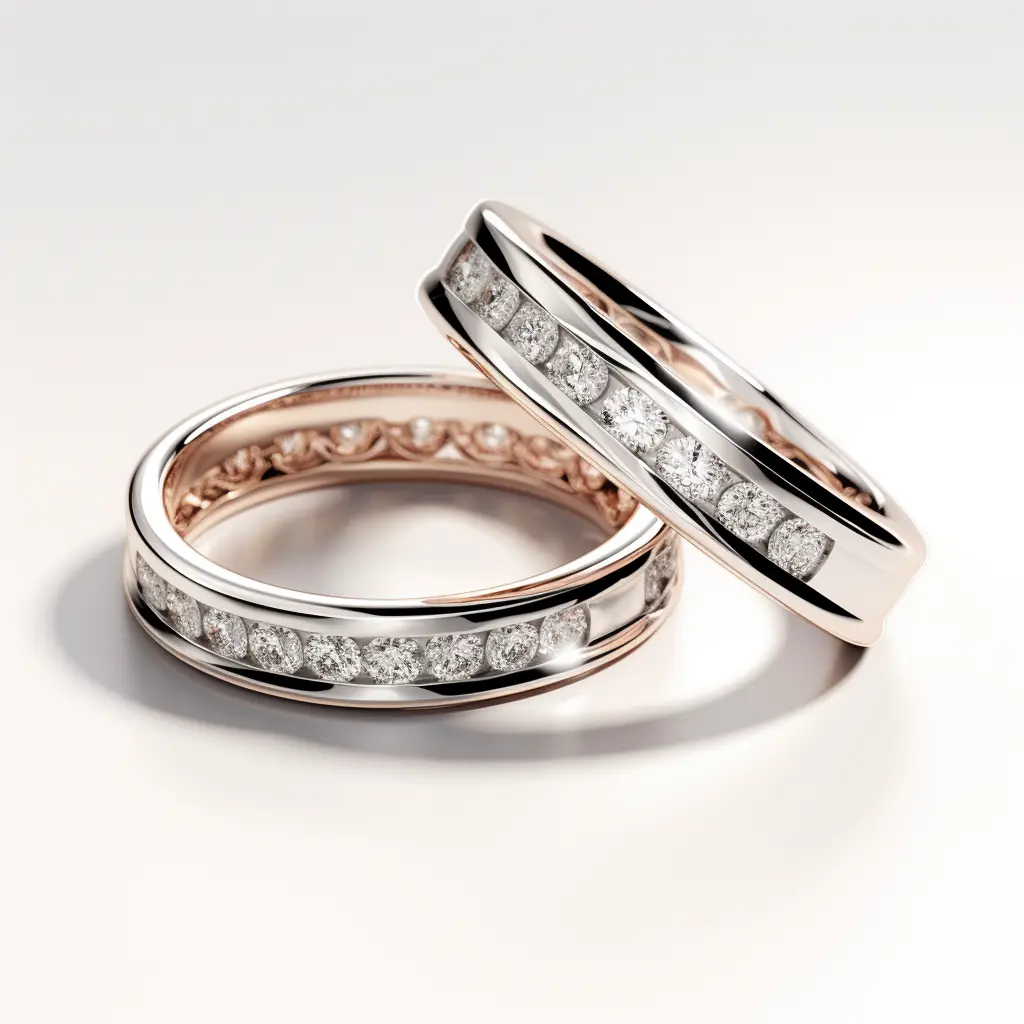 Celebrate Every Meaningful Occasion
It is essential to note that anniversary bands are not exclusively reserved for milestone anniversaries alone; they can be given on any meaningful occasion within your marriage journey. Whether it's commemorating a particularly challenging year or simply expressing love and appreciation, an anniversary band carries unique significance that will be treasured forever. If you hold firm belief in the importance and meaning associated with an anniversary band, let Finer Custom Jewelry guide you towards finding an impeccable ring that matches your sentiments perfectly. Our wide assortment of anniversary bands comes in diverse price ranges, ensuring that there is something for everyone when it comes to celebrating their significant milestones. Reach out today and delve into our extraordinary collection of breathtakingly beautiful anniversary rings – guaranteeing that your next celebration will leave a lasting impression.